Nestle VP reveals company's mental wellness benefits and strategy for empowering U.S. employees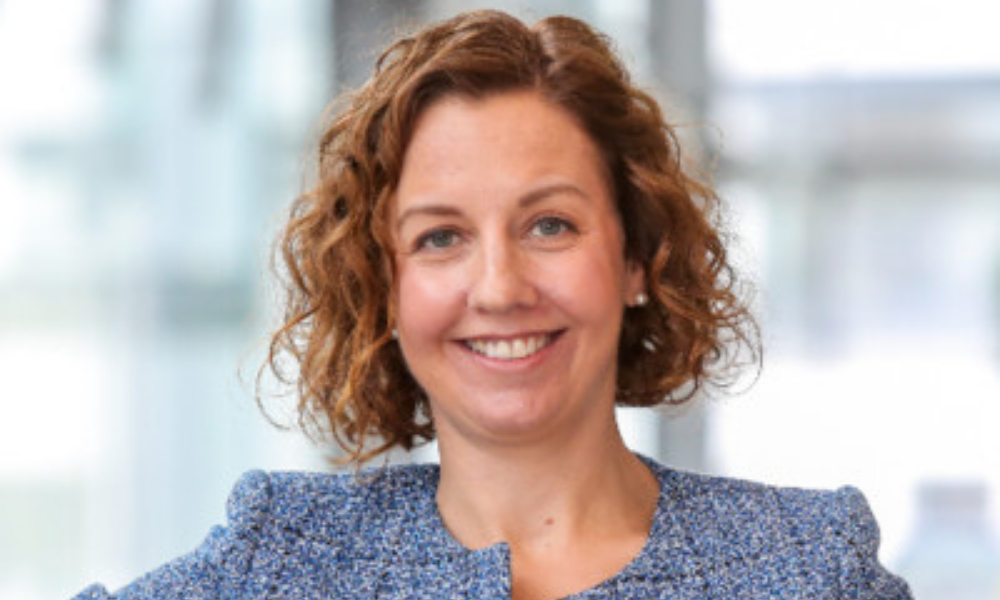 No matter what industry or role a person works in, no matter their years of experience or background, the COVID-19 pandemic has prompted new emotions, tough challenges and difficult times for many.
More than two-thirds (67%) of workers say they experience stress at work at least once a week, up from 62% pre-pandemic, according to recent data from ADP Research Institute. In fact, 15% of workers feel stressed every day. Key sources of stress include length of the working day (28%), problems with technology (26%) and concerns over job security (25%).
With tensions high, it's common for employees to grab their go-to comfort food: chocolate, ice cream, maybe even pizza. All of these delicious products are made by Nestle, the largest food company by revenue in the world. Headquartered in Switzerland, the juggernaut has operations around the globe with 14 existing food and beverage factories across the United States.
In honor of Mental Health Awareness Month, HRD America has spoken with Susan Stewart, vice president of integrated talent management at Nestlé, to discuss how the company supports its U.S. employees' mental wellbeing.
"We take a holistic approach to employee wellness that encompasses physical, mental and emotional wellbeing through a comprehensive and personalized benefit framework for employees," Stewart told HRD. "At Nestlé's foundation is our people-focused culture that empowers employees to bring their authentic selves to work each day and feel supported by their teams and leaders. I'm so proud of the culture we've built, and I believe it's one of the most important things that sets us apart."
Read more: Invisible disabilities: How to support your struggling employees
Stewart says that many employees seek connectivity, and the company's Employee Resource Groups (ERGs) is one forum that helps foster a sense of community and empower employees to expand their skill sets and connections. Nestle's ERGs span a range of cultures and shared experiences. One of those is the THRIVE Ability Network, whose mission is to enable personal empowerment and belonging.
THRIVE was created with three core pillars: critical illness, disability and caregiving. Last year, THRIVE members recognized an increased need for support and were inspired to launch a new mental wellness pillar and ambassador network offering, which focuses on one-on-one peer support. The THRIVE Ability Network has grown from just four employees when it launched in 2019 to nearly 600 employees today. It has also expanded across multiple Nestlé operating companies and all levels of the organization.
"We continue to adopt and expand our existing benefits and resources to meet the evolving needs of our employees," Stewart says.
Nestle's benefits-eligible employees in the U.S. have access to a Lifestyle Spending Account (LSA), which empowers employees to identify opportunities to improve their everyday physical, emotional, social and financial wellbeing. Employees have access to $500 a year through their LSA to spend on their wellness as they see fit: fitness classes, spa days, club memberships, student loan payments, financial planning resource, you name it. The benefit can be spent in a lump sum or spread across several purchases throughout the year.
"This benefit is all about holistic wellbeing – an individualized approach to supporting our employees as they take care of their everyday health in the manner that works best for them," Stewart says. In the first quarter of 2022, more than 7,500 employees (25% of all eligible employees) have participated in Nestle's LSA benefit. Stewart says employees have used the benefit for national park passes, massages, walking shoes, even to learn how to ski. Stewart has also taken advantage of the perk, renewing a fitness subscription and planning to purchase a new pair of running shoes.
"Running, hiking and walking with my dog Buddy allows me to clear my head and physically disconnect from work," she says.
Other benefits Nestle offers U.S. employees include free subscriptions to meditation and wellness tracking apps like Headspace and NeuroFlow and free access to a counselor by text message, phone, chat or video conference through BetterHelp. The company's employee assistance program (EAP) provides relationship support, financial or legal advice and support for other trying times that impact your career and your life outside the office.
Nestlé also offers a Healthy Rewards Program that allows employees and their eligible spouse/domestic partner enrolled in Nestlé benefits to receive up to $800 in annual benefits premium reductions for participating in health-focused activities, such as visiting a health care or mental health provider or getting a biometric screening.
Of course, culture is critical when it comes to supporting the mental health of employees. People want to work in an environment where they feel supported and can be their true selves, Stewart says.
"Create networks so employees have access to colleagues and other leaders when times get challenging and make mental health resources and benefits easily accessible," she says. "Openly discuss why benefits and services like these are important and encourage employees who feel comfortable to share their own stories and experiences."
"People can only perform at their best when they feel healthy and empowered, mentally and physically," Stewart adds. "Take feedback to heart, be open to new ideas and use this to develop personalized programs that can have meaningful impact."