Chief People Officer at Headspace Health says there's a disconnect between employees, managers and the C-suite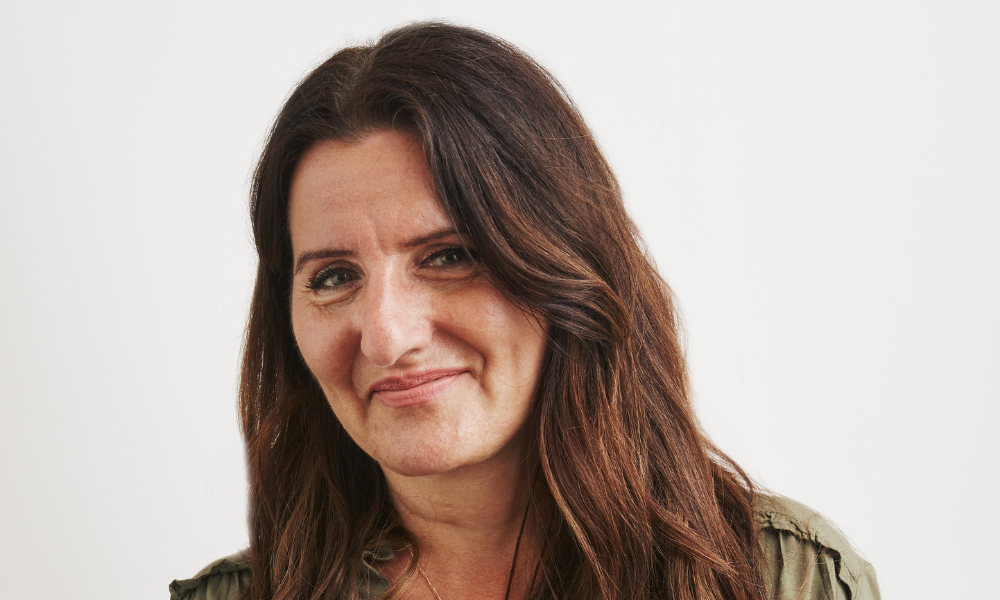 May is Mental Health Awareness Month, but the topic has been top of mind for the past two years.
Employees have had to work through fear of being infected with the coronavirus, concern for the safety of their loved ones and anxiety over the uncertainty of living in a pandemic. With many companies being forced to either trim their workforce or suffer historic turnover, those who remained employed and loyal to their company have often had to take over additional responsibilities.
Nearly one-third of employees feel work harms their mental health, according to recent data from Santa Monica, CA-based Headspace Health, a global provider of mental health and wellbeing solutions. Through its flagship Headspace brand, the company provides mindfulness tools, such as meditations, sleepcasts, mindful movement and focus exercises. Its enterprise brands, Headspace for Work and Ginger, are distributed through more than 3,500 employers, including Starbucks, Adobe, Delta Air Lines and ViacomCBS.
"As restrictions lift and we begin to see the light at the end of the tunnel, our employees are still dealing with the lingering effects of long-term social isolation, pandemic-related trauma and compound uncertainty and change," Desiree Pascual, chief people officer at Headspace Health, told HRD.
Read more: Half of employees quit their job for their mental health in 2021
After COVID-19, the top global stressors for employees remain burnout, poor work/life balance and ineffective management and leadership. More women (40%) feel burned out at work due to increased workload or lack of staff than men (33%) or non-binary employees (34%), the data shows. Only 28% of employees report feeling "very engaged" in their work.
"To support women in the workplace, HR leaders need to stay close to the pulse of their workforce and remain adamant advocates of work/life balance, particularly for those with caretaking responsibilities," Pascual says. "HR leaders have the opportunity to champion structural workplace policies and benefits that protect and prioritize work/life balance."
Examples of those benefits include flexible work hours, guardrails from off-hours communication, remote work, generous paid leave programs, etc. Pascual stresses the importance of women being able to get support at any time considering the enormous demand they're experiencing from their children, family, work and all other aspects of their life.
"They need to be able to access these resources with ease and at their convenience. Otherwise, they're meaningless," Pascual says. "If it becomes yet another thing you have to squeeze into your day, you're not going to practice self-care."
More than 80% of employees believe it's their employer's responsibility to help with mental health, the data shows. However, only 25% say that employers have maintained their focus on mental health in the last year. That's quite the drop from the 71% who said their company increased focus on mental health following COVID-19.
The data shows a disconnect between employees, management and the C-suite: 94% of CEOs think they do enough to support mental health, while only 67% of employees agree.
"Considering the backdrop of the Great Resignation, scaling back on support is a risky strategy," Pascual says. "As it relates to these mental health resources, you can't overcommunicate – you have to put the conversation consistently front and center. It's not your manager's job to be a coach or therapist, but we have to train them in compassionate leadership so they can spot signs of stress and burnout, then provide easy-to-use toolkits to point employees in the right direction."
Although organizational leaders are ready and willing to support their employees' mental health, they need help balancing their own wellbeing along with their team's emotional and functional capacity. More than half of CEOs and 43% of employees reported missing up to a full week of work during the past year due to stress and mental health challenges.
CEOs must model self-care, Pascual argues. "It's important that leaders take time off, set boundaries, and most importantly, set an example for taking time for self-care. If employees see their leader is always on, whether working during vacation or emailing at all hours of the night, they'll follow that lead," Pascual says.
CEOs have to find outlets to destress, such as exercise, meditation or simply getting enough sleep. Then, they must talk about it with their workforce to reinforce that self-care is a cultural norm in the organization.
"While we see a robust mental health strategy as a key differentiator in addressing the challenges of the Great Resignation trend, it's also a direct pathway to designing more inspired, compassionate, joyful and productive workplaces within which people can thrive," Pascual says. "If you travel that journey well, you'll have the most loyal and engaged workforce because it's in how you navigate hardship as a workplace community that differentiates the pride that people will feel."