CHRO at Frito-Lay, a division of PepsiCo, Inc., explains how popular snack maker takes care of its workers, especially truckers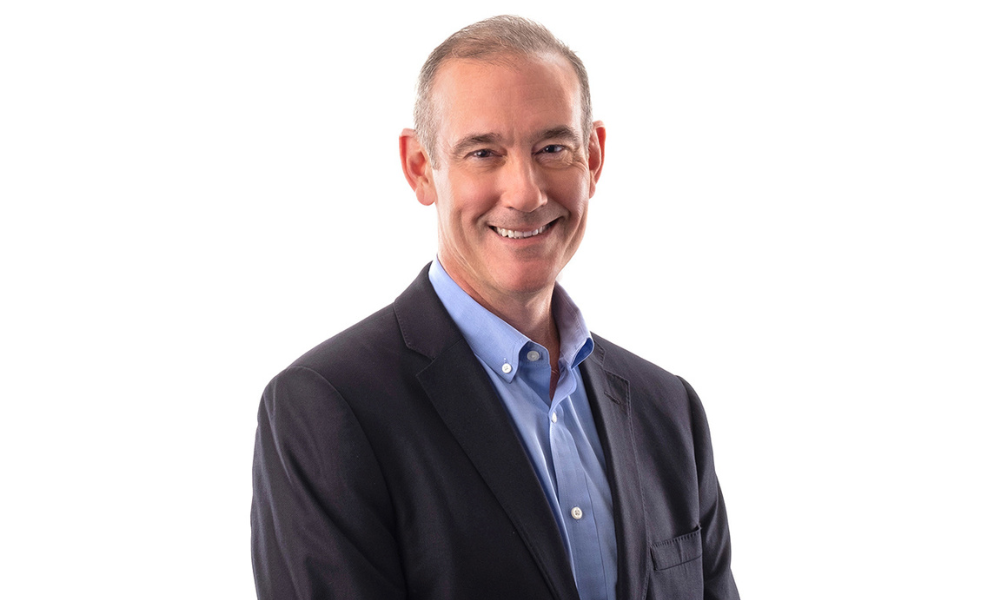 The COVID-19 pandemic wreaked havoc on the trucking industry, intensifying longstanding workforce challenges, such as high attrition rate, an aging population and lack of work-life balance.
Additionally, many truckers have to cover their own gas, insurance and maintenance expenses, which is quite the burden in the midst of historic inflation. Although wages for employed drivers in all trucking segments grew as much as 12% in 2021, according to The White House, the industry still struggles to reach pre-pandemic levels of employment.
That's why President Joe Biden and his administration kicked off a 90-day challenge at the end of last year to accelerate the expansion of registered apprenticeship programs, which are considered the "gold-standard" of workforce training programs. Among other organizations, Frito-Lay, the $19 billion convenient foods division of PepsiCo, Inc., answered the call to put more well-trained drivers on the road by creating its own registered apprenticeship program.
Read more: How Nestlé supports employees' mental health
In May, the snack producer announced its revitalized commitment to truck driver retention and comprehensive well-being through enhanced benefits for its network of nearly 20,000 Commercial Drivers License (CDL) and non-CDL drivers. Headquartered in Plano, TX, Frito-Lay owns one of the largest private fleets in the nation, maintaining an industry-low attrition rate of less than 20%.
"Employee retention is important to Frito-Lay, so we prioritize investing in our associates' well-being to maintain a low attrition rate," Patrick McLaughlin, CHRO of Frito-Lay North America, told HRD. "While we haven't been immune to the volatility of the labor market in the last two years, we aspire to remain an employer of choice by contributing to improving the physical, financial and emotional health of our employees and their families."
According to the company, 90% of Frito-Lay drivers' trips are completed within the same day, allowing for greater work-life balance. The manufacturer provides its drivers a variety of benefits and perks, including competitive salaries, sign-on bonuses and health insurance packages that begin the first day of employment. All drivers are eligible for 401(k) enrollment, complete with employer match and a pension benefit. Frito-Lay also offers scholarship opportunities, education assistance for degree and vocational programs and assistance for parents of college-bound children.
"At Frito-Lay, people are our most valued asset," McLaughlin says. "We also have a variety of mental health programs that allow employees to address their needs. Through meQ, we offer digital support and activities that help employees build resilience through tools and exercises they experience based on their interest and at their convenience. Through Spring Health, we offer personalized mental health support for our associates, their spouse or partner and dependents (ages 6 and older)."
Mental health, stress and burnout have been major contributors to the Great Resignation, in which companies across the United States have been experiencing record turnover. More than 4.4 million Americans quit their job in April, following similar amounts in March and February, according to the U.S. Bureau of Labor Statistics. That means nearly 70 million Americans have quit their job over the past year. Prompted by the pandemic to re-evaluate their priorities in life, workers have been leaving their positions for greener pastures, demanding higher salaries, better working conditions and more opportunities to advance their career.
Meanwhile, more than half (59%) of employees in some of the biggest companies in the country don't believe their employer supports their mental health, according to a recent survey HRD America commissioned from Blind. T-Mobile topped the list with 97% of employees saying the company doesn't try to help ease anxiety, stress and other mental health issues. The firm was followed by Tesla Motors (85%), Amazon (82%), Menlo Park, CA-based Robinhood (81%) and Goldman Sachs (81%).
"My biggest piece of advice is to invest in your people," McLaughlin says. "Your people are the heartbeat of your organization, and if there's anything I've learned over the last two years, it's that everyone needs mental health support. The best thing we, as employers, can do is prioritize mental health by providing support in a way that works for our employees and how they engage with programs."
Frito-Lay brands include Doritos, Cheetos, Cracker Jack, Tostitos and Ruffles, among other popular snacks dominating shelves in supermarkets and grocery stores around the world. The company operates more than 30 manufacturing facilities across the U.S. and Canada.