SVP at SterlingRisk reveals which benefits and perks his clients are investing in to attract talent in this competitive labor market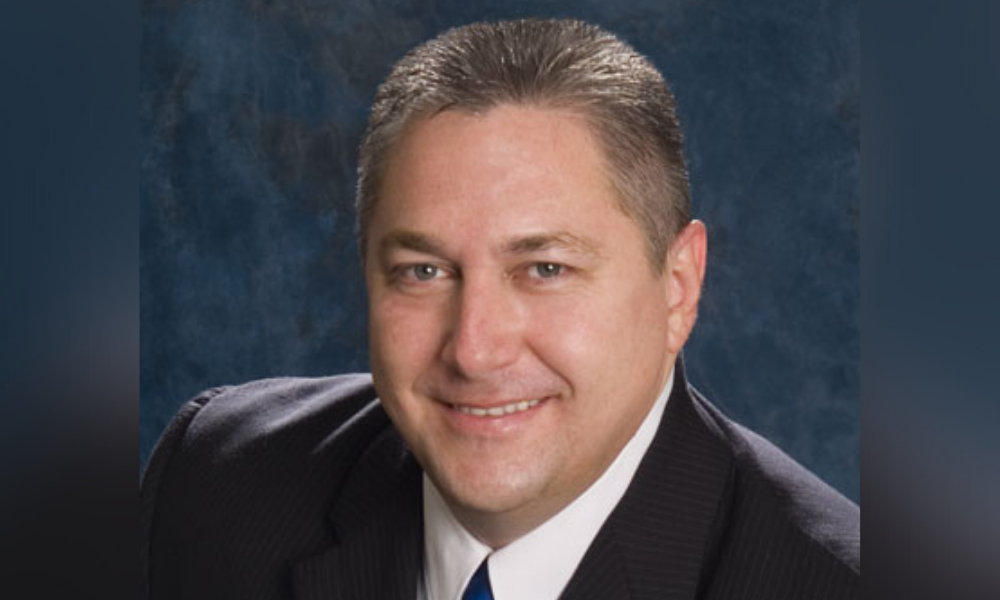 If you want to compete for talent in 2022, you'll have to increase your compensation levels and benefits packages beyond the traditional health care, dental, vision and 401(k) plans.
The Great Resignation, in which companies across the United States are experiencing historic turnover, has tipped the scales in favor of employees. It's a matter of supply and demand: with so few skilled workers available on the market, employers are having to bend over backwards to accommodate workers' needs and fill positions.
It's led to an expansion of benefits and perks, according to Steve Jasinski, senior vice president at Woodbury, NY-based insurance firm SterlingRisk. An employee benefits advisor, Jasinski provides the strategies and solutions to reduce employers' costs. Over the past year, he's seen his clients either adding new benefits or enhancing what they already offer in order to attract and retain talent.
Pet insurance is the number-one trending benefit, he says. "Many companies are starting to offer this now because veterinarian bills can be ridiculous," Jasinski told HRD. "You're paying out of pocket, so any way that an employer can help is looked upon favorably." Pet insurance is different from Pawternity, another growing trend in which employers offer paid time off (PTO) in order for an employee to bond with their new pet.
Read more: How to build competitive benefits packages
Another employee benefit on the rise, Jasinski says, is ID theft protection. Even before the COVID-19 pandemic, cybersecurity issues were prevalent throughout all industries. Ransomware attacks, data hacks and phishing scams have crippled companies, forcing employers to shell out big bucks in the hope of regaining valuable information. As many companies transitioned from the office to working from home, protecting company data, as well as employees' personal info, has been more important than ever.
Speaking of WFH, flexibility is highly valued now, and employees are taking advantage by coming in the office two or three days a week, or maybe not at all. To assist with a hybrid work model or even a fully remote option, employers are doing everything possible to support their employees at home. "Remote technology reimbursements for laptops or cameras have become very popular," Jasinski says.
The WFH lifestyle isn't always relaxing, though. Between disrupted school schedules and the ever-present fear that accompanies living in a pandemic, employees with children are stressed to the max. According to a recent survey conducted by Maven Clinic and Great Place to Work, one in four working parents are suffering from burnout, signaling that they may be the next demographic to exit the workforce, or at least find another job. To assist working parents, Jasinski says that many companies have begun offering childcare reimbursements.
Additionally, tuition reimbursements are on the rise. Through 2025, employers can continue to make contributions of up to $5,250 per employee annually toward eligible education expenses without raising the employee's gross taxable income under Section 127 of the Internal Revenue Code. Last month, Herschend Enterprises, which oversees Dolly Parton's theme park and resort Dollywood, announced that it will cover the full cost of tuition, fees and books for employees who want to further their education. Companies with similar plans include Amazon, Walmart, Starbucks and Newport Beach, CA-based Chipotle.
Jasinski works with other restaurant chains struggling to recruit workers and says they're looking to offer minimum essential coverage (MEC) or limited medical plans. "That industry has a large part-time population that's mostly younger," he says. "Because a lot of part-timers don't have health insurance, these MEC plans can provide a reduced benefit at a very low cost."
Another poplar way to boost hiring efforts, Jasinski says, is through referral bonuses. By offering current employees a $200-$250 bonus, or even a greater amount, for being the conduit to a new hire, there's an incentive for the entire company to increase staffing. It basically transforms every employee into a recruiter, which has been one of the most stressful jobs during the Great Resignation. After all, more than 47 million American workers quit in 2021, according to the U.S. Bureau of Labor Statistics.
And then, if you're not able to add more perks and benefits, perhaps you should simply improve your current offering. For example, Jasinski's clients have been increasing the company match on 401(k) contributions. Even going up a couple percentage points, he says, can make a huge difference for current and potential employees without breaking the bank.