Medidata CHRO urges HR leaders to build talent rather than buy talent in 2023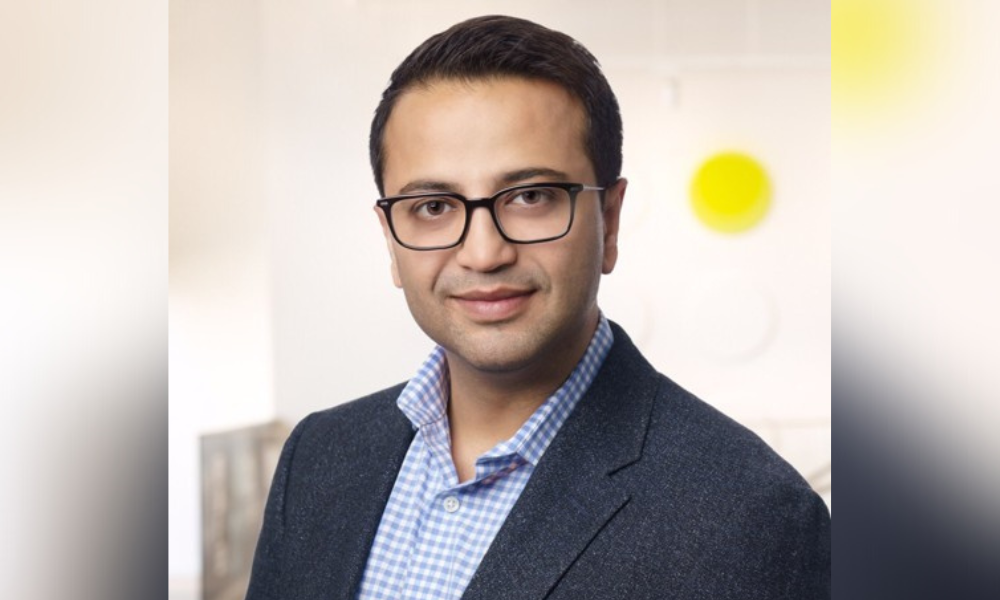 "In a recession, the first place companies like to cut is learning and development, but that's the worst thing you can do."
So says Naveen Bhateja, CHRO at Medidata Solutions, a New York City-based technology firm.
"That's the time to train your staff so when the market opens up, you're ready to get the business you're looking for."
Even before the recession speculation, employers realized how vital it is to continuously train their workers if they want to thrive in a remote/hybrid world. Half of all employees will need reskilling by 2025, with 40% of workers requiring reskilling of six months or less, according to the World Economic Forum's Future of Jobs Report.
Younger employees, particularly those fresh out of school, are already on board. More than a quarter (29%) of Gen Z and millennial respondents said that learning and development opportunities were the top reason why they chose to work for their current employer, according to a 2022 Deloitte survey.
'HR leaders now have to prioritize internal talent'
To navigate the economic downturn, Bhateja says HR leaders must balance the "Four B's."
Buying talent, building talent, borrowing talent (hiring temporary workers or freelancers) and bots (AI, automation, etc.).
"In the past, companies focused more on buying rather than building talent," Bhateja told HRD. "But HR leaders now have to prioritize internal talent, focusing more on the build aspect and providing more opportunities for growth and internal mobility."
While every HR leader knows that retention is more cost-effective than recruitment, they may be surprised to learn just how much more expensive hiring has become in this red-hot labor market. With nearly two available jobs for every job seeker, employers are having to empty their coffers: 62.6% of recent hires said they received a pay increase when they switched jobs, and two in three said they received a pay raise of 11% or more, according to a recent survey by ZipRecruiter.
Benefits and perks are also on the rise, as more than a quarter (27.2%) received a signing bonus and 41.3% gained more schedule flexibility. HR leaders should be prepared for bidding wars, too, as 24.3% of job switchers say their previous employer not only asked them to stay, but also countered their new offer.
Keeping pace with competitors may not be feasible much longer considering budget restraints. "Part of this internal talent prioritization is determining how you put programs in place to continue to build talent," says Bhateja, a 25-year HR veteran who has worked for Amazon, JPMorgan Chase, General Electric, Experian and other high-profile employers.
Building talent will help you scale quicker
While there's an overall talent scarcity at the moment, HR leaders are even more concerned for the future. Only 12% of HR professionals say they have a strong bench to fill leadership roles, according to the 2023 Global Leadership Forecast from leadership consulting firm DDI. Furthermore, one-third agree there will be a significant increase in the need to develop internal talent.
"The world is becoming so much more complex, and if you don't train your leaders, specifically, it's a missed opportunity," Bhateja says. "You need to provide tools and resources so they can become better executives."
Bhateja understands this better than most.
Medidata struggled to attract senior leaders (executives and above) as the company quickly expanded. So, he launched the "Scaling for Growth" program in order to build talent and evaluate which current employees were poised to lead the company into the future. Over the past 18 months, more than 75 employees have participated in the program, which consists of three crucial areas for evaluating leadership: managing the business, managing teams and managing yourself.
The first area focuses on how one manages uncertainty, industry shifts and macroeconomics. The second area deals with understanding the motivation of your team and how to develop and promote your people. The third area is dedicated to leadership style, figuring out your strengths, weaknesses and "opportunity areas."
Bhateja is proud to reveal that 50% of those program graduates have been promoted in the company. "They demonstrated through projects and other work that they had taken things to the next level," Bhateja says. "They might not have had the opportunity to be promoted otherwise and would've been frustrated and maybe went somewhere else."