Get ready for the metaverse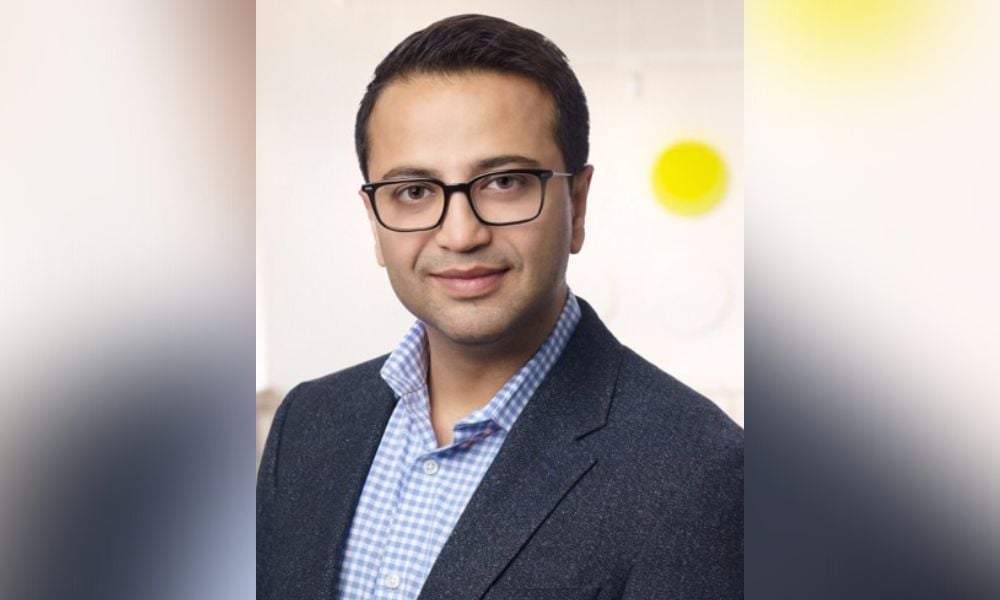 Life won't be any easier for HR leaders in 2023.
Sure, that forecast could apply to any year, but it's even more apropos as the United States heads toward an economic downturn. Companies have already been forced to make budget cuts, and HR leaders have been tasked with overseeing layoffs and hiring freezes while trying to maintain employee engagement in a remote/hybrid world.
Naveen Bhateja, CHRO at Medidata Solutions, believes HR leaders will have their work cut out for them, but at least they'll receive some technological assistance.
Here are his five predictions for the HR industry in 2023:
Hiring struggles will continue
Medidata hasn't laid any employees off and has no plans to do so, according to Bhateja, a 25-year HR veteran who has worked for Amazon, JPMorgan Chase, General Electric, Experian and other high-profile employers.
The New York City-based tech firm paused hiring by the end of June, which is when seemingly weekly reports of layoffs in Silicon Valley began. "During the COVID-19 pandemic, they went on an aggressive hiring spree, creating inflated wages in the market and this scarcity of talent," Bhateja told HRD.
Now, despite a looming recession, the war for talent rages on.
There were 10.46 million job openings in November, meaning there are roughly 1.7 vacancies per available worker, according to the most recent Job Openings and Labor Turnover Survey (JOLTS). At the same time, 4.2 million Americans quit their jobs in November, according to the U.S. Bureau of Labor Statistics.
"Employers will need to implement new tactics to attract top talent," Bhateja says. "They'll have to get creative with benefits, tailor them to remote work, offer more work flexibility and maybe even short-term incentives."
Automation will accelerate
As HR leaders develop ways to evolve company culture under this remote/hybrid model, they'll need to free themselves up from the mundane, often repetitive, administrative duties. "There will be more automation of HR processes to reduce time people spend on manual tasks," Bhateja says. "In some cases, automation will eliminate all those processes, so HR can be more strategic and continue to redesign the future of work, workers and the workplace."
Remote/hybrid work will lead more companies to the metaverse
The metaverse is a virtual world where humans, acting as avatars, interact with each other in a three-dimensional space that mimics reality, according to the Cambridge Dictionary.
Facebook has popularized the metaverse, and Bhateja expects companies to immerse themselves in the space to engage with employees in a remote/hybrid world. For example, the metaverse could be applied to onboarding remotely, creating a connection with new hires without them ever stepping foot into the office.
"HR will use AI or augmented reality or virtual reality to support employee performance, training through virtual games," Bhateja says. "If you only knew the amount of people who tell me they're bored with compliance training. Well, let's make it fun for people to take these tests through gamification. If people experience it in their daily life, then why would they not expect it in their workplace?"
Emphasizing the 'S' in ESG
Environmental, social and corporate governance (ESG) has been in the news lately, as Republican politicians fight a new rule from the Biden administration that allows retirement plan fiduciaries to consider climate change and other ESG factors in their investment actions, Axios reported.
States like Texas and West Virginia have passed laws that ban state agencies from working with financial firms that "boycott" oil or gas. And, currently on Capitol Hill sits the "No ESG at TSP" Act, which would prohibit TSP – a retirement savings and investment plan benefitting federal employees and military service members – from allowing participants to invest their retirement savings in funds that make investment decisions based on ESG or political criteria.
Regardless of the legal quagmire, Bhateja argues that the social aspect of ESG will be an even greater priority for company boards. "HR and executive management will continue to focus on pay transparency, as many states have already implemented, ethical labor practices, DEI and data protection," Bhateja says.
Mental health will remain a priority
As a result of everything we've gone through since the COVID-19 pandemic began – Russia's war with Ukraine, mass shootings, racial protests, repealing Roe v. Wade, historic inflation, etc. – HR leaders will continue to prioritize the mental health of their workforce. That means increasing investment in benefits, resources and programs that help employees manage stress, burnout and anxiety.
"Mental health will become the new oxygen for business sustainability and growth," Bhateja says.