Workhuman CHRO on trying to impact lives and advance the greater good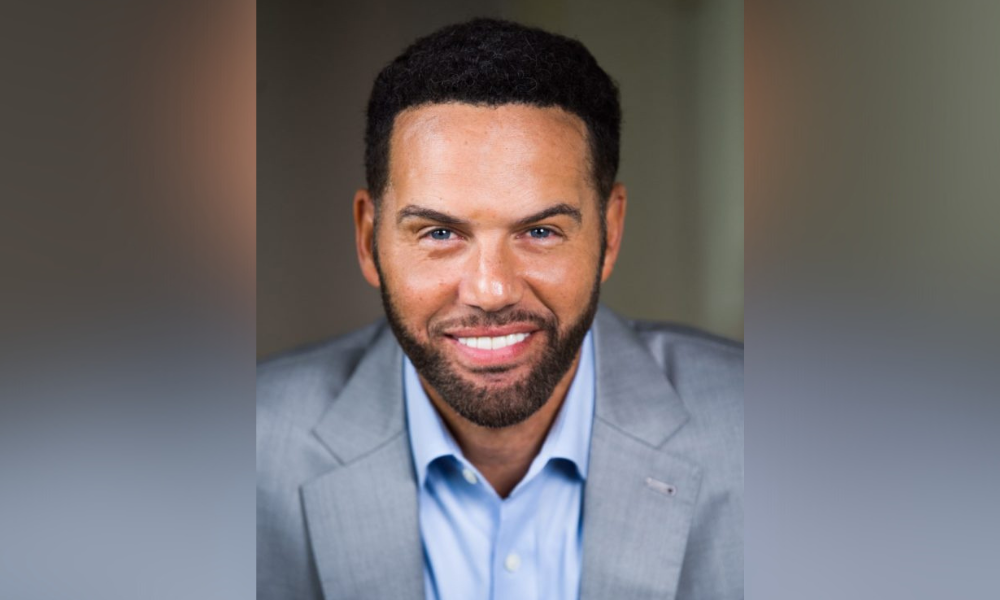 As I plopped in the middle seat on my flight to Atlanta, I just so happened to sit between two HR professionals, both of whom were also heading to my destination: Workhuman Live.
Nancy Adams, chief people officer at Newtown, PA-based tech firm CenTrak, asked me who I was planning to speak to at the premiere industry event and I mentioned the CHRO of Workhuman. Her face lit up like I mentioned a celebrity. Well, as I quickly learned, Steve Pemberton is quite famous.
Read more: Workhuman CHRO: 'Invest in the growth of your people'
A champion for human rights, Pemberton has dedicated his life to serving others. He is the author of two critically acclaimed books: "The Lighthouse Effect", which empowers people to be a beacon of light, and "A Chance in the World," which chronicles his escape from abusive foster parents and his search for true family. (The latter became a film from Mighty Small Pictures in 2017.)
He holds multiple degrees from Boston College and has received the prestigious Horizon Award by the U.S. Congress, presented to private sector individuals who have expanded opportunities for all Americans through their own personal contributions, and who have set exceptional examples for young people through their successes in life.
Before joining Workhuman, he served in senior HR executive roles for Walgreens and Monster. A frequent presenter on Capitol Hill, he was appointed by U.S. Secretary of Labor Thomas Perez to serve on the Advisory Committee for the Competitive Integrated Employment of People with Disabilities in 2015.
Two years later, he became CHRO at Workhuman, an HR tech firm headquartered in Framingham, MA.
"There's so much discord in the world," Pemberton told HRD. "We're asking the fundamental question about who we are, what we want to be as human beings and what's our responsibility to one another. Yet, there's a very clear and loud voice out there that wants a world that seems to be much harsher, harder and more alienating. Workhuman Live is the opposite end of that discord, where we don't need to divide ourselves by political and religious labels. We hope you'll walk away with an affirmation of the goodness of humanity."
During the three-and-a-half-day event at the Georgia World Congress Center, Pemberton served in a variety of roles, but his most memorable was interviewing Simone Biles. They share a similar background, both growing up in the foster care system and beating the odds to lead remarkable lives. Although the most decorated gymnast in American history shared plenty of wisdom, it was her reaction to the narrative surrounding her exit from the 2020 Tokyo Olympics due to her mental health that resonated with Pemberton.
"I gained a deeper understanding of how important it is to reserve judgment," Pemberton said. "Making sure that as a leader, as a person who people report to and have a series of expectations of, I create an environment that gives them a voice. We all have to have sanctuaries and safe spaces."
It was no coincidence that Biles was invited to speak at the event during Mental Health Awareness Month. Workhuman has made a concerted effort to support employees' mental health, which Pemberton says they've ranked as their top priority after the past two years. That's understandable considering everything we've been through as a society: the COVID-19 pandemic, racial protests, Russia's invasion of Ukraine, historic inflation, ever-changing laws and government regulations and most recently, the Buffalo supermarket massacre.
"For years, we have described the dichotomy of the workplace as achieving a work/life balance," Pemberton says. "The pandemic changed the order of those two words – now it's life at work balance. Mental health is a part of that balance."
In response to employees' needs, Workhuman has offered mental health benefits and resources, such as free subscriptions to meditation apps like Calm (Pemberton's favorite) and fitness classes like virtual yoga. He also said the company is looking to reconfigure its offices, adding relaxation rooms and places for physical activity, so employees can blow off steam. Perhaps most importantly, the company encourages conversation amongst employees and leaders about "heavy, weighty societal" topics, such as the recent Buffalo shooting.
"All of these things are essential to providing mental health support," Pemberton says. "When you think about life at work, you see what the employer's responsibilities actually are. It's not about compensation anymore. You might say, 'I appreciate that, but it's not giving me the life that I want.' We're trying to create environments where people can process and talk."
In addition to being present for his Workhuman colleagues, Pemberton is also a father of three. When he's not using Calm or finding sanctuary on the golf course, he enjoys watching his daughter's lacrosse game or his sons' football and basketball games.
"I've always had this relentlessness, I'm always on the move," Pemberton says. "I have to work really, really hard to get a good night's sleep. I'm not built to rest, so I have to be more purposeful to find rest and sanctuary. That means finding time to be purposeful in appreciation and gratitude for the small things, being more responsive and reconnecting with people. Calling people for no damn reason just to say, 'how you doing?' It's all part of trying to impact people's lives and advance the greater good."