Companies are suffering through a talent shortage right now because they're not spending enough money on their employees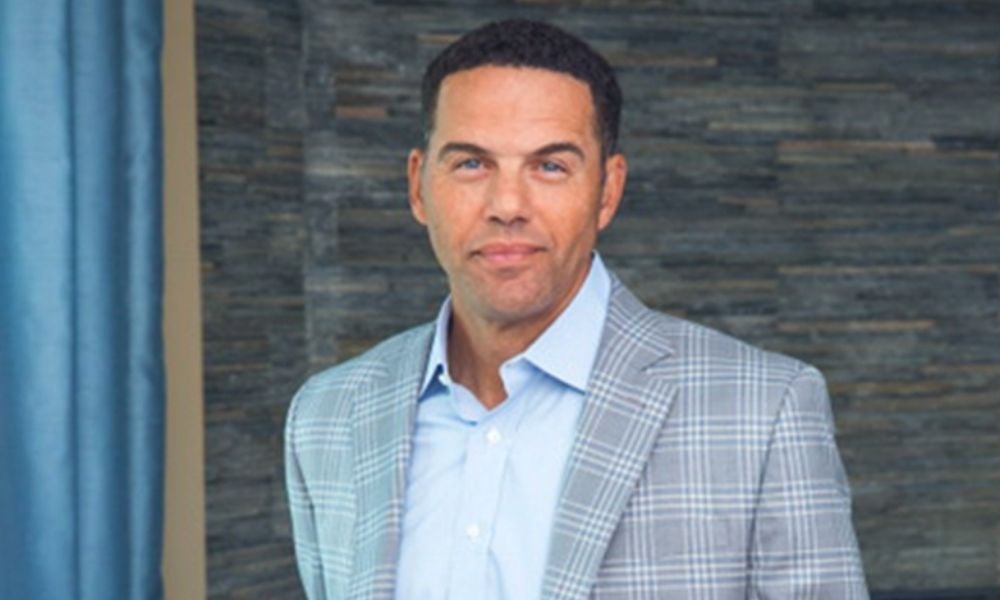 Did you give your employees a bonus at the end of 2021?
If not, they're probably on the job hunt right now, if they haven't left already.
In the February edition of the Human Workplace Index, 46% of American workers said they didn't receive an end-of-year bonus. Half of respondents said they weren't surprised, 29% said they weren't appreciated and 17% said they were going to quit because of it.
It's a startling statistic that should concern every company that didn't take the time to properly reward their employees for their hard work over the past year. After all, employee appreciation is the root cause of the Great Resignation, in which companies across the United States are experiencing historic turnover. More than 47 million Americans quit their jobs in 2021, according to the U.S. Bureau of Labor Statistics. That number is sure to grow this year if organizations don't start emptying their coffers.
"Failing to act means you're opening the door to a retention problem," Steve Pemberton, CHRO at Framingham, MA-based HR tech firm Workhuman, told HRD. "When budget planning for benefits and perks, I encourage companies to look at these as investments. You have to invest in the growth of your people and the business. You don't necessarily have to have the policies in place, but you can begin designing them and invite employees into that process because they'll tell you what they're seeking."
Read more: What benefits do employees want during the Great Resignation?
Pemberton says there's a distinction between the Great Resignation and the "Great Talent Swap." The former refers to the hourly worker, perhaps those in manufacturing or retail, and the latter refers to white-collar workers. Tech firms such as Workhuman are contending with the "Great Talent Swap," in which employees are heading for greener pastures, seeking higher salaries, flexibility and increased mobility. Many of those employees are part of the "sandwich generation," Pemberton says, in which they're raising young children, as well as caring for aging parents.
"Employees want to be valued, appreciated, recognized and celebrated," he says. "It's our job to help employees find community after they've felt lost over the past two years during the pandemic. When you invite the totality of the human experience into the conversation, it becomes a much more collaborative process."
The top three factors candidates around the world consider when looking for a new role are compensation, work-life balance and stability in the workplace, according to recent research from Stamford, CT-based consultancy Gartner. Work-life balance tops the trio as the most desired benefit, which is no surprise considering how people have re-evaluated their priorities in life due to the COVID-19 pandemic.
Although companies are scrambling to fill positions by offering increased benefits packages and outrageous perks, Pemberton argues that recruiters and HR leaders should focus on compensation, allowing as many employees as possible to participate in long-term incentives. Perhaps that's a profit-sharing plan, stock options, quarterly bonuses, whatever it takes to retain a motivated workforce.
"Don't make the mistake of thinking that everything we do to engage, connect and unify employees is a proxy for being paid fairly and equitably," Pemberton says.
The idea of emphasizing payment above all else has been echoed by Steve McIntosh, CEO of CareerPoint. The Delaware-based startup provides career advancement coaching to young professionals, the demographic primarily driving the Great Resignation.
"What normally attracts people is just the job title and the salary," McIntosh told HRD. "People don't spend a lot of time reading job ads, so you want to draw them in as quickly as possible by focusing on salary and then being as flexible as you can when it comes to benefits."
It's too challenging to appease everyone as it pertains to benefits, McIntosh says. People want different things at different stages of their life. Older folks are most likely more concerned with health care and retirement savings than recent college graduates would be. Therefore, if you're targeting an older demographic, you should offer a robust 401(k) plan and health insurance with expansive coverage.
"Find a way to link benefits to performance," McIntosh says. "It allows you to get into the hiring discussion without saying yes or no about what's being offered and can be attained."
Related stories