Reward Gateway director shares what her company and clients are doing to support their people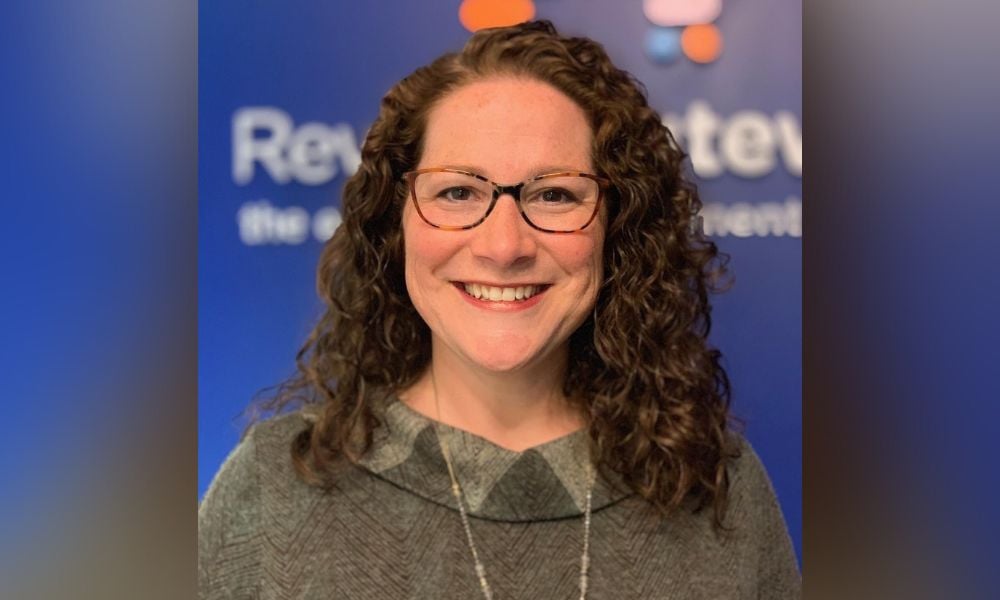 This article was produced in partnership with Reward Gateway.
Alex Powell, like many parents, is still trying to balance professional and family obligations in a remote working world.
Instead of collaborating with colleagues in the office, the director of client cultural insights at Reward Gateway spent the summer working with her two teenagers at home. Distractions are bound to happen, even if her children aren't actively causing them.
"When I come down at the end of the day and my daughter says she had toast for lunch, I do feel that guilt," Powell told HRD. "It's hard having the discipline to turn that part of my brain off. If I was in an office, I would genuinely be able to let go of control of that."
Read more: Learn how to tackle employee burnout
Powell admits that juggling her career and parenting duties can be stressful, especially as everyone tries to adapt to the "new normal." Only 21% of employees are engaged at work and only 33% of employees are thriving in their overall wellbeing, according to Gallup's 2022 State of the Global Workplace Report. Most employees polled have expressed feelings of burnout due to unmanageable workloads, increased hours on the clock and the inability to attain some semblance of work-life balance.
Burnout has certainly contributed to the Great Resignation, in which companies across the United States have experienced historic turnover. In July, another 4.2 million Americans quit their jobs, according to the U.S. Bureau of Labor Statistics. That means roughly 77 million Americans have fled their employers since the beginning of 2021. Half of those who quit last year claimed to leave for their mental health, according to non-profit organization Mind Share Partners.
Although Reward Gateway employees aren't immune to mental health struggles, the London-founded company has implemented a benefits strategy to combat burnout. For example, the company offers well-being stipends that can be used for language classes, painting classes, a gym membership, any type of activity that nourishes an employee's mental and/or physical wellness.
When it comes to unwinding and unplugging, Reward Gateway allows employees to customize their paid time off (PTO) package: if they need additional days throughout the year, they can buy extra time from the company. Conversely, if an employee would prefer having extra money in their check, they can sell their PTO.
In addition, the company has a domestic violence protection program, granting employees access to financial, health and housing advice, as well as legal assistance for victims of domestic abuse. Furthermore, the firm has instituted training for all managers to be educated on the discussion of abuse and how they can support any employee who discloses this situation in the most helpful and confidential manner. Plus, Reward Gateway has introduced a Proactive Victim Protection benefit, in which employees receive 10 additional days of fully paid leave to help them leave any abusive environment and seek refuge.
Perhaps the most popular benefit has been its fictional book club, in which employees can expense a print edition or audiobook every month. "Culturally and behaviorally and policy-wise, we have a lot of wonderful support," Powell says. "But to a certain extent, it does fall to us as employees to take advantage of those options and be aware of them."
Founded in 2006, Reward Gateway provides an employee engagement platform that brings employee benefits, discounts, recognition and reward, well-being, communications and surveys into one unified hub. The company has offices in London, Boston, Sydney and Melbourne, among other international destinations, and serves more than 2,500 clients, including American Express, Unilever, Samsung, IBM and McDonald's.
In contrast to Reward Gateway adding benefits and perks, some clients have focused on promoting the well-being solutions already in their repertoire. For example, employee assistance programs (EAPs) are often forgotten because nobody has needed to access them. However, HR leaders have been reminding employees more consistently that the resource is available.
Read more: Reward Gateway Review
"We've also seen more focus on managers highlighting employee well-being," Powell says. "That might mean a manager blocking out a half hour on someone's calendar to encourage some well-being time. It also means recognizing employees following through on well-being behaviors. I was just having a conversation with a nurse manager who said she's recognizing people for taking vacation days and not checking in. She knows they'll be better and healthier for taking the day."
Of course, caring for your well-being is a work in progress. Case in point, Powell is learning to forgive herself for the occasional not-so-healthy lunch whipped together between virtual meetings.
"When you're stressed and burnt out, you focus on what's wrong," Powell says. "For example, I'm a disengaged mother because I didn't direct what my child ate for lunch today. But what I'm trying to be more diligent about is the flipside: I'm actually training her to make better choices in the future. It's about trying to see the positive in these things as much as possible."
"The same can be said for our people at work," Powell adds. "If we only concentrate on the negative, how can we possibly have a positive outlook on the future?"
Learn how to tackle employee burnout here.