Workhuman CHRO, Adzuna chief customer officer share solutions for combatting the workplace trend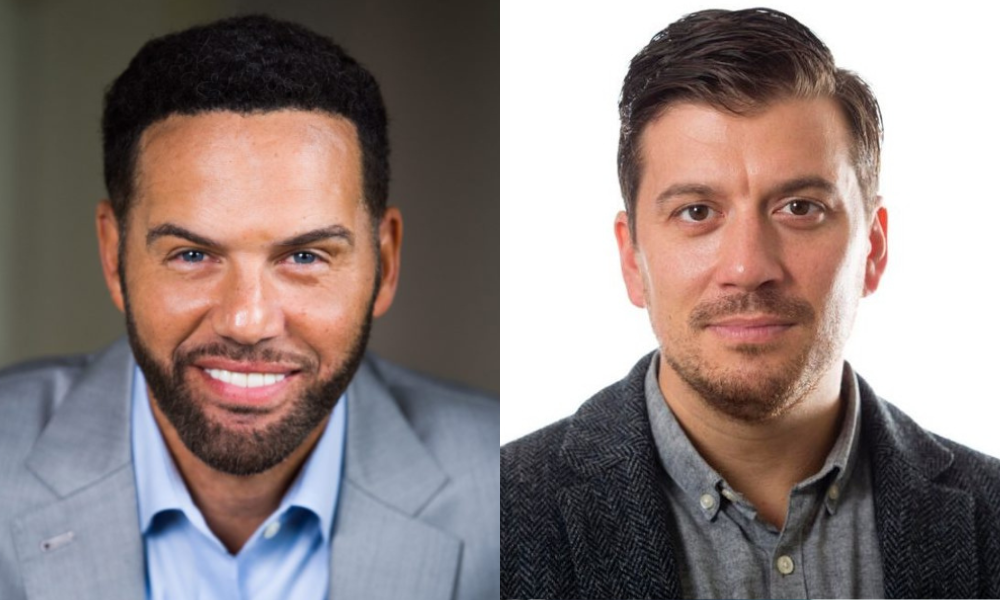 You can't go to any media outlet without coming across a story on "quiet quitting," the toxic workplace trend worrying HR leaders.
The buzzword is a misnomer because it doesn't mean people are actually leaving their jobs. (That's the Great Resignation.) Quiet quitting refers to when an employee is physically present at work, but has made the decision to cut back on above and beyond work and set stricter boundaries for themselves.
In July, TikTok user @zkchillin (now @zaidleppelin) posted a video about quiet quitting that quickly went viral. "You're still performing your duties, but you're no longer subscribing to the hustle culture mentality that work has to be your life," the video said.
Searches for "quiet quitting" jumped 128% from June to July, according to marketing platform Conductor.
It's been a hot topic on social media ever since, with workplace experts, business leaders and employees all weighing in. Even Shark Tank's Kevin O'Leary gave his two cents: "This is the dumbest idea I've ever heard in launching a career."
"If you're a quiet quitter, you're a loser. You're un-American," O'Leary told CNBC. "When you bring somebody in that slams shut their laptop at 5 o'clock, you're introducing a cancer into your culture."
The trend doesn't appear to be slowing down anytime soon, according to Paul Lewis, chief customer officer at Adzuna, a global job search engine. "There are many signs employers need to be aware of to resolve ongoing issues and make sure their employees are happy and satisfied at work," Lewis told HRD.
These signs include employees refusing to do projects outside of their job descriptions, a decline in performance, attending meetings but not actively participating, minimal interest in career growth and promotion opportunities, a sudden increase in teammates reporting their workload has doubled, and/or consistently logging on late or leaving early during the workday.
Read more: Choctaw Nation of Oklahoma ramps up recognition program
"When employees aren't functioning fully and effectively, that puts a visible strain on a company's productivity, engagement and the success of the business," Lewis says. "Further, there's a risk of a domino effect. If some employees quit, leading to other employees needing to pick up too many extra projects, the risk is that it could trigger burnout, lower productivity further and cause even more workplace frustration."
Not everyone has been swept into the hoopla, though. One prominent HR leader argues that quiet quitting is just a rebranded way of talking about employees who are disengaged.
"It's a reflection of how the equation changed in the midst of the pandemic," Steve Pemberton, CHRO at Workhuman, a Framingham, MA-based HR tech firm, told HRD. "When people talk about work-life balance, it's implied that their life has to revolve around their work. Since the pandemic, people are now considering what life they want and how their work will fit into that."
Quiet quitting has simply become an extension of employees' desire for work-life balance, an increasing demand during the Great Resignation. After more than two years of working remotely, employees have grown to value flexibility in where, when and how they work. They've enjoyed the newfound freedom to pick up their children from the school bus or move closer to their aging parents. In fact, the pandemic has been a wake-up call for many people to re-evaluate their priorities.
It's as if we all transported into Tuesdays with Morrie, stepping into Mitch Albom's shoes and realizing what's truly important in our lives.
"I also caution about using the word quitting," Pemberton says. "We have to remember that the same people described as quitting are the exact people who stewarded us through the pandemic. To characterize them as quitting is rather problematic. They're quietly recentering their priorities."
Pemberton hasn't detected disengagement amongst Workhuman's workforce, which he attributes to the company's employee recognition strategy. For example, Pemberton says that women in the company are recognized as frequently and at the same value as men. As a result, the company's promotion rate of women exceeds national benchmarks. It's a point of pride that will soon be reflected in Workhuman's recruiting campaigns: not only will you be recognized for your hard work, but it will also lead to career advancement opportunities.
Read more: How Credly and its credential program can help your employees' career development
"Recognition gives you the ability to be proactive rather than reactive," Pemberton says. "By the time you uncover that employees are quietly quitting, they already have a foot out the door. Recognition allows us to head that off at the pass. If you're not talking about a recognition program, you better get started. If you have one, you should be assessing its impact in terms of driving retention."
Lewis agrees that recognition is the best weapon to combat quiet quitting, preventing the trend from infecting your organization like a virus.
"Employers should be communicative, transparent and listen to what workers need, facilitating a workplace culture that allows for a good work/life balance," Lewis says. "Work, as with life, can be unpredictable, and it's impossible to completely cut out the moments where employees need to flex their job responsibilities to cover for a colleague's PTO, the period before a new hire joins or to kickstart a new project. But this must come with recognition and reward to keep employees engaged and motivated to perform at their best."