Former CEO and chairman leaves company following hush money scandal, sexual misconduct allegations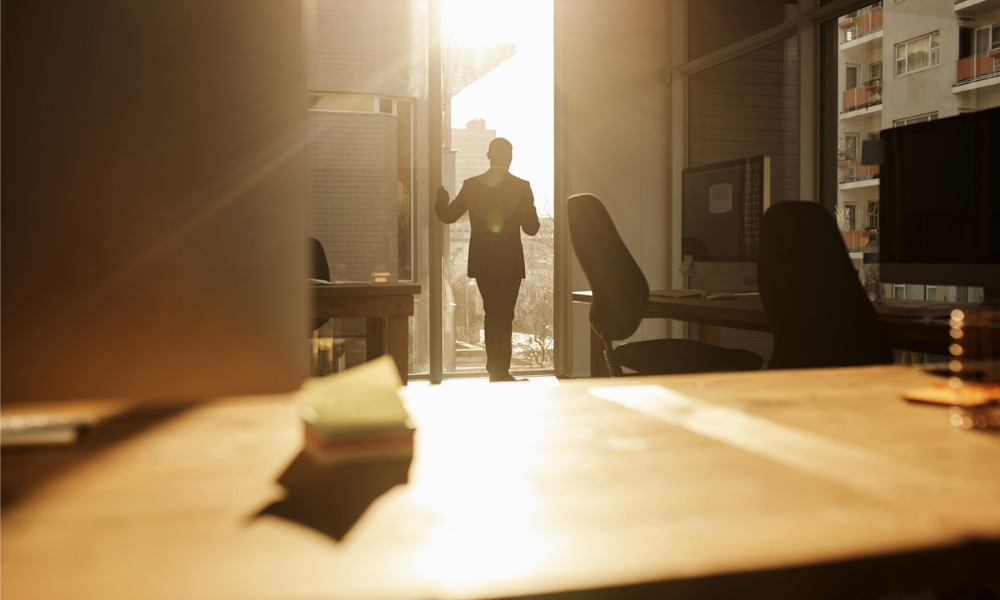 Vince McMahon, kingpin of World Wrestling Entertainment (WWE), has announced his retirement from the company he grew into a global juggernaut.
"As I approach 77 years old, I feel it's time for me to retire as Chairman and CEO of WWE," McMahon said in a statement reported by Variety. "Throughout the years, it's been a privilege to help WWE bring you joy, inspire you, thrill you, surprise you, and always entertain you. I would like to thank my family for mightily contributing to our success, and I would also like to thank all of our past and present Superstars and employees for their dedication and passion for our brand."
Read more: #MeToo's impact on sexual harassment in the workplace
"Most importantly, I would like to thank our fans for allowing us into your homes every week and being your choice of entertainment," McMahon continued. I hold the deepest appreciation and admiration for our generations of fans all over the world who have liked, currently like, and sometimes even love our form of sports entertainment."
McMahon said that his daughter Stephanie and WWE president Nick Khan would serve as co-CEOs upon his departure, with Stephanie also serving as chairwoman.
"Our global audience can take comfort in knowing WWE will continue to entertain you with the same fervor, dedication, and passion as always," McMahon continued. "As the majority shareholder, I will continue to support WWE in any way I can. My personal thanks to our community and business partners, shareholders, and Board of Directors for their guidance and support through the years."
At 77, time for me to retire.
Thank you, WWE Universe.
Then. Now. Forever. Together. #WWE #thankful

— Vince McMahon (@VinceMcMahon) July 22, 2022
McMahon's retirement comes on the heels of a Wall Street Journal report that the longtime CEO and chairman, who stepped down in June, paid four women at least $12 million total over the past 16 years to hide numerous allegations of sexual misconduct.
In 2006, McMahon paid $1 million to a former 10-year WWE manager who alleged the pro wrestling impresario "initiated a sexual relationship with her." In 2008, McMahon paid roughly $1 million to a WWE contractor who presented the company with "unsolicited nude photos of Mr. McMahon" she reported receiving from him and alleged that he had "sexually harassed her on the job."
In 2018, McMahon paid $7.5 million to a former wrestler who alleged McMahon "coerced her into giving him oral sex and then demoted her and, ultimately, declined to renew her contract in 2005 after she resisted further sexual encounters."
All of these payments are on top of the secret $3 million settlement with a former employee that was reported last month. The separation agreement, which was signed in January, prevents the woman (a paralegal hired in 2019) from discussing her relationship with McMahon or making disparaging comments about him, WSJ reported. The WWE's board of directors launched an investigation in April, uncovering other nondisclosure agreements over the years involving misconduct claims from former employees against McMahon and John Laurinaitis, head of talent relations, WSJ reported.
The board learned of the secret agreement via a series of anonymous emails starting on March 30 sent from someone who said the paralegal was a friend, WSJ reported. The first email alleged that McMahon hired the woman at a salary of $100,000, but increased it to $200,000 after beginning a sexual relationship with her.
The email also alleged that McMahon "gave her like a toy" to Laurinaitis, a pro wrestler-turned-executive who returned to his position as head of talent relations in March 2021 after nearly a decade out of the role. The board is also investigating a $1.5 million nondisclosure agreement from 2012 between the same former paralegal and WWE executive John Laurinaitis, WSJ reported.
"My friend was so scared so she quit after Vince McMahon and lawyer Jerry paid her millions of dollars to shut up," the email said, referring to McMahon's longtime lawyer, Jerry McDevitt, who negotiated the deal, WSJ reported.
The preliminary finding of the board is that McMahon used personal funds to pay the former female employees, WSJ reported. A WWE spokesperson told WSJ that McMahon's relationship with the paralegal was consensual. McDevitt, McMahon's attorney, said the paralegal had made no claims of harassment against McMahon and WWE paid no money to her "on her departure."
McMahon, 76 years old, retained his role and responsibilities related to WWE's creative content since stepping down as chairman and CEO, and had even appeared numerous times on WWE TV during the investigation.