Celebrating the HR industry's most promising young talent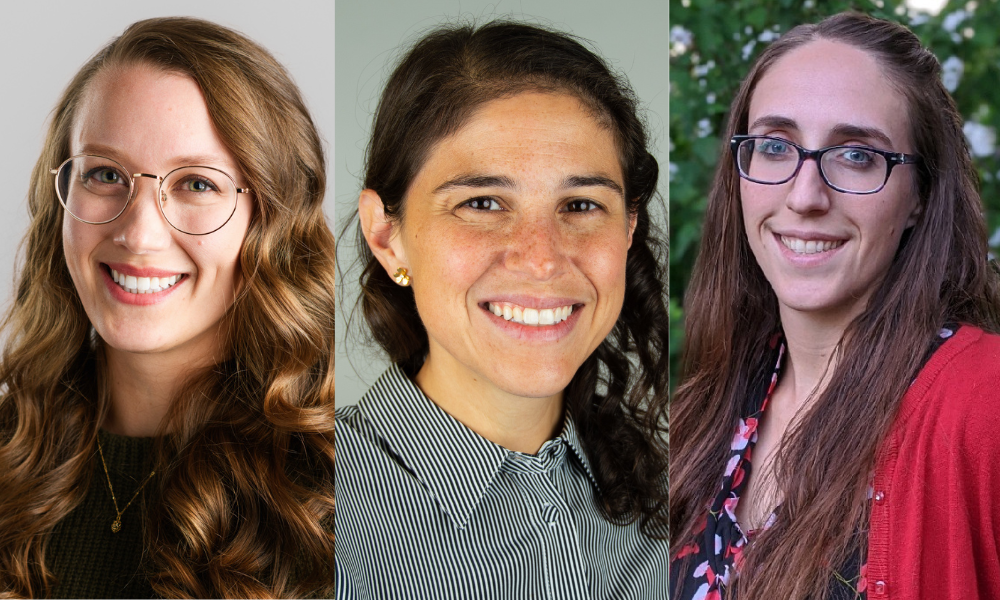 There's never been a more turbulent time to enter the HR industry.
"Employees' expectations of employers have changed drastically since the COVID-19 pandemic," says Karen Kuhn, senior director of people operations at Order.co.
"For so long, employers were primarily a source of financial security, but now they are expected to be an individual's social network, source of meaning and purpose, aligned with their political views, etc. This has placed enormous pressure on HR teams to strike the careful balance between doing what's right by their team members while also making strategic decisions that are in service of the business' prosperity. The fact that our job is more complex than ever only accelerates the need for creative and strategic problem solving."
Kuhn, and her fellow rising stars in the HR industry, welcome the challenge.
HRD America's Rising Stars list celebrates the industry's most promising young talent in the United States. Nominees for the inaugural award were judged based on the following criteria: having 10 years or less of HR work experience; experience executing progressive HR initiatives; and demonstrated career progression and development in HR.
Navigating the Great Resignation, quiet quitting and future of work
"The pandemic really accelerated my abilities given how much the role of HR has transformed in radical speed," says Jenna Eichberg, chief people officer at HungerRush.
"I quickly learned skills and put on 'hats' within my HR leadership role that I had never worn to the degree we needed to. Whether supporting the health and well-being of employees or leading through continuous change and uncertainty, I had to be continuously leading through challenges that there weren't necessarily clear answers or 'best' ways of doing. From quiet quitting to the evolution of the future of work, there are always new and exciting opportunities for us as HR leaders to learn, grow and partner with our business leaders to navigate through."
Another byproduct of the pandemic was the Great Resignation. More than 50 million American workers quit their jobs in 2022, according to the Job Openings and Labor Turnover Survey (JOLTS), breaking a record of 47.8 million resignations set the previous year when the mass exodus began.
As a result of the turnover, rising stars like Kaitlin McGuire, HR generalist at UPU Industries Ltd, had to fill voids left within leadership teams and even serve in non-traditional HR areas, such as operations.
"This hampered me at first because I had to adjust to new responsibilities alongside my existing full-time position," McGuire says. "But it taught me to strengthen my communication and time management skills. The pandemic certainly accelerated these challenges, which I began to view as opportunities to learn and grow, leaving me with a greater understanding of the importance of HR having a seat at the table when it comes to strategic planning initiatives and leadership for an organization as a whole."
"The future of HR will continue to evolve into a strategic business partnership driving alignment between human capital and the organization's mission, vision and goals, and now I'm better equipped to navigate this," McGuire says.
Transitioning from peer to leader
Meanwhile, Kacy Blankenship, director of staffing at Choctaw Nation of Oklahoma, considers the pandemic merely a pause in her career.
Instead, the biggest challenge she's faced has been transitioning from a peer to a company leader.
"You have to gain a different kind of respect from those you work with when you move up into a role," Blankenship says. "I've learned that it's important to remember how you felt when you were in their shoes. I've achieved the respect of my peers by continuing to treat everyone with respect and always being willing to work alongside them. I never ask the team to do anything that I wouldn't be willing and able to do myself. I've been in their shoes, I know their day-to-day and I make it a priority to not forget that."
HRD America's Rising Stars 2023:
Alexandra Wiles, Schnabel Engineering
Alexandria Dunham, Orolia USA, Inc.
Colby Hicks, Choctaw Nation of Oklahoma
Devin Blase, Truework
Elizabeth Bolanos, Traffic Management Inc.
Elyse Murphy, Riveron Consulting
Haya Johnson, California Department of Fish and Wildlife
Jenelle Mueller, Kaleida
Jenna Eichberg, HungerRush
Joseph Beasley, The Cape Cod Five Cents Savings Bank
Kaci Pfaff, Tactical Cleaning Company
Kacy Blankenship, Choctaw Nation of Oklahoma
Kaitlin McGuire, UPU Industries, Inc.
Karen Kuhn, Order.co
Lisa-Moné Lamontagne, Unit4
Liz Torres, ICANN
Mandi LaRue, MGM Resorts
Melissa Gagné, FreshRealm
Samantha Britt, Palmer Food Services
Tessa Schneider, Found