HR leaders, CEOs discuss the perks necessary to recruit and retain top talent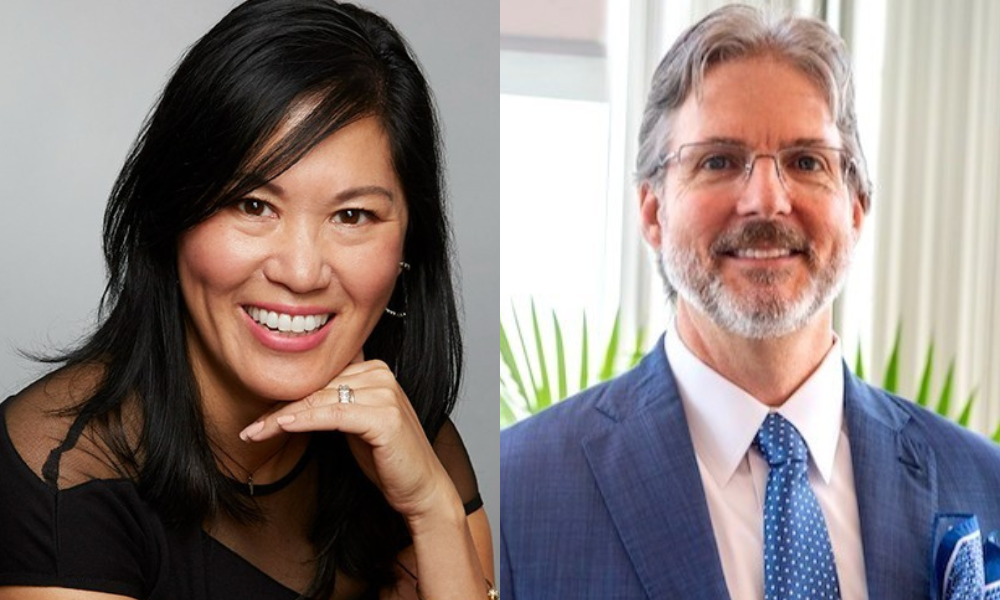 Open enrollment season is upon us.
As employees across the United States decide the coverage that will best meet their needs for next year, HR leaders are fine-tuning their benefits strategy to attract and retain top talent in this highly competitive market.
HRD America has partnered with Terkel, an online marketplace connecting brands with expert insights, to learn which benefits and perks companies are offering in 2023.
Pet Insurance
Pet insurance was the number-one trending benefit in 2022 and Stage 3 Leadership, an Atlanta-based professional training and coaching firm, will be offering it to employees next year.
"Many people adopted pets during the COVID-19 pandemic and want to keep their them healthy without breaking the bank," Scott Baker, founder and CEO of Stage 3 Leadership, told HRD. A 30-year veteran of the HR industry, Baker has worked for Ford Motor Company, General Electric, Waste Management Inc. and other high-profile companies.
"Veterinary costs have increased substantially, and employees are looking for ways to minimize those expenses," Baker says. Pet insurance is different from Pawternity, another growing trend in which employers offer paid time off (PTO) in order for an employee to bond with their new pet.
Financial Wellness
Angela Cheng-Cimini, senior vice president of talent and CHRO at Harvard Business Publishing, says the company is launching two new programs to promote financial wellness to augment its larger wellness strategy.
"One, through SmartPath Financial, offers tools, courses and access to counseling to help employees manage their finances better and plan for their future," Cheng-Cimini told HRD. During her 30-year career, the HR veteran has worked for major brands, such as PepsiCo-Frito Lay, Hasbro and Nestle Waters.
"The other, in partnership with Canary, offers emergency funding to employees in need," Cheng-Cimini says. "Both provide tools and security and can ease the personal burdens that employees carry with them to work."
Remote Work Allowance
Maintaining employee engagement amongst a distributed workforce has been challenging for HR leaders. However, Heidi Hauver, vice president of people experience at tech firm Shinydocs, may have found a solution.
"We recognize that team members do benefit from in-person connections, which can enhance their overall work experience and can increase their level of happiness and engagement," Hauver told HRD. "So, each team member is equipped with an annual individual budget that enables them to come together with their colleagues – for coffee, lunch, a soccer game, whatever brings them joy – and gets them connected with their colleagues."
Mental Health Support
More than two-thirds of employees in some of the biggest companies in the United States wish their employer offered more mental health benefits, according to a survey HRD America commissioned from Blind, the anonymous professional social network, in May.
Walmart topped the list, with 95% of employees wishing the largest employer in the country offered more mental health resources. The retailer was followed by Goldman Sachs (85%), Menlo Park, CA-based Robinhood (81%), JPMorgan Chase & Co. (80%) and T-Mobile (80%).
Wayne Technologies, a national recruitment data services firm, has no intention of joining that list.
"Although certain health insurance plans do offer coverage for therapy visits, sadly, these benefits aren't always covered," Mike Cohen, founder and CEO of Wayne Technologies, told HRD. "When they are, it's often not with specialists covering individual areas in the field. That's why we'll be offering a stipend of $150 per month to every employee to spend on their mental health to help alleviate some of the strain and burnout that many in our space are experiencing."
Lifestyle Spending Accounts
A lifestyle spending account (LSA) is an employer-funded, post-tax spending account with eligible expenses and plan details customized by the employer. Typically, an LSA promotes employee well-being, both physically and mentally, and can be used for massages, acupuncture, exercise classes, mental health app subscriptions, even student loan reimbursement.
"We're actively encouraging employees to provide suggestions for the types of things they'd like to see included," says Jake Munday, CEO and co-founder of Custom Neon, a global sign manufacturer.
"A workplace with a strong opportunity for professional growth and career advancement is often highly desirable for employees. We believe that actively supporting and nurturing lifestyle growth is just as vital for our workforce. Having an LSA in place serves to make our business a more attractive option for top talent, whilst simultaneously bolstering wellness in the workplace," Munday told HRD.