CEO Brian Chesky's employee memo offers a stellar example of how to deliver difficult news in times of crisis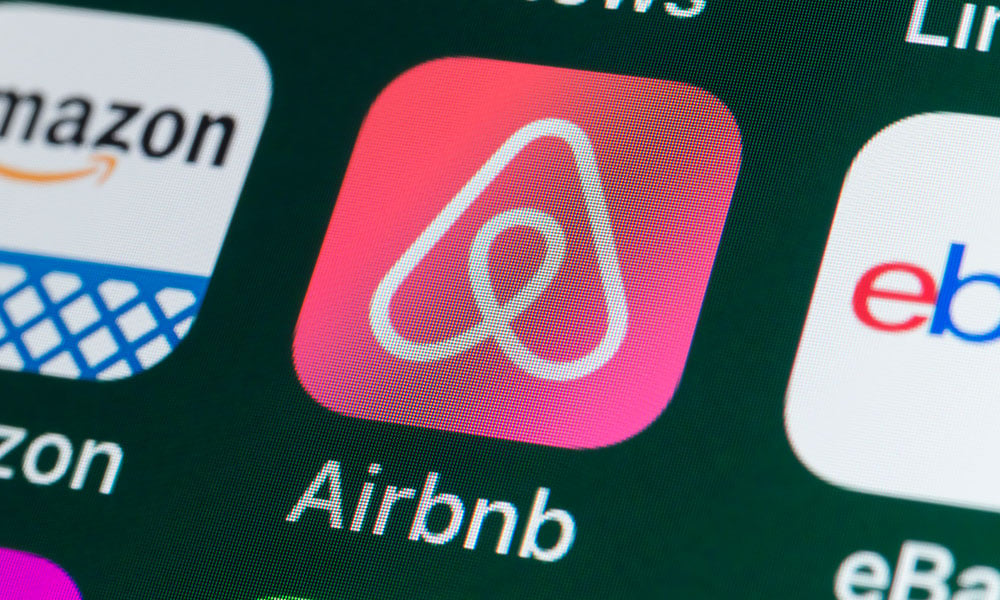 Reeling from COVID-19's impact on the travel industry, Airbnb last week (May 5) announced they're laying off about 25% of their global workforce.
In an email to employees seen by HRD, Airbnb co-founder and CEO Brian Chesky chose to overcommunicate on how they reached the difficult decision, what affected workers can expect, as well as what's next for the company. His message was conveyed with transparency and compassion.
"When you've asked me about layoffs, I've said that nothing is off the table," Chesky wrote. "Today, I must confirm that we are reducing the size of the Airbnb workforce.
"For a company like us whose mission is centred around belonging, this is incredibly difficult to confront, and it will be even harder for those who have to leave Airbnb."
The CEO reassured that Airbnb will "take care of those that are leaving" and have covered areas such as severance, equity, healthcare, and job support.
READ MORE: COVID-19 & your workforce: Handling the curve balls
Calling the pandemic the "most harrowing crisis of our lifetime", he told employees that Airbnb's revenue forecast this year will be less than half of what was earned in 2019. In response, the company raised US$2 billion in capital and dramatically cut costs "that touched nearly every corner" of the global firm.
However, he admitted that all efforts were not enough as COVID-19 has proven that "we don't know exactly when travel will return" and how different it will look like post-crisis.
"While we know Airbnb's business will fully recover, the changes it will undergo are not temporary or short-lived," he wrote. "Because of this, we need to make more fundamental changes to Airbnb by reducing the size of our workforce around a more focused business strategy.
"Out of our 7,500 Airbnb employees, nearly 1,900 teammates will have to leave Airbnb, comprising around 25% of our company. Since we cannot afford to do everything that we used to, these cuts had to be mapped to a more focused business."
READ MORE: The most crucial leadership trait when handling crisis
How to carry out 'fair' retrenchments
Chesky then explained his team's clear set of guiding principles for the retrenchment exercise:
Map all reductions to their future business strategy and the capabilities needed
Do as much as they can for those who are impacted
Be unwavering in their commitment to diversity
Prioritise one on one communication for those impacted
Wait to communicate any decisions until all details are landed – "transparency of only partial information can make matters worse"
"Our process started with creating a more focused business strategy built on a sustainable cost model," he wrote. "We assessed how each team mapped to our new strategy, and we determined the size and shape of each team going forward.
"We then did a comprehensive review of every team member and made decisions based on critical skills, and how well those skills matched our future business needs.
"The result is that we will have to part with teammates who we love and value. We have great people leaving Airbnb, and other companies will be lucky to have them."
READ MORE: HR's "winning strategy" for cost-cutting drama
He then outlined how Airbnb will support affected employees – those laid off, those who will be given new roles, as well as teammates affected by the layoffs.
As the company is present in over 24 countries, Chesky added that it will take time to offer all affected staff details on what's next due to varying local laws and practices. However, his team was ready to provide "immediate clarity" in the US and Canada, where the company is headquartered.
"As I have learned these past eight weeks, a crisis brings you clarity about what is truly important," he wrote. "Though we have been through a whirlwind, some things are more clear to me than ever before."
He concluded the message addressing all employees.
"To those of you staying, one of the most important ways we can honour those who are leaving is for them to know that their contributions mattered, and that they will always be part of Airbnb's story," he wrote. "I am confident their work will live on, just like this mission will live on.
"To those leaving Airbnb, I am truly sorry. Please know this is not your fault. The world will never stop seeking the qualities and talents that you brought to Airbnb… that helped make Airbnb. I want to thank you, from the bottom of my heart, for sharing them with us."