Union argues need for more staffing to reduce lengthy wait times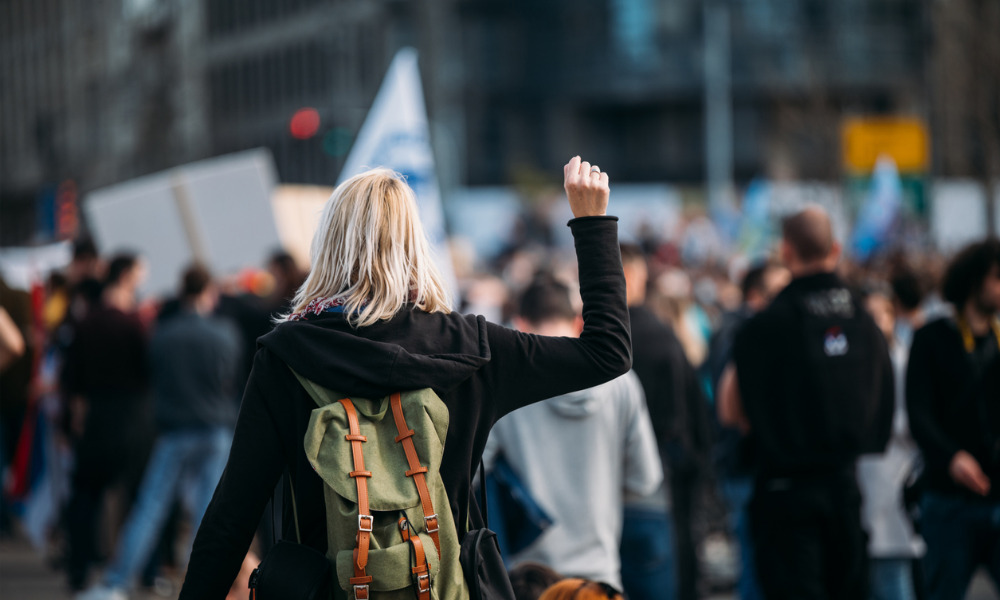 Roughly 2,000 employees have gone on strike at Oakland, CA-based Kaiser Permanente, the largest non-profit health maintenance organization (HMO) in the United States.
Social workers, psychologists, therapists and counselors are holding rallies and daily picket lines outside Kaiser facilities throughout California. The strike has been organized by the National Union of Healthcare Workers, which represents 16,000 workers in California and Hawaii.
Read more: Frito-Lay CHRO: 'Everyone needs mental health support'
Over the weekend, mental health clinicians accepted a wage offer from Kaiser, but the organization rejected a comprehensive settlement proposal, which included provisions aimed at making Kaiser "significantly increase staffing and sharply reduce appointment wait times," KCRA News 3 in Sacramento reported.
Debora Catsavas, senior vice president of HR at Kaiser's Northern California division, said negotiations have been happening for more than a year. "There are two key issues we have been bargaining over: one is wage increases and the other is the union's demand to increase the time therapists spend on tasks other than seeing patients," Catsavas said in a statement.
"The primary role – and essential need – for our therapists is to provide mental health care and treat our patients. The remaining issue being negotiated with NUHW is the amount of time therapists spend on administrative tasks such as documentation, planning and other office activities rather than directly treating patients. In recognition of our therapists' concerns and priorities, we have proposed an increase in the scheduled time allocated to administrative tasks, but the union is demanding still more administrative time."
Over 2,000 mental health care workers at Kaiser Permanente in California are on strike. Follow @NUHW to support them!pic.twitter.com/3cTrTRWzBj

— Fifty Shades of Whey (@davenewworld_2) August 15, 2022
Therapists have been leaving the organization at a record rate due to understaffing, causing waiting periods between appointments to stretch six weeks or more, the union says. From June 2019 to November 2020, 469 practitioners left Kaiser, with annual turnover rates hovering around 8% per year in Northern California and 5% per year in Southern California, according to union data reported by Capital & Main. From December 2020 through May 2022, 850 practitioners left Kaiser, and the average annual turnover rate was more than 12% in Northern California and 10% in Southern California.
Kaiser employs one full-time mental health clinician for every 2,600 members, CNN reported. Meanwhile, the company reached a record $8.1 billion profit in 2021. "Patients are getting ripped off while Kaiser's coffers are bulging," union president Sal Rosselli told CNN. "We don't take striking lightly but it's time to take a stand and make Kaiser spend some of its billions on mental health care."
In May, California's Department of Managed Health Care (DMHC) launched a "non-routine survey" to determine whether Kaiser is offering adequate behavioral health care. The company responded by citing the national labor shortage.
"The need for mental health care in America has never been greater and at the same time harder to deliver," Kaiser representatives said on the company website. "Across the United States, mental health experts have reported the demand for mental health services has increased as much as 30% since the beginning of the pandemic."
In 2013, the DMHC fined Kaiser $4 million for overbooking its therapists, the Los Angeles Times reported. In 2017, the company settled with the DMHC after fines and enforcement actions imposed against Kaiser. Last year, the San Diego City Attorney's Office sued the company, alleging that more than 30% of the therapists listed in the company directory weren't actually available to patients.
"Kaiser's grossly inaccurate provider directories harm their own customers' personal health, as well as their pocketbooks, while unlawfully and unfairly enabling the company to shed more costly enrollees to the detriment of its market competitors," the city of San Diego said in the lawsuit.