New contract agreement brings pay raises, increased benefits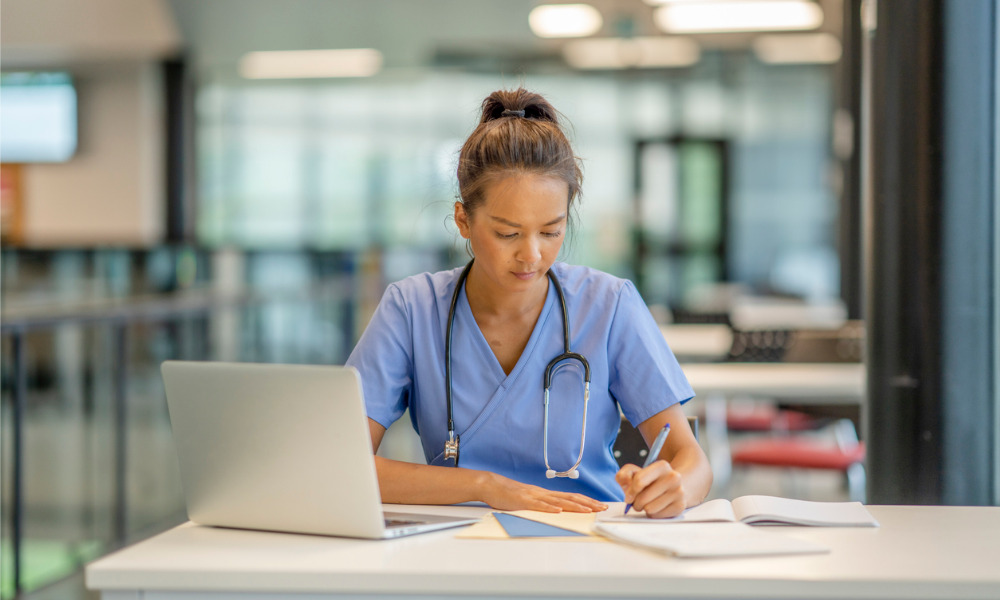 As historic inflation drives up the prices of everything and various tech firms announce layoffs seemingly every week, at least one segment of California workers is finally catching a break.
The California Association of Psychiatric Technicians, which represents 5,500 employees, has announced that most psychiatric technicians who work in state mental hospitals will receive raises totaling 10.5% over three years under a new contract.
After 28 days of bargaining with Gov. Gavin Newsom's administration, the union says a tentative agreement was reached on July 20. The agreement provides a 2.5% raise for all employees retroactive to July 1, as well as 4% raises in 2023 and 2024 to those who are at the top of their pay scales, The Sacramento Bee reported. Plus, the agreement provides $1,500 retention stipends for all union members.
Read more: 'People shouldn't have to look to their employers to receive basic human rights'
Additionally, the agreement includes mental health and wellness stipends of $600, which would be paid twice a year through 2024 to employees who have worked for at least six months, The Sacramento Bee reported. And for the first time, psychiatric technicians are eligible for longevity pay, which includes a 2% pay bump at 17 years of employment and more for additional years, up to 5% at 25 years.
The agreement also provides monthly stipends for psychiatric technicians who work at the four state mental hospitals with the highest vacancy rates (from 17% to 22%): Atascadero, Coalinga, Metropolitan and Napa. Workers at the former will receive $400 extra per month while workers at the rest will receive $200 extra, The Sacramento Bee reported.
"I'm proud of our members throughout the state and their continued hard work," union president Eric Soto said in a press release. "I'm also extremely honored to be a member of this bargaining team who showed up day in and day out to fight for our members."
This is the second contract agreement a state employee union has struck with the Newsom administration this year. The first one covered about 1,000 state HVAC workers. However, the state mental hospital workers' tentative agreement must still be approved by union members and the Legislature.
Earlier this week, Hilton San Diego Bayfront hotel workers, who had been without a contract since November, went on strike ahead of San Diego Comic-Con. The protest lasted only a few hours until hotel management presented an agreement to Unite Here Local 30, which the union was pleased with. The union represents more than 6,000 workers in the hotel, airport, gaming and food service industries in San Diego.
A similar situation happened ahead of the MLB All-Star Game on Tuesday. The union representing concession workers at Dodger Stadium last week threatened to strike, but fortunately, it returned to the bargaining table with the company that employs those workers.
The workers sought "a fair new union contract," according to a statement from Unite Here spokeswoman Maria Hernandez. Though Hernandez said she couldn't give any specific demands, she said the COVID-19 pandemic had put a stark light on the housing and health care disparities that workers face.
"They are the backbone of our tourism and sports industry, yet many struggle to stay housed and to make ends meet," said Susan Minato, co-president of Unite Here Local 11. "They often live with economic uncertainty because the quality of jobs vary stadium to stadium. No worker should have to continue living like this."