Coffee giant claims officials acted inappropriately during an election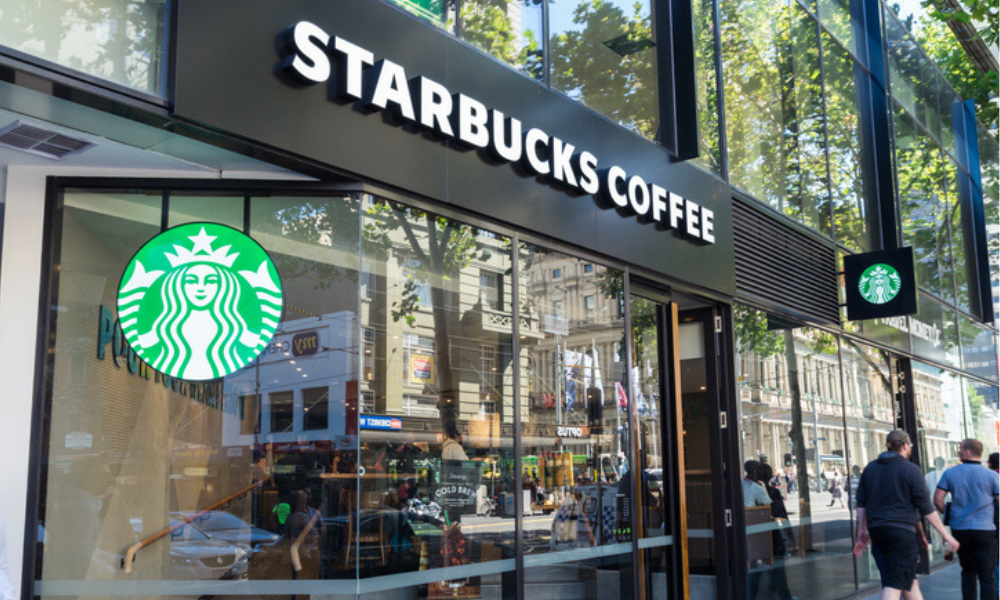 Starbucks is asking the federal labor board to suspend all mail-in ballot union elections nationwide.
This is because labor board's officials, Starbucks claimed, acted inappropriately during an election in the Kansas City area, the Seattle-based employer wrote in a letter to the chairman and general counsel of the National Labor Relations Board on Monday, reported CNBC. The coffee giant cited email correspondence that allegedly occurred between union representatives and labor board officials, which it claimed to have learned from a whistleblower.
The company claimed that NLRB officials coordinated with union agents to arrange for in-person voting at the labor board's offices during mail-in ballot elections. Starbucks Workers United was also given confidential, real-time information about specific vote counts so the union could target employees who had not voted yet, according to the employer.
NLRB officials and the union also coordinated to cover up the activity, according to the employer.
Read more: Amazon workers walk out at California hub
The company also alleges that Workers United agents were given confidential, real-time information about specific vote counts so the union could target employees who hadn't voted yet. NLRB officials and Workers United then allegedly coordinated to cover up this activity, the company said.
Starbucks also claimed that similar behavior has occurred in elections in Seattle and Buffalo, New York.
"Until a thorough investigation is conducted it's anyone's guess how many elections in how many other regions have been similarly infected," the company said in the letter.
However, the NLRB said that it doesn't comment on open cases, and that it has well-established processes for raising challenges regarding the handling of election matters and unfair labor practice cases.
"Those challenges should be raised in filings specific to the particular matters in question," NLRB spokeswoman Kayla Blado told CNBC.
For Starbucks Workers United, this is just another union-busting maneuver from the employer.
"Ultimately, this is Starbucks' latest attempt to manipulate the legal process for their own means and prevent workers from exercising their fundamental right to organize," the union told CNBC.
Last month, Starbucks faced a complaint that claims the company is threatening workers against unionizing, saying it could jeopardize gender-affirming health coverage for transgender employees. In April, the NLRB called on Starbucks to reinstate three workers at its Phoenix location with their usual schedules and accommodations, saying they were "victims of unfair labor practices."
Meanwhile, Starbucks workers in Lakewood in southern California formed a picket line in front of the store off Candlewood Street Monday morning over what they claim to be unfair labor practices. Their primary concern is that the company announced benefit improvements such as pay raises, sick time accrual, and mental health days, but only implemented them at stores that had not yet unionized.
"We knew we were going to get them eventually, but we also knew Starbucks was going to go as far as they could with it and try to hold it over our head," said Tyler Keeling, a barista and Starbucks Workers United organizer, in a Newsbreak report. "They're trying to punish stores for unionizing... they're trying to pretend we don't exist."
These improved benefits have kicked in at Starbucks cafes around the United States, and the workers' union wants the company to extend the same benefits to unionized stores without going through the bargaining process. Starbucks announced these improved benefits in May. However, the enhanced benefits will not be offered to workers at unionized stores because it needs to go through bargaining to make such changes, according to the company.
Employees at the Barstow location are also expected to strike, as union organizers claimed that the company has interfered with their right to say the word "union," according to the report.
More than 220 Starbucks cafes in the U.S. have voted to unionize, with 34 additional elections ordered or are in progress. Seven more stores are waiting to schedule elections, according to an NLRB tally.