Protest comes one day before Comic-Con 2022 begins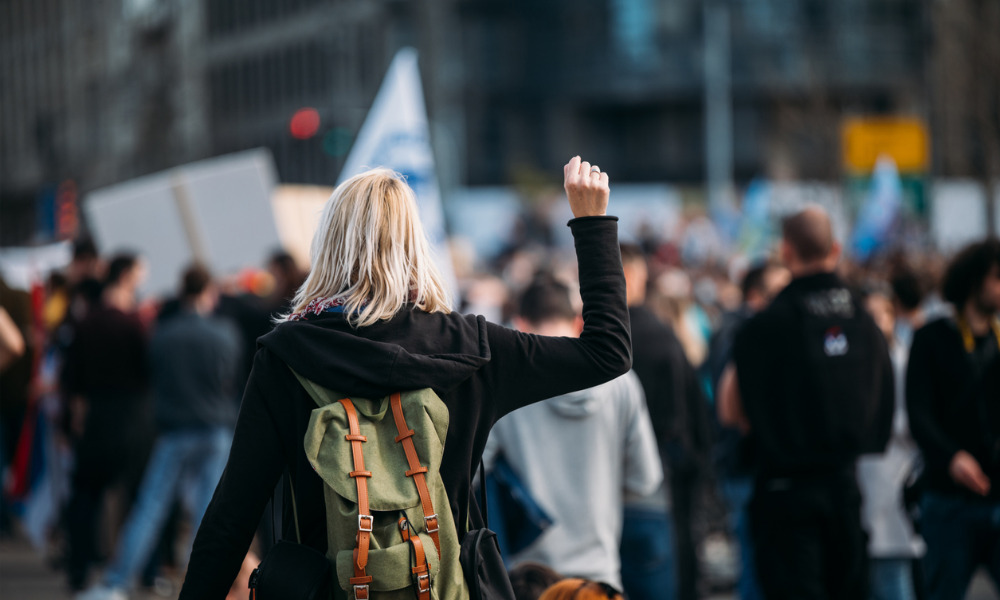 One day before superheroes and pop culture characters descend upon the San Diego Convention Center, 600 hotel workers are outside picketing.
Hilton San Diego Bayfront hotel workers, who have been without a contract since November, went on strike early Wednesday, according to Unite Here Local 30. The union represents more than 6,000 workers in the hotel, airport, gaming and food service industries in San Diego.
Read more: Gap VP of HR: 'If we've been bickering about the wage, let's fix that'
The union announced its decision on Twitter after bargaining talks failed and an agreement couldn't reached. Last Friday, the union's members voted to authorize its leadership to call a strike if necessary. The hotel is located next to the convention center, which hosts San Diego Comic-Con 2022 this week.
"We have been negotiating for months," Rick Bates, director of policy for the union, told The San Diego Union-Tribune. "We are demanding $4.00 (hourly) increases (over two years) and the company offered $2.50 and no stay-over cleaning. We can't allow room attendants to continue suffering in a billion-dollar industry."
The union said it was seeking a $6-per-hour raise that would phase in over two years. However, while negotiating on Tuesday, workers came down to $4 over two years, but the hotel responded with $2.50 over 18 months. Furthermore, the hotel insists on continuing its COVID-19 pandemic policy of not having housekeepers clean rooms daily.
Although the union sought to continue negotiations throughout the night, the talks came to a screeching halt after the hotel's negotiator left at 10 p.m., CBS 8 reported. The union said workers have been negotiating for a wage increase and other benefits, but management had offered only a 50 cent raise as of this week.
It's on. @HiltonBayfront #HiltonStrike2022 pic.twitter.com/WecfbpEiz4

— UNITE HERE Local 30 (@UNITEHERE30) July 20, 2022
"Hilton San Diego Bayfront is currently in negotiations with UNITE HERE Local 30, which represents some of our Team Members, for a new collective bargaining agreement," a Hilton spokesperson told CBS 8. "We're continuing to welcome guests and have contingency plans in place to ensure operations run as smoothly as possible. We'e confident that the hotel and the union will reach a fair agreement that is beneficial to both our valued Team Members and to our hotel."
"We value essential workers, and we have to show we value them right now, and the way to do that is to pass a fair contract with good wages and good benefits," San Diego Mayor Todd Gloria said during a union rally in support of the hotel workers last week.
A similar situation almost happened at the MLB All-Star Game on Tuesday. The union representing concession workers at Dodger Stadium last week threatened to strike, but fortunately, it returned to the bargaining table with the company that employs those workers.
The workers sought "a fair new union contract," according to a statement from Unite Here spokeswoman Maria Hernandez. Though Hernandez said she couldn't give any specific demands, she said the pandemic had put a stark light on the housing and health care disparities that workers face.
"They are the backbone of our tourism and sports industry, yet many struggle to stay housed and to make ends meet," said Susan Minato, co-president of Unite Here Local 11. "They often live with economic uncertainty because the quality of jobs vary stadium to stadium. No worker should have to continue living like this."