Clothing retailer's HR head discusses hybrid work, employee appreciation, leadership and talent uprising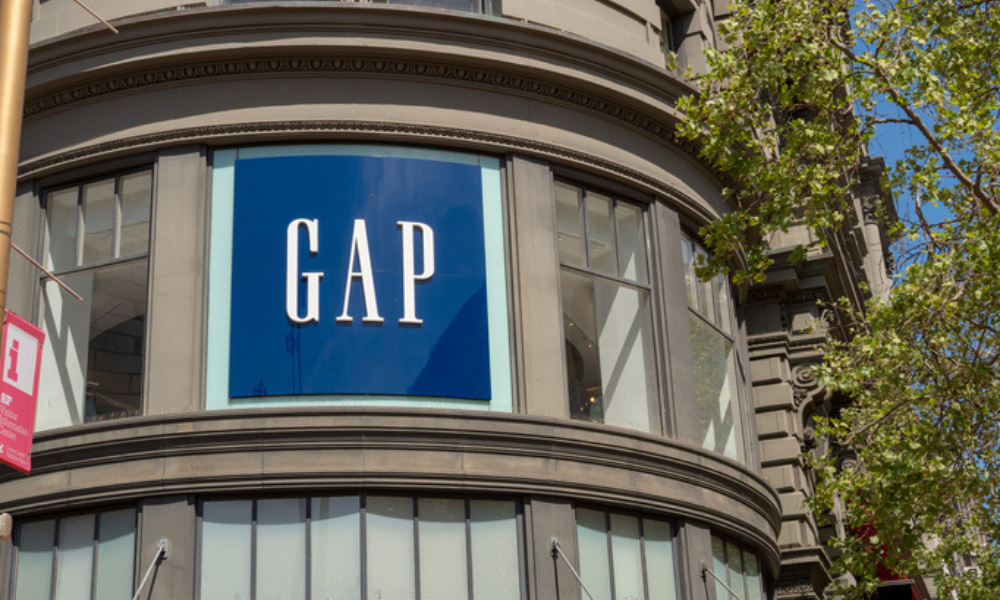 Gap Inc., the internationally recognized clothing and accessories retailer, didn't rush to decide whether employees would return to its San Francisco-based headquarters. Instead, the parent company of Gap, Old Navy, Banana Republic and Athleta brands carefully evaluated the business landscape before implementing a hybrid work policy.
Anthony Cobb, vice president of HR and head of strategic initiatives and organizational effectiveness at Gap Inc., is happy that his employer has granted its workforce such freedom and autonomy.
"We're not going to mandate across the company what one team does," Cobb told a packed audience of HR professionals during a panel at the Workhuman Live conference in Atlanta. "We're putting the people leader and team at the center of that decision. For instance, my team is all over the country, so I told them 'I just want to see you every three to four weeks.' We'll figure out how to make those moments meaningful. I don't feel it's necessary for me to see them every day."
Returning to the office has been a hot topic all year long, as many companies (including California heavyweights Google and Apple) have requested their employees come back now that the COVID-19 pandemic seems to be in the rearview. While hybrid models of in-office for a couple days a week seem to be the future of work, Tesla CEO Elon Musk has caused a stir by turning back the clock to 2019 and ordering his employees back to the office full time.
It's not a popular edict. Nearly two thirds (64%) of the workforce would consider looking for a new job if they were required to return to the office full time, according to recent data from ADP Research Institute. In fact, younger employees (18-24) are the most reluctant (71%) to return to the workplace full time.
Of course, companies can't afford to risk losing any more talent during the Great Resignation. About 4.3 million Americans quit their job in May, down slightly from April, March and February, according to the U.S. Bureau of Labor Statistics. That means more than 70 million Americans have left their employer over the past year. Prompted by the pandemic to re-evaluate their priorities in life, employees have been leaving their positions for greener pastures, demanding higher salaries, better working conditions, improved work-life balance and more opportunities to advance their career.
We're in the midst of a talent uprising, in which employees' expectations and aspirations have drastically changed.
"It's disrupted our traditional thinking," Cobb said. "As a result, we've lost our emphasis on structure. What I've set out to do is likely to change, so I have to communicate twice as fast. The organic nature of being responsive means objectives are likely to change. We're making sure we're really clear about the flow of work, who's doing it and specifically, where are the accountabilities. We want people to be clear on what the expectations are and the decisions they get to make."
Cobb discussed a greater emphasis on Gap's retail workers, especially those who came to the stores to perform their job right after the lockdown ended. He recognized their commitment and appreciated their willingness to come in, put inventory out and do the best they could to engage customers. "Let's not continue to have those be thankless jobs," Cobb said.
"If we've been bickering about the wage, let's fix that. I'm not saying it's easy to flip the switch in a day, but we have to be that much more intentional with essential workers. If we have general managers acting as though they're still barking orders, we have to clean house because that can't be the way to continue forward if we want people to feel this is work that we acknowledge as highly valuable," Cobb said.
At the height of the pandemic, essential or frontline workers were praised as America's heroes, rewarded by their employers with bonuses and gifts and thanked by customers with messages and donations.
Two years later, frontline workers (which make up 80% of the global workforce) feel forgotten.
Workplace, a collaborative software tool developed by Menlo Park, CA-based Meta, has studied this growing trend via Deskless not Voiceless, an integrated campaign that explores the frustrations felt by frontline employees caused by a disparity of experiences between them and a company's headquarters. Recent research has found this segment of the workforce feels disconnected and deprioritized from organizations. In fact, almost half (45%) planned to switch jobs in 2022 and onward to leave the frontline altogether.