HR leaders weigh in on the Coinbase debacle and share their own troubling stories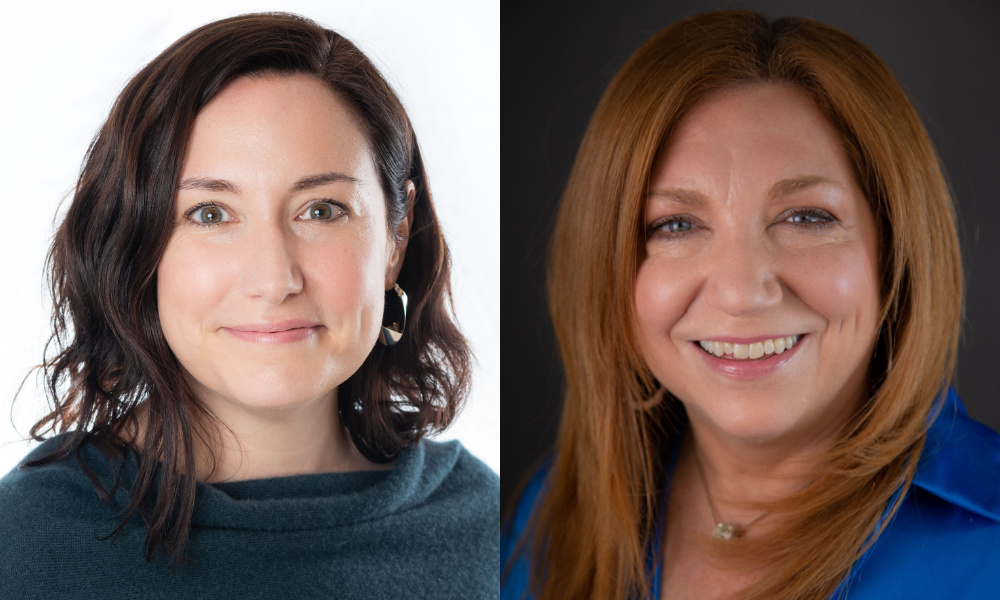 San Francisco-founded Coinbase riled up job candidates across every industry earlier this month by rescinding accepted employment offers.
Rubbing salt in the wound, the cryptocurrency firm had previously informed new hires their positions were safe despite a hiring freeze. But then, two weeks later, the company's chief people officer L.J Brock announced the policy reversal on the company website. "This isn't a decision we make lightly, but is necessary to ensure we are only growing in the highest-priority areas," Brock said.
Coinbase's abrupt 180 has left some prospective employees stuck in limbo, especially those whose previous employers won't bring them back. At least two individuals set to be hired by Coinbase say they may lose their OPT (Optional Practical Training) Visa due to the rescinded offer, The Verge reported.
Coinbase sent a welcome email to new hires 2 weeks ago promising that they won't rescind offers (1st image).

Yesterday, they sent the rescind emails (2nd image) leaving candidates in frustration.

We have a referral thread going on to help those who were impacted 👇 pic.twitter.com/lIQe0ph4rk

— Blind (@TeamBlind) June 3, 2022
"When leaders are moving fast, it's easy to make a mistake, particularly when it's the first time you are handling a difficult situation," Amy Spurling, founder and CEO of Boston-based HR tech firm Compt, told HRD. "I'm sure Coinbase thought it was being transparent with people. In my opinion and I'm guessing theirs now (hindsight is 20/20), it would have been better to reach out to candidates prior to making a public announcement."
To help offset the financial impact of the decision, Coinbase will be offering severance payments of either one- or two-months' salary. Additionally, the company is establishing a talent hub to allow new hires with rescinded offers to opt-in to receive additional support services, including job placement support, resume review, interview coaching and access to industry connections.
Burning a bridge is never advised, so Coinbase is to be commended for offering various resources and support to disregarded candidates, argues LynnAnn Brewer, director of HR research and advisory at McLean & Company, an HR consultancy headquartered in Canada with an office in Las Vegas.
"Coinbase did the best it could given the situation," Brewer told HRD. "It was helpful that they offered to connect the talent with other organizations, although people will still be rightfully disappointed and upset. Unfortunately, there is no straightforward approach to a hiring freeze and the decisions that go with it."
Read more: Should HR try to dissuade an employee after giving two weeks' notice?
Both Brewer and Spurling have been in similar situations, in which they've been tasked with rescinding job offers. In Brewer's case, the company didn't hesitate. The recruiter immediately contacted the candidate by phone when the organization discovered it couldn't proceed with the offer.
"It wasn't easy to notify the candidate about the news, but the recruiter explained the organization's decision and apologized," Brewer says. "Then, they listened to the candidate's disappointment and feedback, offered suggestions and resources and apologized again, taking ownership of the situation."
It's a terrible ordeal that neither the candidate nor the HR professional wants to find themselves in. Oftentimes the rescinded offer has nothing to do with the new hire – the market may have forced the company to readjust its budget, as in the case of Coinbase and the crypto market.
"The times I've had to do this I've approached the situations with great humility, giving people the space to be angry and sad," Ann Piccirillo, senior vice president of people operations at New York City-based outsourcing firm JDA TSG, told HRD. "After delivering the message, I listened more than I talked. After I spoke with employees and candidates whose offers were rescinded, I put a great deal of energy into working with our talent acquisition team to keep candidates engaged so that when the market turned and the freeze ended, we could reach out to them and honor their offers where we could."
Spurling has plenty of empathy for her fellow HR leaders. After enduring the COVID-19 pandemic for the past two years, now they're being tasked with managing a pending recession. That could fuel more hiring freezes, layoffs and rescinded offers.
"My first piece of advice is to please pause, breathe and know that without you, organizations wouldn't get through this," Spurling says. "You're so critical and important but also human, and you need to take care of yourself. The second piece of advice (primarily for organizations, not specifically HR teams) is to also have a lot of empathy for employees and candidates. Yes, you have to run a business and sometimes you have to make very hard decisions, but there are ramifications for people on the other side of those decisions."
"Try to be as transparent as possible with teams through this process," Spurling adds, "and recognize that there will be blowback from employees and candidates because people are scared right now. Try not to take it personally."