HR pros, business leaders weigh in on the turmoil since Elon Musk's takeover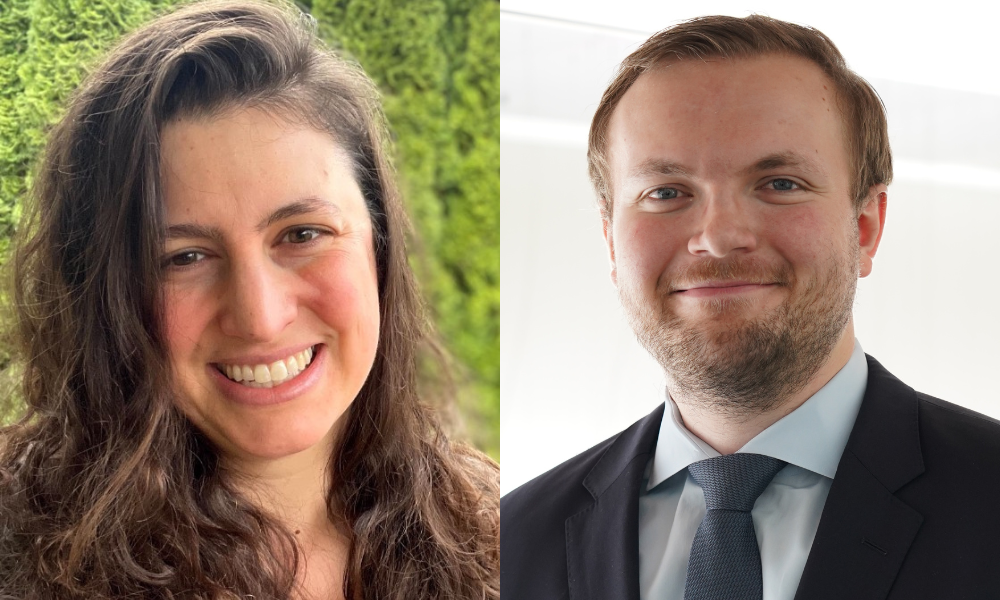 It's been a tumultuous nine months since Elon Musk began his courtship and eventual acquisition of Twitter.
Let's recap: The Tesla and SpaceX CEO bought the San Francisco-based company for $44 billion in April, then tried to renege on the deal, triggering a lawsuit from the social media giant. Meanwhile, more than 7,000 employees were stuck in limbo, like drafts waiting to be sent.
In May, then-Twitter CEO Parag Agrawal informed employees that Kayvon Beykpour, head of Twitter's consumer division, and revenue product lead Bruce Falck were leaving the company, Reuters reported. Agrawal also said that the company would pause most hiring and review all existing job offers to determine whether any "should be pulled back."
Musk, the world's richest person according to Forbes, finally addressed Twitter's workforce in June regarding potential layoffs. "It depends. The company does need to get healthy. Right now, the costs exceed the revenue," Musk said, according to CNBC. "Anyone who is a signification contributor has nothing to worry about."
His tone became much more decisive by October, telling prospective investors in his purchase that he planned to cut nearly 75% of Twitter's workforce, The Washington Post reported. Officially taking over on Oct. 27, the "Chief Twit" wasted no time cleaning house of previous leadership, firing Agrawal, CFO Ned Segal and Vijaya Gadde, chief of legal affairs and policy.
Regarding Twitter's reduction in force, unfortunately there is no choice when the company is losing over $4M/day.

Everyone exited was offered 3 months of severance, which is 50% more than legally required.

— Elon Musk (@elonmusk) November 4, 2022
Employees' fears came true during the first week of November, as roughly half of the workforce had been let go, The New York Times reported. That prompted several employees to sue Twitter for not complying with the Worker Adjustment and Retraining Notification (WARN) Act, a federal law requiring a 60-day notice for mass layoffs at businesses with 100 or more employees unless they are caused by natural disasters or "business circumstances that were not reasonably foreseeable."
Undeterred, Musk proceeded to fire a few engineers, some of whom were critical on an internal Slack channel and even publicly on Twitter, NBC News reported. Finally, Musk issued an ultimatum to remaining employees to commit to "long hours at high intensity" or leave with three months' worth of severance, CNBC reported.
Unsurprisingly, Dalana Brand and Kathleen Pacini – chief people and diversity officer and vice president of global talent management and HR business partner teams, respectively – have both resigned from Twitter.
Twitter's been my home for 9.5 years and we built a culture that changed the industry - the people team has always been the heartbeat behind this. i'm beyond proud of the team we built and how we always kept our people first pic.twitter.com/TVNyp3eihw

— Kathleen Pacini (@KCPacini) November 11, 2022
Now that we're all caught up, HRD America has just one question: If you were Twitter's HR leader (if the department still exists), how would you handle all this?
"This entire situation is a complete nightmare," Kim Rohrer, head of employee experience at HR tech firm Oyster, told HRD. "I'm so angry for the folks who have unfairly or illegally been laid off. I'm not an employment attorney, but I've been working in HR long enough to sense the wrongful termination and blatant discrimination that is happening. And I've been a human being long enough to know that such a cold, callous approach to treating employees is just plain wrong."
"It's heartless," adds Em Rodriguez, vice president of careers at Cyberbacker, an Ogden, UT-based business consultancy. "First, I would meet with leadership to highlight what the company is actually heading toward. Then, if the skillset of some employees doesn't match with what the company is pushing toward, I'd look for other opportunities for them. It's hard to find great talent these days, especially the cream-of-the-crop candidates."
"If I were the head of HR at Twitter, I would probably quit," says Stan Kimer, president of Total Engagement Consulting by Kimer and vice president of training at the National Diversity Council. Kimer spent more than 30 years at IBM, retiring as director of sales operations.
"I would find it very difficult to work for a leader who is arrogant, thinks they know everything and doesn't listen to his people," Kimer told HRD. "But if I was going to stay and Elon Musk was going to listen, he would need to be counseled that he must treat employees with respect and value them to stop the very public criticism."
Is Musk truly trying to improve Twitter or is his goal to ultimately dismantle it? That's the burning question from Amy Jenkins, director of client strategy for HR tech firm theEMPLOYEEapp.
"If the goal is to rebuild, then I would ask him to hand over the communication reins to his experts to outline the strategy," Jenkins told HRD. "I'd also work with leadership to identify employee retention goals overall and per department, so a plan can be enacted to ensure employees being let go are communicated with respectfully and those being asked to stay have a full understanding of what the future will look like."
"Threats and ultimatums aren't successful strategies," adds Jenkins, who previously served as internal communications manager at Chipotle. "If anything, that may engage employees who have ill intent. It's important for leaders to understand that even the most dedicated employees will only continue to work if they believe in the cause they're working toward. That belief and sense of belonging will be the only reasons people are willing to dedicate extra time, too."
Of course, Twitter is just one of many companies, especially in California, reducing headcount ahead of an anticipated recession. Some tech firms have disclosed their severance packages, such as San Francisco-based Twilio (at least 12 weeks of pay, full value of next stock vest) and San Francisco-based Patreon (at least three months' pay, COBRA coverage, mental health benefits, to name a few).
Patreon has also contracted with outplacement services to provide laid off employees with curated job matching, resume writing and cover letter writing services "for as long as it takes you to find your next job."
"Severance is a great benefit, but it does eventually run out," says Ryan Miller, director of client success at Employment Boost, a division of JMJ Phillip, a Troy, MI-based executive search firm.
"A long-term benefit that can actually set an employee up for the rest of their career is an outplacement service. Even though these employees are coming from one of the biggest names in tech, hiring is starting to slow down, specifically in tech. Having these services is a big benefit because the market is becoming increasingly competitive," Miller told HRD.
Ultimately, Rohrer says, this madness was likely out of HR's hands.
"In this case, I would bet that Twitter's HR leadership wasn't consulted or asked to give any opinion about whether this was the right idea," Rohrer says. "If it had been me and my employees were worried about an incoming leader who had said they'd cut half our team, I would've let current employees know that a time of transition like this is uncertain, and that the decision about which roles to keep would likely not be in my control, but that I would do everything in my power to ensure that layoffs would be determined as fairly and generously as possible."