'Whatever decision you make, thank you for your efforts to make Twitter successful'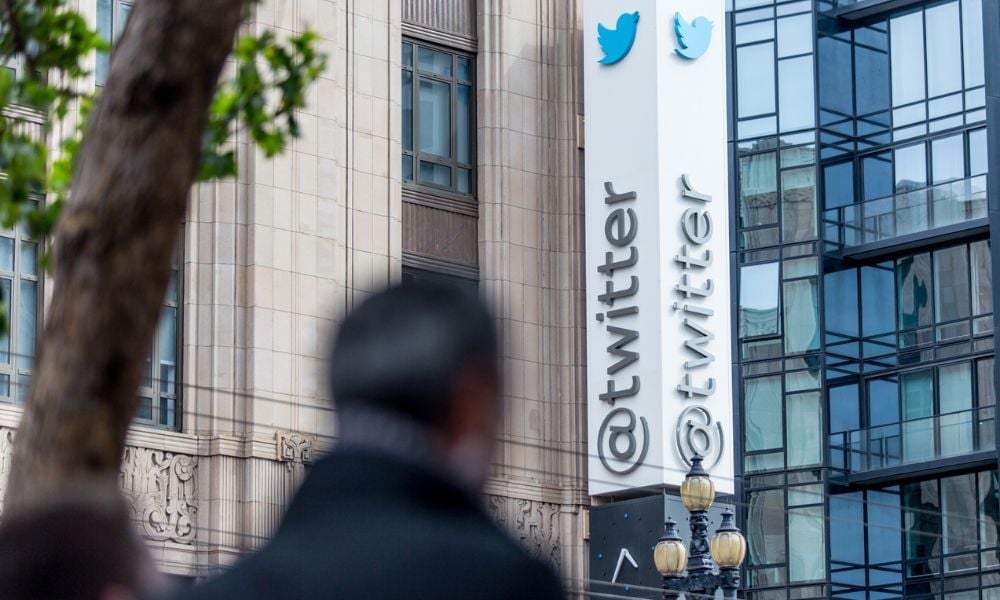 After waking up this morning and checking their emails, Twitter employees are asking themselves, "Should I stay or should I go?"
Twitter CEO and sole director Elon Musk sent a companywide email around 12 a.m. PST giving the social media giant's workforce an ultimatum: commit to "long hours" or leave the San Francisco-based company.
"Going forward, to build a breakthrough Twitter 2.0 and succeed in an increasingly competitive world, we will need to be extremely hardcore," Musk wrote in an email shared with CNBC. "This will mean working long hours at high intensity. Only exceptional performance will constitute a passing grade."
"If you are sure that you want to be part of the new Twitter, please click yes on the link below," Musk continued. "Anyone who has not done so by 5pm ET tomorrow (Thursday) will receive three months of severance. Whatever decision you make, thank you for your efforts to make Twitter successful."
Earlier this week, Musk fired several Twitter engineers, some of whom criticized the company and its new leadership on an internal Slack channel and even on the social media platform, NBC News reported.
I have spent ~6yrs working on Twitter for Android and can say this is wrong. https://t.co/sh30ZxpD0N

— Eric Frohnhoefer @ 🏡 (@EricFrohnhoefer) November 13, 2022
Guess it is official now. pic.twitter.com/5SRwotyD8J

— Eric Frohnhoefer @ 🏡 (@EricFrohnhoefer) November 14, 2022
That comes on the heels of Musk laying off half of the company's workforce within a day's notice. Roughly 3,700 employees were to be laid off, Bloomberg reported. Musk, who officially took over Twitter on Oct. 27, previously told prospective investors that he plans to cut nearly 75% of Twitter's 7,500 workers, The Washington Post reported.
However, five Twitter employees have sued the company for not complying with the Worker Adjustment and Retraining Notification (WARN) Act, a federal law requiring a 60-day notice for mass layoffs at businesses with 100 or more employees unless they are caused by natural disasters or "business circumstances that were not reasonably foreseeable." Under the law, the term "mass layoff" can be defined by loss of employment for at least 33% of the workforce, which seems to apply in this case.
Currently, there are too many variables to determine whether Twitter has actually violated the WARN Act, according to Rafael Nendel-Flores, a California-based labor and employment lawyer at international law firm Clark Hill.
"If an employer fires you today without notice, but continues your benefits and continues to pay you for 60 days, any other remedies you'd have under the statute would be taken care of," Nendel-Flores told HRD. "I don't mean to be flippant, but it would almost be like 'no harm, no foul' because those employees wouldn't have any remedy to sue over."
Employees in New York who were laid off received an email from Twitter that said Nov. 4 was their last "working day" at the company, but that they would be paid through their separation date in February, NBC News reported.
Additionally, impacted employees are only entitled to WARN notice if they're terminated as part of a layoff. In the lawsuit, one of the plaintiffs says he was informed of his termination on Nov. 1. Meanwhile, three other plaintiffs were locked out of their Twitter accounts as of Nov. 3 with no formal notice of a layoff, which they claim is circumstantial evidence that they're about to be fired.
"The one plaintiff who was actually fired, it's possible he or she may be terminated for reasons unrelated to the layoff," Nendel-Flores says. "We don't know why they're being let go. It's possible you could be doing a layoff, but at the same time, firing an employee for sexual harassment or misconduct. What's interesting in the complaint is that it doesn't contain any factual allegations as to what that person was told as to why they were fired."