California employment lawyer weighs in on lawsuit over alleged WARN Act violation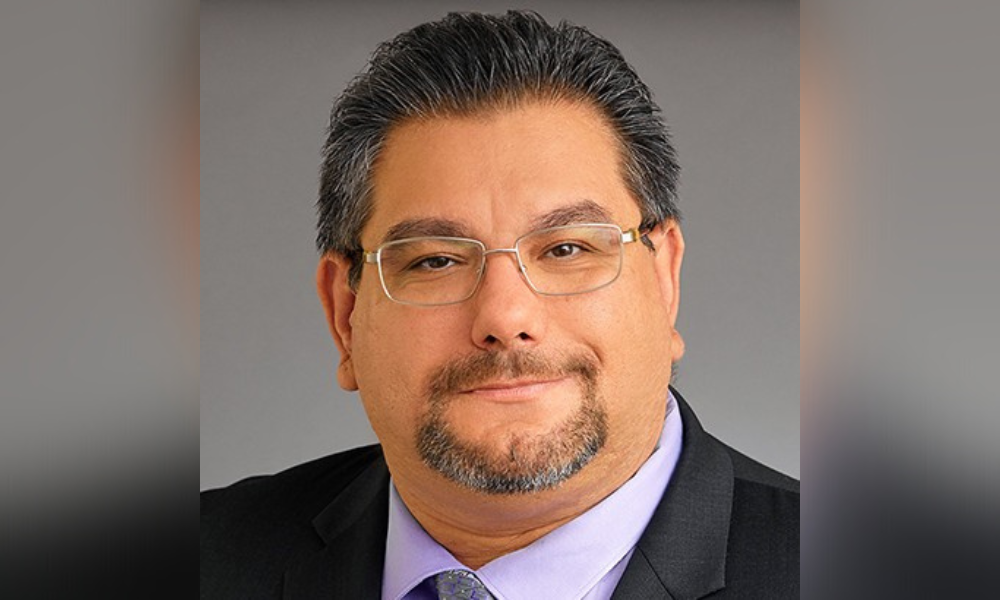 The power-hungry Elon Musk may have finally bit off more than the "Chief Twit" can chew.
Twitter is facing a class action lawsuit from former employees who claim they weren't given sufficient notice under federal law that they were being let go, Bloomberg reported.
In a company-wide memo issued on Thursday, which was shared by Business Insider, staff were informed that they would receive an email to their personal email accounts by 9 a.m. PST on Friday if they were being fired. For safety measures, offices were temporarily closed, and all badge access was suspended.
Before those emails arrived, though, many employees began tweeting that they had been terminated after discovering that they were no longer able to access their work email accounts or log into their company-issued laptops.
Read more: Elon Musk begins Twitter layoffs
Roughly 3,700 employees were to be laid off, Bloomberg reported. Musk, who officially took over the San Francisco-based company on Oct. 27, previously told prospective investors that he plans to cut nearly 75% of Twitter's 7,500 workers, The Washington Post reported.
However, five Twitter employees (as of Friday) have sued the company for not complying with the Worker Adjustment and Retraining Notification (WARN) Act, a federal law requiring a 60-day notice for mass layoffs at businesses with 100 or more employees unless they are caused by natural disasters or "business circumstances that were not reasonably foreseeable." Under the law, the term "mass layoff" can be defined by loss of employment for at least 33% of the workforce, which seems to apply in this case.
Hey Twitter employees getting laid off tomorrow! IMPORTANT INFO from a CA employment attorney (me):

CA's "WARN" law requires Twitter to give you 60 days notice of a massive layoff.

A layoff of 50+ employees within a 30 day period qualifies.

I know you didn't get that notice.

— Lisa Bloom (@LisaBloom) November 4, 2022
Currently, there are too many variables to determine whether Twitter has actually violated the WARN Act, according to Rafael Nendel-Flores, a California-based labor and employment lawyer at international law firm Clark Hill.
"If an employer fires you today without notice, but continues your benefits and continues to pay you for 60 days, any other remedies you'd have under the statute would be taken care of," Nendel-Flores told HRD. "I don't mean to be flippant, but it would almost be like 'no harm, no foul' because those employees wouldn't have any remedy to sue over."
Employees in New York who were laid off received an email from Twitter that said Friday was their last "working day," at the company but that they would be paid through their separation date in February, NBC News reported.
Additionally, impacted employees are only entitled to WARN notice if they're terminated as part of a layoff. In the lawsuit, one of the plaintiffs says he was informed of his termination on Tuesday. Meanwhile, three other plaintiffs have been locked out of their Twitter accounts as of Thursday with no formal notice of a layoff, which they claim is circumstantial evidence that they're about to be fired.
Read more: California toughens up on pay transparency with new law
"The one plaintiff who was actually fired, it's possible he or she may be terminated for reasons unrelated to the layoff," Nendel-Flores says. "We don't know why they're being let go. It's possible you could be doing a layoff, but at the same time, firing an employee for sexual harassment or misconduct. What's interesting in the complaint is that it doesn't contain any factual allegations as to what that person was told as to why they were fired."
Musk, also the CEO of Tesla and SpaceX, is no stranger to the WARN Act. In June, two former Tesla employees sued the company for abruptly laying off more than 500 workers at a Nevada factory as part of a national workforce reduction. In September, a federal magistrate judge ruled Tesla must notify factory workers who were laid off in the three months prior of a proposed class action accusing the electric carmaker of failing to give adequate notice, Reuters reported.
"We will now see if he is going to continue to thumb his nose at the laws of this country that protect employees," the plaintiffs' lawyer Shannon Liss-Riordan says of @ElonMusk. "It appears that he's repeating the same playbook of what he did at Tesla." https://t.co/lMoxDMGha9 https://t.co/E5jvqesqwG

— Josh Eidelson (@josheidelson) November 4, 2022
The judge also said that Tesla may have asked terminated workers to sign "misleading" separation agreements, granting them a severance package equivalent to one to weeks of base compensation in exchange for waiving their rights under the WARN Act. In October, Tesla's motion to compel arbitration was granted, Bloomberg Law reported.
The Twitter employees who filed suit are worried their former colleagues will face the same fate. "Plaintiffs here are reasonably concerned that, absent court intervention, Twitter will engage in similar behavior and seek releases from laid-off employees without informing them of their rights or the pendency of this case," the filing stated, according to Bloomberg.
"We don't know whether Twitter has arbitration agreements enforceable that would prevent class action litigation," Nendel-Flores says. "In the Tesla case, if they had offered severance agreements prior to the filing of the lawsuit, it probably would've been fine because you can ask employees to release WARN claims as part of a severance package. But once a class action lawsuit is filed, most courts now require you to disclose the existence of litigation if you're asking a potential class member to release claims alleged in the class action."
Read more: How HR should manage leadership transitions
Employers who violate the WARN Act are subject to a civil penalty of $500 maximum for each day of violation. The penalty may be avoided if the employer satisfies the liability to each aggrieved employee for an amount including back pay and benefits for the period of violation within three weeks after the layoff occurred, according to the U.S. Department of Labor.
Even before his $44 billion takeover was official, Musk addressed employee speculation regarding potential layoffs. "It depends. The company does need to get healthy. Right now, the costs exceed the revenue," Musk said in June, according to CNBC. He also argued there needs to be rationalization of headcount or else the company won't be able to grow. "Anyone who is a significant contributor has nothing to worry about," Musk said.
Musk wasted no time cleaning house of previous leadership, firing former CEO Parag Agrawal, former CFO Ned Segal and Vijaya Gadde, former chief of legal affairs and policy, immediately after taking over, Reuters reported. The entrepreneur, considered the richest person in the world according to Forbes, accused the trio of misleading him and Twitter investors over the number of fake accounts on the platform.