Roughly 1,500 employees will be laid off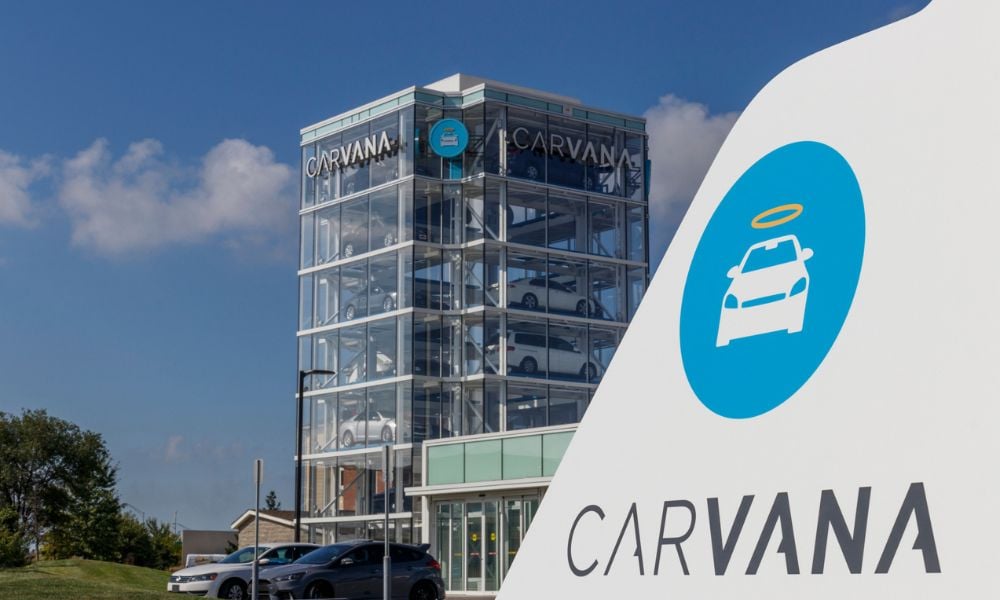 Carvana has joined the growing list of American employers reducing headcount ahead of an anticipated recession.
The Tempe, AZ-based company plans to lay off about 1,500 people (8% of its workforce), CNBC reported. In an internal email from Carvana CEO Ernie Garcia, economic headwinds were blamed for the job cuts. The company "failed to accurately predict how this would all play out and the impact it would have on our business," Garcia wrote in the message obtained by CNBC.
Employees in the corporate and technology departments will be primarily impacted, according to the email. "As you all know, we made a similar decision to this one in May," Garcia wrote. "It is fair to ask why this is happening again, and yet I am not sure I can answer it as clearly as you deserve."
Earlier this week, Amazon began its largest round of layoffs in the company's nearly 30-year history. The Seattle-based e-commerce juggernaut is planning to lay off approximately 10,000 employees, The New York Times reported. The layoffs, mainly targeting the retail division, devices organization and HR department, will represent 3% of the company's corporate employees and less than 1% of Amazon's global workforce.
Additionally, Amazon sent "voluntary severance" offers on Tuesday and Wednesday to some divisions, including HR and employee services, CNBC reported. Those who would choose to leave the company will get a "lump-sum" severance payment equal to three months of pay, plus one week of salary for every six months of tenure at the company, in exchange, according to the report.
They will also be given a weekly stipend for 12 weeks, which can be used to offset COBRA premiums, and their insurance will continue through the end of December, according to CNBC. Employees have until Nov. 29 to resign, and they have until Dec. 5 to withdraw their application if they change their mind. The company will inform employers next month if their resignation has been accepted, and their last day at work will be Dec. 23.
Amazon's decision comes on the heels of The Walt Disney Company implementing a hiring freeze and "some small staff reductions," as the entertainment and media conglomerate strives to move the Disney+ streaming service to profitability in the current economic climate.
CEO Bob Chapek made this announcement in a memo to Disney's leaders, reported Reuters.
"While certain macroeconomic factors are out of our control, meeting these goals requires all of us to continue doing our part to manage the things we can control - most notably, our costs," Chapek wrote in the memo, according to the report. The announcement came after Disney said it added 12.1 million Disney+ subscribers in the fourth quarter. The company expects Disney+ to be profitable by 2024, "assuming we do not see a meaningful shift in the economic climate."