But employers planning lower offers in next 4 months, finds Federal Reserve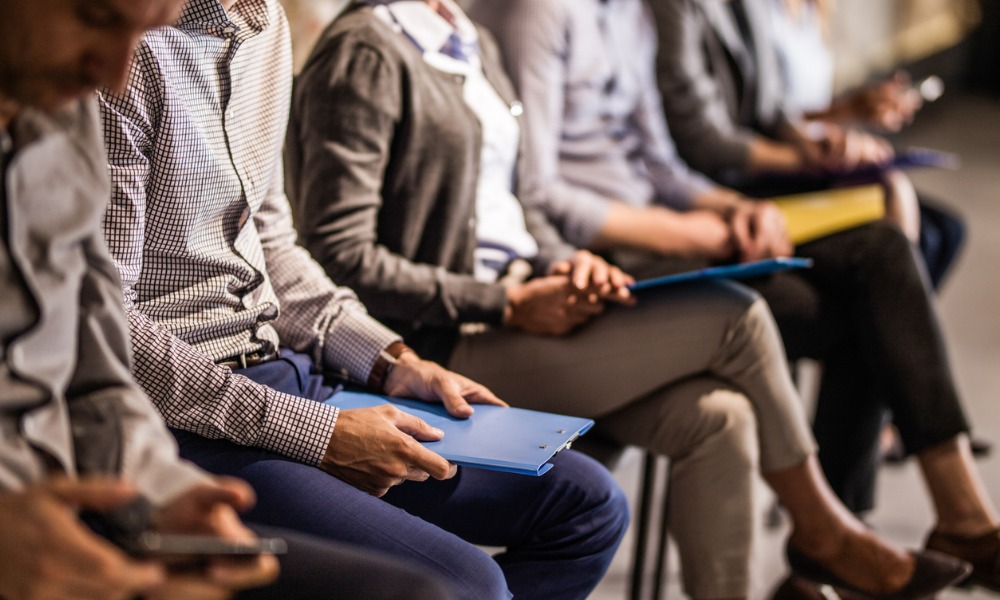 How much are workers expecting with their next job? Close to $76,000, at least, according to a recent report.
The lowest salary that respondents would be willing to accept for a new job – also known as the average reservation wage – rose to a new high of $75,811 per year as of March, noted the Federal Reserve Bank of New York's Center for Microeconomic Data.
That number is up from the $73,667 workers were asking for in November 2022, based on the survey of a rotating panel of roughly 1,300 household heads.
"The increase was driven by respondents above age 45 and those with at least a college degree," said the Federal Reserve Bank.
Meanwhile, those with a college degree now expect $97,270 annually to accept a new job, according to a report from Fox 5. Those with less than a college degree actually reduced their wage expectations since November by $160 to $59,683.
Workers United and Service Employees International Union-United Healthcare Workers West previously asked for wage increases for workers.
Not meeting desires
However, it seems employers are not offering what workers want.
Conditional on expecting an offer, the average expected annual salary of job offers in the next four months declined to $58,710 from a series high of $61,187 in November 2022, according to the Survey of Consumer Expectations (SCE) Labor Market Survey.
Workers received a full-time offer of $62,088 in the past four months, up from $59,834 in November 2022.
Among those who are currently employed, the expected likelihood of moving to a new employer and moving to unemployment in the next four months increased to 12.5% and 2.5%, respectively.
Nearly eight in 10 (78%) workers are actively trying to increase their income to stave off the inflation crisis, according to a previous report from Ceridian.
Supporting workers
Here are some ways HR can effectively support employee financial wellbeing in 2023, according to Edenred, a company that specializes in specific-purpose payment solutions for companies, employees and merchants:
Offer a financial wellbeing programme that focuses financial resilience, recovery from financial distress and employees' overall financial position.
Normalise talking about financial health.
Offer non-traditional benefits.
Offer employee benefits that meet employee needs, are inclusive and accessible.