National employer association previously opposed AB-257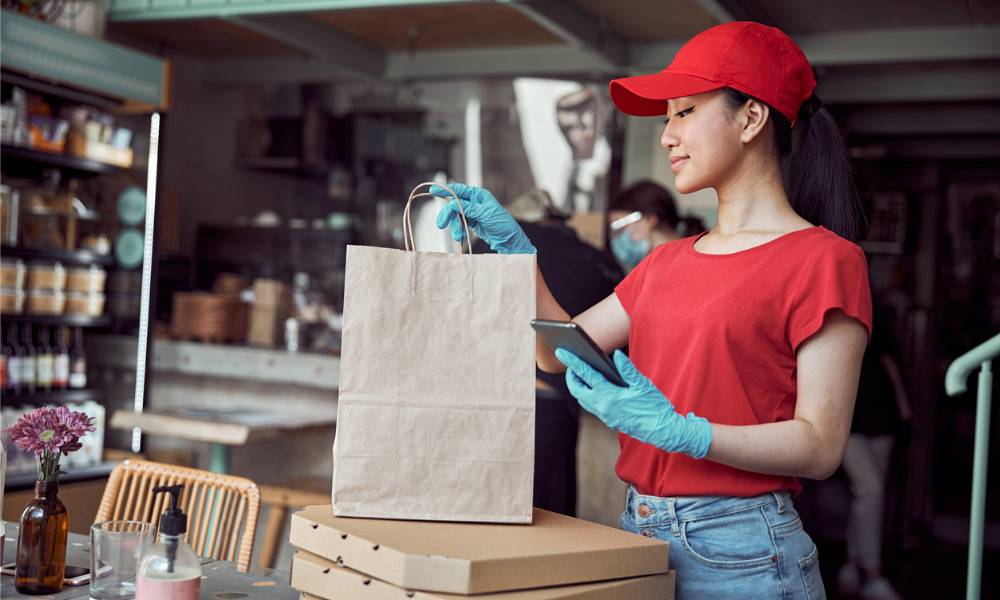 The 2024 election is still over a year away, but one workers' union is calling on Californians to vote to support the rights of food-service workers in the state.
"It's time for us to stand up to corporate power," said Tia Orr, executive director of California's Service Employees International Union (SEIU), in a Civil Eats report.
"We won't be deceived into believing something is hurtful to workers when it actually is beneficial to workers."
Orr is sounding off against claims that Assembly Bill 257 – the Fast Food Accountability and Standards Recovery Act (aka the "FAST Recovery Act") – will bring more harm than good.
The National Restaurant Association previously opposed the FAST Recovery Act, saying: "The bill only creates walls and hurdles for both restaurant owners and workers when there are strict regulations already in place." The higher wage mandate alone, said the group, could "raise costs for California quick service restaurants by $3 billion."
AB-257 was supposed to take effect in January. The legislation is supposed to enact specific workplace rules and standards for fast-food companies with 100 or more restaurant locations nationwide. It authorizes the creation of the Fast Food Council, comprised of representatives from labor and management to set minimum standards for wages, conditions related to health and safety, security in the workplace, the right to take time off from work for protected purposes and protection from discrimination and harassment.
However, a court blocked its implementation earlier this year.
In January, California Secretary of State Shirley Weber certified that the referendum seeking to overturn Assembly Bill 257 gathered sufficient valid voter signatures. As a result, California voters will now decide whether the act will go into effect. The issue will be on the ballot during the general election on Nov. 5, 2024.
Gaining momentum
But there have been several pieces of legislation passed seeking to provide better protections for workers, according to the Civil Eats report.
In February, Assembly member Chris Holden authored AB-1228 Fast food restaurant franchisors and franchisees: joint liability. The legislation would require that a fast food restaurant franchisor share with its fast food restaurant franchisee all civil legal responsibility and civil liability for the franchisee's violations of prescribed laws and orders or their implementing rules or regulations.
The legislation also faced opposition.
"This bill will destroy tens of thousands of local restaurants by eliminating the equity they have built over decades of franchise small business ownership," said Matthew Haller, International Franchise Association (IFA) president and CEO.
"The franchise business model has afforded millions of people the opportunity to pursue the American Dream, especially people of color, women, immigrants and other underrepresented communities. This bill will take away their independence and the livelihood they have dedicated to their business, their employees, and the people they serve – making them simply employees of their brand.
Another recent bill, authored by state senator Monique Limón, would change a current California law that requires fast-food workers to pay for a mandatory food-safety training, instead requiring employers to pay for the training and the workers' time for completing the training.
Previously, The New York Times reported that ServSafe – which provides an online class in food safety for $15 per worker – doubles as a fundraising arm of the NRA, which represents more than 500,000 restaurant businesses.
"I believe the power of the workers and the voice of the people is our competitive advantage," said Orr in the Civil Eats report. "I think workers are coming together in ways that we haven't seen in a while. I mean, you see the support for unions and workers growing day by day."