Company attributes decision to rising COVID shot rates as it loosens warehouse restrictions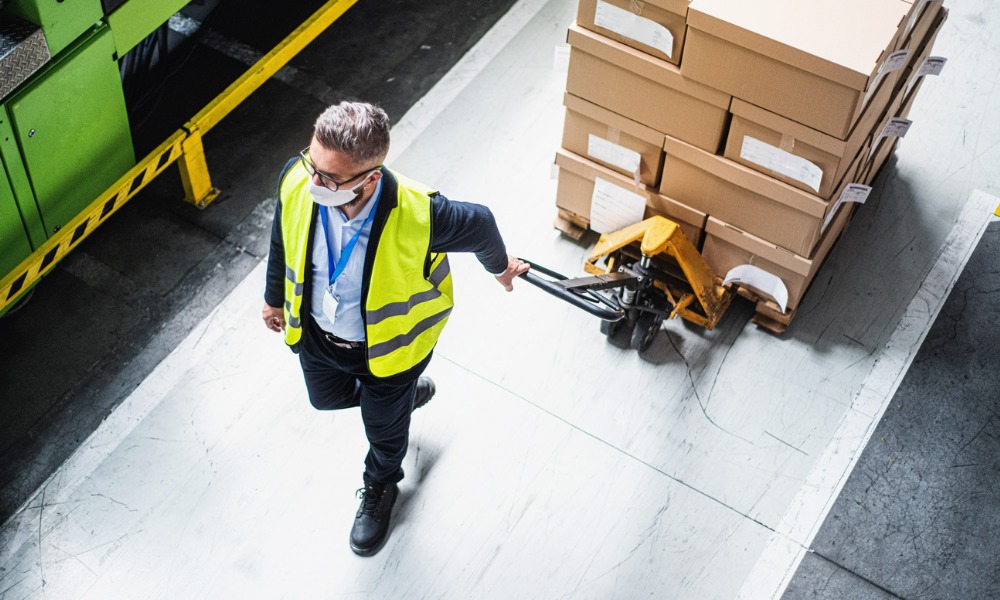 Amazon's fully vaccinated warehouse workers in the United States will no longer be required to wear face masks, according to a recent notice from the company.
The e-commerce giant is loosening its warehouse restrictions amid increasing vaccination rates and accessibility of the jabs across the US, CNBC reported.
The restriction's lifting takes effect on Tuesday, according to CNBC, which obtained the notice sent to Amazon workers on Friday. According to the memo, the mask requirement is out unless the state or local law mandates it.
Workers are fully vaccinated against COVID-19 two weeks after they received their second dose, according to Amazon. Employees are required to provide proof of vaccination in the company's internal portal.
Amazon reinstated its mask mandate in its warehouses back in August due to the spread of the highly contagious Delta variant, Reuters reported.
Read more: Amazon workers to receive backup childcare benefit
Last year, the company said that nearly 20,000 frontline workers across the US have contracted COVID-19. Various steps were taken by the e-commerce giant to prevent further outbreaks, such as facemask distribution, temperature checks, and extensive social distancing measures.
Andy Jassy, its chief executive officer, admitted that the company could have done better in helping employees avail paid sick leaves amid the pandemic.
Currently, the company is hiring thousands more seasonal workers ahead of the holiday shopping spree. New hires will receive a sign-on bonus that can reach up to $3,000 and will have the opportunity to work full time for Amazon.