However, the international coffee chain is still encouraging workers to get jabbed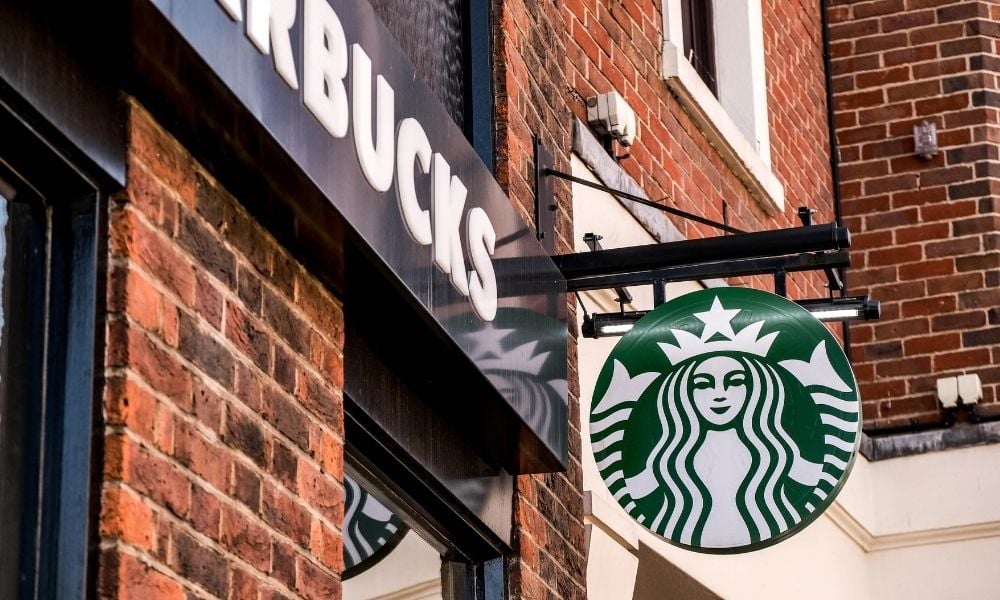 Starbucks has reversed its COVID-19 vaccination policy in response to the Supreme Court's decision to block President Joe Biden's vaccine mandate for private employers.
"We respect the court's ruling and will comply," said John Culver, Starbucks' chief operating officer, in a memo sent out to employees.
On Jan. 3, Starbucks said it would require all employees to be vaccinated by Feb. 9 or face a weekly COVID test requirement, citing the Biden administration's rules.
That mandate required workers at businesses with 100 or more employees be fully vaccinated against COVID-19 or submit to weekly coronavirus tests to confirm they don't have the virus. It also required unvaccinated workers to wear masks indoors at work. The mandate would have impacted more than 80 million workers.
At the time, Culver said it was the responsibility of Starbucks' leadership "to do whatever we can to help keep you safe and create the safest work environment possible." The Seattle-based coffee brand employs 228,000 people in the United States.
As expected, the company received mixed reactions regarding its decision on vaccination requirements.
"Definitely NOT going to Starbucks from here on out. Spineless," said Facebook user Beth OConnor, of Edgartown, MA. "Good for Starbucks. My Body, My Choice. You cant force people to get vaccines. Let them decide for themselves," said Facebook user Heather Metzler, who previously worked at Macy's.
Read more: Supreme Court blocks Biden vaccine mandate for private employers
Meanwhile, Starbucks is still encouraging employees to be vaccinated and get booster shots against COVID-19, according to the memo. Workers must also wear medical-grade surgical masks provided by the company, instead of cloth masks.
Starbucks required workers to reveal their vaccination status by Jan. 10. By Wednesday, 90% have reported and the "vast majority" are fully vaccinated, according to an ABC News report.
Recently, Apple expanded its vaccine mandate for retail and corporate staff to include booster shots amid the spread of the Omicron variant, according to The Verge.
The Supreme Court ruled on the mandate three days after the Occupational Safety and Health Administration's (OSHA) emergency measure went into effect. OSHA estimated that the emergency temporary standard (ETS) could save more than 6,500 lives and prevent over 250,000 hospitalizations in the six months that it would be in effect.
"OSHA has never before imposed such a mandate. Nor has Congress. Indeed, although Congress has enacted significant legislation addressing the COVID–19 pandemic, it has declined to enact any measure similar to what OSHA has promulgated here," the conservatives wrote in an unsigned opinion, The Associated Press reported.
"Acting outside of its competence and without legal basis, the Court displaces the judgments of the government officials given the responsibility to respond to workplace health emergencies," Justices Stephen Breyer, Elena Kagan and Sonia Sotomayor wrote in a joint dissent.
"The Supreme Court's decision on the ETS comes as a massive sigh of relief for businesses already saddled with the difficult task of addressing COVID-19 risks in the workplace," says Jackie Gessner, labor and employment attorney at Indianapolis-based Barnes & Thornburg LLP.