Chief Justice won't seek re-election in November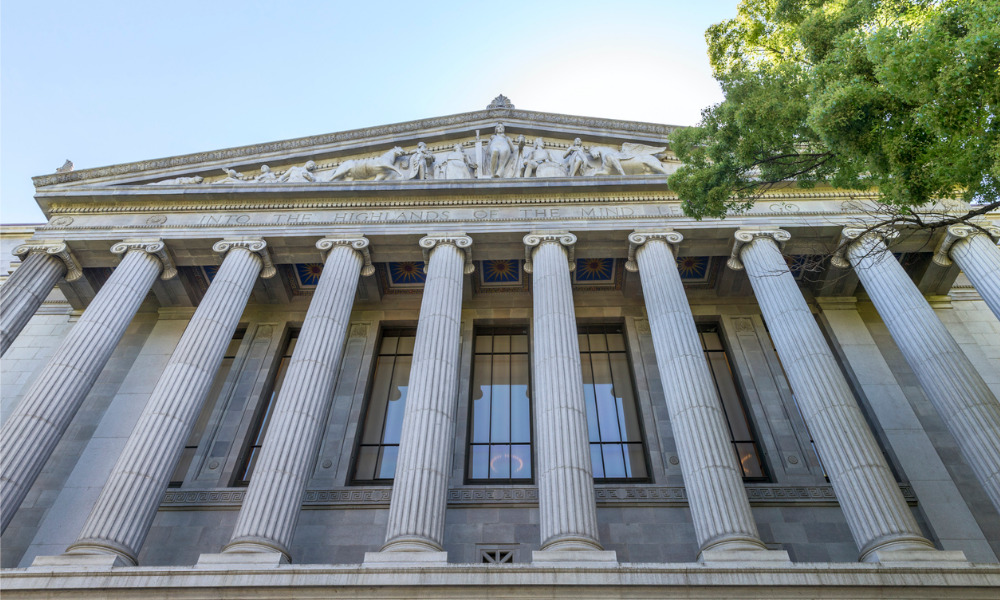 California Supreme Court Chief Justice Tani Cantil-Sakauye won't seek re-election in November.
"I have said before that I hold my office in trust until it is time for the next leaders to protect and expand access to justice —that time is now," Cantil-Sakauye, 62, said in a statement on Wednesday.
Her 12-year run will end when her term expires on Jan. 1, 2023, The Associated Press reported. That means California Gov. Gavin Newsom will have the opportunity to make his third appointment to the state's highest court.
Read more: What Supreme Court's PAGA ruling means for California employers
"Through his efforts, and those of recent governors, he will have a diverse pool of exceptionally well qualified jurists and legal professionals to choose from, and I believe the judiciary, the courts, and access to justice in California will be in good hands," Cantil-Sakauye said.
Cantil-Sakauye is the first Asian-Filipina American and the second woman to serve as the state's chief justice. She was sworn into office in January 2011 after she was nominated by former Gov. Arnold Schwarzenegger and elected in the November 2010 general election. Her judicial career has spanned 32 years, beginning with an appointment to the Sacramento Municipal Court by former Gov. George Deukmejian in 1997. She was quickly elevated to the Sacramento County Superior Court by former Gov. Pete Wilson.
Cantil-Sakauye is one of five justices on the seven-member court who could stand for re-election in November, unless they opt not to run and allow Newsom to appoint their replacements. Justices don't run against anyone – California voters simply vote "yes" or "no" on retaining them.
Aside from Cantil-Sakauye, the four associate judges who would have to stand for retention are Justice Patricia Guerrero, the first Latina to serve on the California Supreme Court; Justice Martin Jenkins, the first openly gay Black man to serve on the California Supreme Court; Justice Joshua Groban; and Justice Goodwin Liu.
Guerrero has yet to make an announcement, but the other three have told court officials they plan to seek retention, Caledonian Record reported.
HR leaders should pay attention to whoever Newsom nominates because the California Supreme Court plays a significant role in shaping employment law matters in the state.
Last month, the U.S. Supreme Court made a controversial ruling that limits the Private Attorneys General Act (PAGA), which allows California employees to sue their employers on behalf of the state. The decision overturned a 2014 California Supreme Court ruling that allowed PAGA to circumvent such agreements. In Iskanian v. CLS Transp. Los Angeles LLC, it was ruled that a worker's PAGA suit isn't subject to their arbitration agreement because they litigate as a proxy for the state, which can't be required to comply with an arbitration procedure it didn't sign on to, according to Law360.
The 2022 ruling stems from a case involving former Viking River Cruises Inc. sales representative Angie Moriana, who sued in 2018 on behalf of hundreds of workers over alleged violations of several provisions of California's wage-and-hour laws. Moriana waived her right to bring such a suit when she signed an agreement with the company, but avoided arbitration by bringing a claim under PAGA.
The case came before the Supreme Court after a California appellate panel in September 2020 said that the Iskanian rule prevented Viking River from pushing Moriana's PAGA claim into arbitration. The panel upheld a Los Angeles County trial judge's order that denied the company's motion to compel arbitration. The California Supreme Court denied Viking River's petition for review in December 2020.