Lawyer offers guidance on how to remain compliant and avoid hefty fines and citations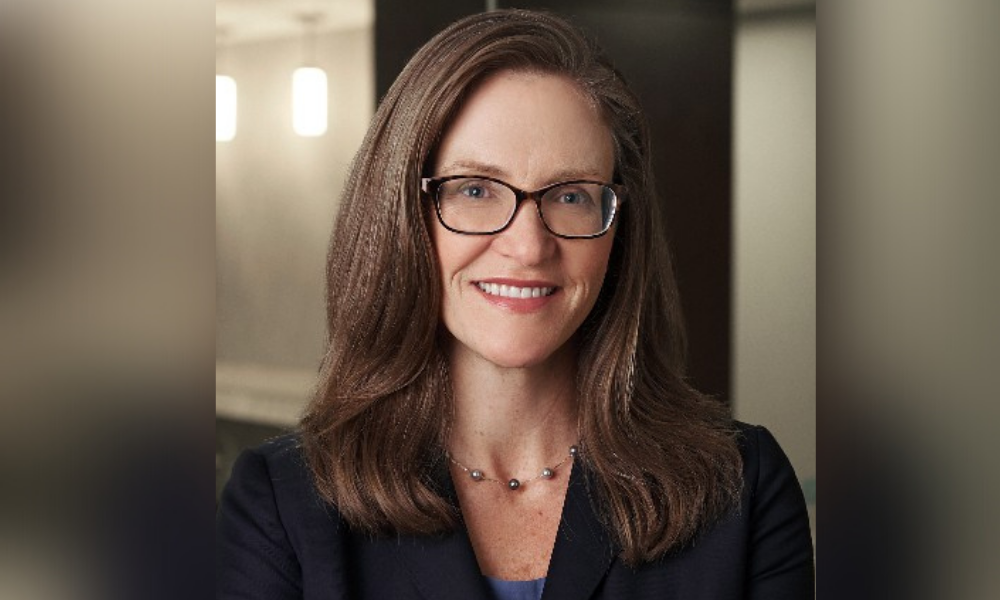 As employees return to the office or adapt to a hybrid work schedule, companies are confronted with various practical challenges in maintaining and ensuring a safe and healthy workplace.
After all, it's an employer's duty to provide a work environment that's up to date and in compliance with state and local regulations, even if they're changing on a monthly basis. Oftentimes, employers and HR leaders rely upon the Centers for Disease Control and Prevention (CDC) to issue guidance, but that's not the main source employers need to adhere to. Companies should be concerned with the rules and guidance issued by the Occupational Safety and Health Administration (OSHA), and any of its state divisions, such as Cal/OSHA.
Register: Employment Law Masterclass California
"There are a number of regulators you need to understand, depending on where your company is located," Julie Vanneman, partner at Pittsburgh-based law firm Dentons Cohen & Grigsby, told HRD.
Vanneman has significant experience assisting clients with workplace safety and health matters, including counseling on safety compliance programs, advising on responses to OSHA citations and representing companies in OSHA investigations and other matters arising out of a workplace crisis. This experience includes providing advice and counseling in response to the COVID-19 pandemic. Vanneman also currently serves as an adjunct professor at the University of Pittsburgh School of Law, where she co-teaches an occupational safety and health course.
"If you're in California, you have to think about what Cal/OSHA is saying and what local governments are saying," Vanneman says. "For example, county departments may implement mask requirements, which might contrast what the CDC is saying. People may get their news from a national source, but what's really important for an employer is what's happening at the local level."
Vanneman will be speaking more about workplace health and safety at HRD's inaugural Employment Law Masterclass California. She'll be revealing how organizations are responding to the increased complexity of health and safety regulations and sharing best practices for providing a safe workspace. The virtual event takes place June 14 and you can register here.
President Joe Biden planned to rely upon the government agency to enforce his vaccine mandate for private employers until the Supreme Court ruled against his administration. Despite the historic decision, OSHA will continue to issue guidance and citations for employers who fail to implement health and safety measures related to COVID-19 and other threats to the workplace. For example, the agency already requires employers to maintain proper cleaning procedures and follow isolation and quarantine guidelines.
Register: Employment Law Masterclass California
Although COVID-19 has dropped from the headlines in recent months, we're still in a pandemic, even if California is transitioning to the "endemic" stage. California Gov. Gavin Newsom's administration has developed a strategy for combatting the coronavirus: SMARTER. The acronym stands for Shots, Masks, Awareness, Readiness, Testing, Education and Rx, a reference to improving treatments for the coronavirus and its variants. In order to adjust to the "new normal" of living with the virus, the administration has announced a variety of initiatives fueled by billions in new spending. "While we can't predict the future, we can better prepare for it," Newsom said.
Vanneman doesn't share the optimism. Based on experience, she says, we'll likely endure another surge of COVID-19 in the fall and winter. That's why it's important to keep your ear to the ground and remain in compliance with local regulations. For example, California businesses are required to have a written injury and illness prevention plan, which must include precautions for COVID-19.
"If you don't have something in writing, right off the bat you're not in compliance," Vanneman says. "And then if you have a plan and you don't follow it, you'll also get in trouble for noncompliance. California has specific rules, like sending notifications about COVID-19 cases in the workplace. Even if cases have dropped, those rules haven't gone away."
Another issue that HR leaders need to be wary of is anti-retaliation. Although it's possible for a government agency like Cal/OSHA to show up at your door for a random inspection, it's more likely that someone, perhaps an employee, will call in with a complaint. Given the chronic understaffing of OSHA agencies, investigations happen mostly once someone has tipped the agency off.
"It's important to be aware of those complaints, so you take steps to prevent people from complaining in the first place by being responsive, engaged and aware of their concerns," Vanneman says. "It's also important to make sure nobody retaliates because of someone's complaint because you get in a whole world of trouble if you do that. Employers should continually think about anti-retaliation training, so managers and supervisors are aware of what they should and shouldn't be doing if people have concerns."
Vanneman will join a bevy of legal experts at HRD's inaugural Employment Law Masterclass California. Covering topics ranging from the impact of the recent PAGA ruling and the proposed California Fair Pay and Employer Accountability Act, to vaccine policies and workplace health and safety, HRD's speakers will have the answers you need to help you manage your most pressing employment law challenges.
This event will provide busy HR professionals with a comprehensive overview of the latest case developments, legislature, workplace reformations and an understanding of the impact these will have on their organizations.
The virtual event takes place June 14 and you can register here.