In 2023, there are 11 federal holidays in the USA. Most government offices are closed on these dates, businesses in the private sector may stay open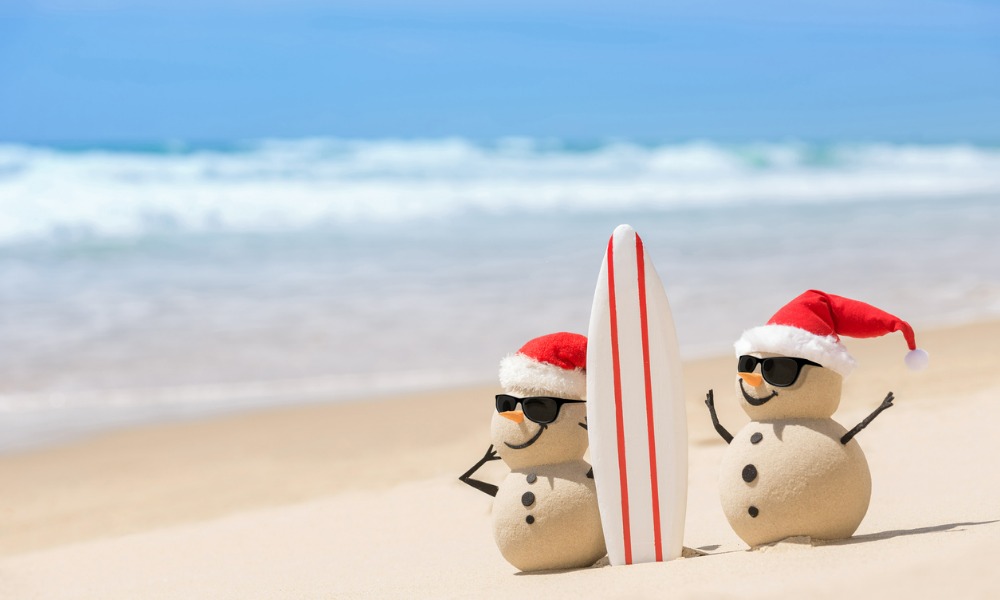 Federal holidays began in 1870 when congress passed the first federal holiday law.
Today, the United States has 12 permanent federal holidays: New Year's Day, Martin Luther King Jr.'s Birthday, Inauguration Day (occurring every four years following a presidential election), George Washington's Birthday, Memorial Day, Juneteenth National Independence Day, Independence Day, Labor Day, Columbus Day, Veterans Day, Thanksgiving Day, and Christmas Day. In 2023, there are 11 federal holidays.
As an HR professional in the United States, it's crucial to understand how these celebrations work, if they're legally applicable to your workforce, or how these holidays will affect your payroll. With different laws and regulations at play, there can be confusion surrounding pay for these holidays and what amount employees are entitled to receive.
In this article, HRD answers the most asked questions about federal holidays and the labor laws surrounding them. Can my employer make me work on a federal holiday? Will I get premium pay when I work on a federal holiday? Is my employer obligated to offer a minimum number of paid holidays? We'll take a deep dive into these questions below.
List of Federal Holidays 2023
Here is a list of the federal holidays in the USA for 2023:

Are federal holidays mandatory for all employers?
Whether an employer is required to give their employees the holidays off depends on whether they are a federal employer or a private sector employer. While frequently called public or national holidays, these celebrations only legally apply to federal employees. Individual states have the autonomy to determine their own legal holidays.
All non-essential government offices are typically closed, which means that their employees automatically get the day off. For federal employees whose offices remain open, they are given a replacement day off or an "in lieu of" holiday.
"In Lieu of" Holidays
Full-time employees are entitled to an "in lieu of" holiday when a federal holiday falls on an employee's non-working day. However, the employee is not entitled to an "in lieu of" holiday if the Federal office is closed because of a weather emergency or in the event that employees are furloughed on the said holiday.
On the other hand, employers in the private sector are not required by federal law to give their employees these days off.
Can an employee be forced to work on a federal holiday?
If you work for a private company, then yes. There is no federal law that requires private sector employers to provide their employees time off on these dates.
Are employees paid on federal holidays?
Federal employees who are normally scheduled to work on a designated holiday are entitled to paid time off (PTO). "Essential" employees who are required to work on the holiday will receive premium pay from their employers.
Alternatively, private companies don't need to provide pay should they grant employees the day off. The law views holidays as just another business day, thus, businesses aren't legally required to provide any payment for those days unless stated in their company policies. However, most private sector employers offer a few paid holidays for their employees.
Do employees get extra pay on federal holidays?
Private sector employers may offer holiday pay as an incentive for working on those dates, but again, it is completely up to the employer's discretion whether to excuse their workers from duty, provide premium pay, or offer any of these options at all.
Are employers required to offer at least some paid holidays?
No, but many private employers may offer federal holidays as part of their employee benefits package. The Fair Labor Standards Act (FLSA) spells it out clearly: employers are only required to pay for hours worked.
What happens when a federal holiday falls on a weekend?
As most Federal employees work from Mondays through Fridays, when a holiday falls on a Saturday or Sunday, the holiday is typically observed on the preceding Friday or the following Monday for pay and leave purposes.
Holidays for Employees Outside the U.S.
For federal employees with current duty posts outside the United States and whose basic workweek is from Sundays through Thursdays, holidays that occur on a Monday are moved to the preceding Sunday. This rule does not apply to employees whose workweek is from Mondays through Fridays or Saturdays.
An Overview of the Federal Holidays
New Year's Day
January 1
The beginning of a new year. The holiday is taken on the day it occurs, even if it is in the middle of the week. The New Year's Eve celebration in Times Square has become a famed gathering, where New Yorkers and tourists alike flock to the city for the iconic ball drop at midnight. On New Year's Day, watching football games and parades are part of tradition for many American families.
Welcome 2023! 🎉 #NYE #TimesSquare #HappyNewYear #Hello2023 pic.twitter.com/VPriByqjJ9

— Times Square (@TimesSquareNYC) January 1, 2023
Martin Luther King Jr. Day
Third Monday in January
In 1986, President Ronald Regan declared a federal holiday to commemorate Martin Luther King Jr.'s birthday. The holiday honors the life and legacy of one of the most prominent and visionary leaders of the Civil Rights Movement. King was also the recipient of the 1964 Nobel Prize for Peace. Today, his life and work continue to be highlighted in discussions about social justice, equality, and peace. Martin Luther King Day is celebrated every third Monday in January.
Washington's Birthday
Third Monday in February
Also known as Presidents' Day, Washington's Birthday was initially celebrated on February 22 from 1885 up until changes were made in 1968 by the Uniform Monday Holiday Act. The day of celebration officially became the third Monday in February each year. The federal holiday celebrates the birthdays of both George Washington and Abraham Lincoln, serving as a reminder to Americans of their role in the growth and history of the nation.
Memorial Day
Last Monday in May
In 1866, federal workers desired a day to honor the men and women who died in the long and bloody Civil War. In 1868, the commander of the Grand Army of the Republic, General Jonathan Logan established May 30 as its official day of observance and proclaimed the "Decoration Day" holiday. Its name changed in 1882 to honor all soldiers who died in previous wars. The enactment of the Uniform Monday Holiday Act in 1968 also changed the holiday to the last Monday in May.
Juneteenth National Independence Day
June 19
In 2021, President Joe Biden signed into legislation the first federal holiday recognized in the 21st century. The holiday marks the Emancipation Proclamation in Texas that happened on June 19, 1863, effectively freeing the enslaved people in the Confederate states.
Independence Day
July 4
On July 4, 1776, the Continental Congress approved the Declaration of Independence, which officially cut ties with England and formed a newly independent nation, the United States of America. Quite literally, the holiday celebrates the anniversary of the declaration of independence from Britain.
Labor Day
First Monday in September
On September 5, 1882, the first Labor Day parade was held in New York City with over 20,000 workers marching down Broadway. Labor Day pays tribute to and celebrates the labor of workers and gives them a day to relax and enjoy life with their families, hence the name. Today, the holiday also helps bring light to the struggles of workers, with many labor unions participating in the annual parades. For American students and educators, the holiday marks the end of summer and the beginning of the new school year.
Columbus Day
Second Monday in October
Columbus Day commemorates the first voyage of Christopher Columbus. The Italian sailor traveled west from Spain in 1492 and reached the islands of present-day Bahamas. This would later be known as the "The Discovery of America". In recent decades, however, many states and cities have replaced the holiday with Indigenous Peoples' Day.
Veterans Day
November 11
Originally known as Armistice Day, this federal holiday commemorates the end of World War I and is celebrated on November 11th each year. On this holiday, Americans remember the sacrifices of war veterans to ensure lasting peace in the nation. After World War II and later the Korean War, Americans wanted to include and recognize the veterans, living and dead, who served the nation during times of war. (In contrast to Memorial Day, a day for paying respects to the memory of those who died.) The holiday would be known as "Veterans Day" from that point forward.
Thanksgiving Day
Fourth Thursday in November
In 1864, President Abraham Lincoln issued a proclamation to the nation, calling for "a day of thanksgiving and praise for our beneficent Father who dwelleth in the heavens." In the United States, Thanksgiving is a time for family traditions and is often accompanied by a feast to give thanks for life's many blessings.
Christmas Day
December 25
While its origins are Christian, Christmas has become a holiday that is celebrated among people of various faiths. The number of people who work on Christmas Day is the lowest of all the holidays.
Inauguration Day
On this holiday, the president-elect and vice-president-elect are sworn into office at the U.S. Capitol building in Washington, DC. Inauguration Day occurs every four years on January 20, or January 21 if the 20th falls on a Sunday.
The USA's federal holidays
Ultimately, for private sector employees, holiday pay depends on their employer's company policy. For HR professionals, it's important to confirm and review your organization's holiday policy as this may often come up during the recruitment process. Holiday benefits may be a key consideration for some job candidates before they sign a job offer - especially if these holidays are paid or unpaid - so it's important to keep them in the loop.
Have any questions regarding federal holidays in the USA? Let us know in the comments below.