Council will set minimum standards for wages, hours, working conditions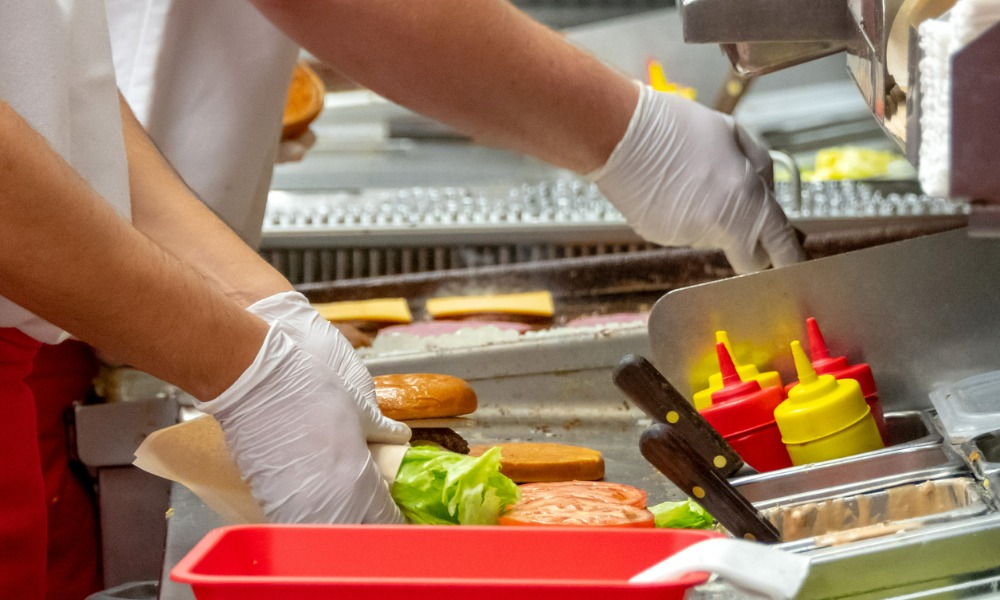 California lawmakers have approved a measure that will give more protection to more than a half-million fast food workers in the state.
The California Senate approved on a 21-12 vote, over bipartisan opposition, the bill that would create a new 10-member fast-food council, which will have an equal number of workers' delegates and employers' representatives, along with two state officials, reported The Associated Press. They will have the power to set minimum standards for wages, hours and working conditions in California.
Hours after the Senate vote, the Assembly sent it to Gov. Gavin Newsom on a final 41-16 vote.
Read more: WorkStep CEO: Frontline workers remain in high demand
A late amendment would cap any minimum wage increase for fast-food workers at chains with more than 100 restaurants at $22 an hour next year, compared to the statewide minimum of $15.50 an hour, with the cost-of-living increases thereafter, according to the report.
"It's innovative, it's bringing industry and workers together at the table," said Democratic Sen. Maria Elena Durazo, who carried the bill in the Senate, in The Associated Press report. She called it a "very, very well-balanced method of addressing both the employers, the franchisees, as well as the workers."
Fast-food workers have been exposed to unsatisfactory working conditions, based on previous reports.
Restaurant chain Chipotle Mexican Grill is expected to pay approximately $20 million to about 13,000 former and current workers of its New York City outlets after a probe from the Department of Consumer and Worker Protection (DCWP) found it violated several labour laws, according to a development last month.
Also, a former Saratoga McDonald's employee filed a discrimination complaint against the company. Kenia Chapas, 27, claimed that she was inappropriately touched, received lewd comments on the job and felt stalked while working at the fast-food restaurant, reported The Mercury News.
In 2012, a political movement called Fight for $15 swept the United States, with workers calling for minimum pay of $15 an hour. The union-backed group began filing complaints with the National Labor Relations Board (NLRB) on behalf of McDonald's franchise workers, claiming they were fired or disciplined for participating in labor organizing.
However, almost every Republican senator was opposed to the legislation.
"This is a stepping stone to unionize all these workers. At the end of the day, it's going to drive up the cost of the products that they serve," said Sen. Brian Dahle in the report.
A couple of weeks ago, Starbucks asked the federal labor board to suspend all mail-in ballot union elections nationwide.