Despite push for pay equity, the requirement was dropped from bill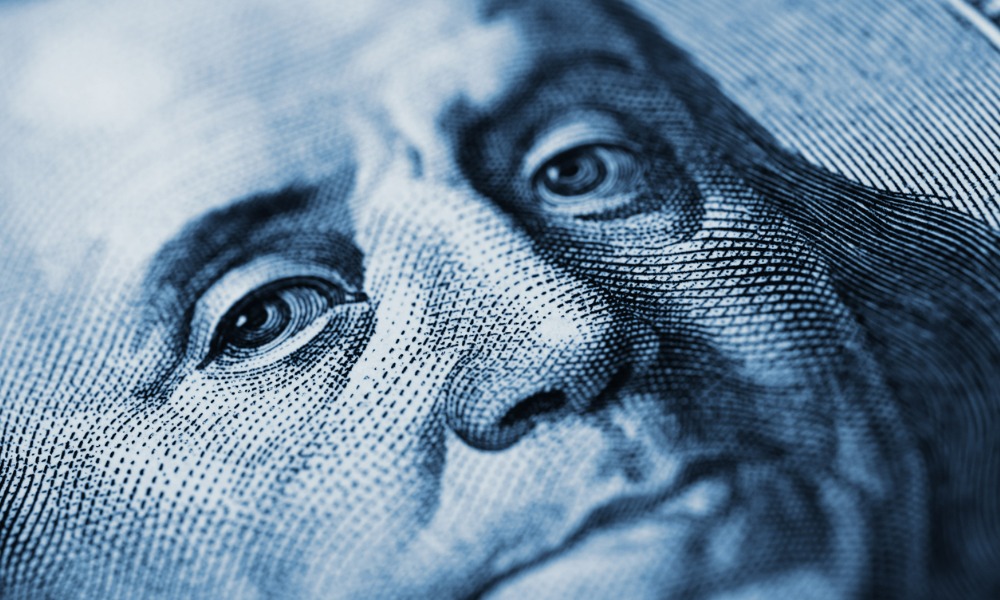 Senator Monique Limón proposed legislation requiring private California employers with more than 250 employees to post salary data online. The goal was to increase pay equity, a hot topic in recent years, by focusing on race, ethnicity and gender.
However, Limón's requirement was scratched from SB 1162 on Thursday in the Rapid Assembly Appropriations Committee in the state legislature, the Los Angeles Times reported.
At a time when women, families and people of color need the most support, equal pay for equal work is one step closer to becoming a reality in California. I'm disappointed that #SB1162 is moving forward without full pay transparency but rest assured this fight is far from over. pic.twitter.com/9KQ73uTDgY

— Senator Monique Limón (@MoniqueLimonCA) August 11, 2022
Going forward, the bill requires employers to disclose pay scales, including during the hiring process, and strengthens state enforcement of existing payroll data requirements. California Gov. Gavin Newsom signed a bill in 2020 requiring the state's largest employers to collect payroll data and report that information to the California Department of Fair Employment and Housing. Women, Black and Latino workers are overrepresented in the state's lowest pay scales, according to the state's inaugural report released earlier this year.
California has taken legal action against several high-profile companies, including JPMorgan Chase, after failing to submit the required data, the LA Times reported. SB 1162 would allow the state to fine companies for failing to comply.
The California Chamber of Commerce are among the business groups who oppose the bill, arguing that publicly sharing payroll data would lead to lawsuits. As a result of potential legal costs, employers' ability to raise wages would be limited.
Read more: Is your company website digitally accessible and inclusive?
As of May, California holds the highest statewide minimum wage in the country with $14 an hour for employers with 25 or less employees and $15 an hour for employers with 26 or more employees. There are certain Californian cities and counties who offer their own minimum wages such as Berkeley with a minimum wage of $16.32, San Francisco with $16.32, and San Jose with a minimum wage of $16.20. If the Californian city or county has a higher minimum wage than the state's, then the employer must pay the higher minimum wage.
However, the minimum wage of California is set to increase soon. According to The Los Angeles Times, anti-poverty activist and entrepreneur Joe Sanberg filed the Living Wage Act of 2022, which seeks to raise the state's minimum wage to $18 an hour by as soon as 2025. Meanwhile, Governor Gavin Nelson announced on May 12, 2022 that California's minimum wage is projected to increase to $15.50 per hour for all employees and workers starting January 1, 2023. The increase is covered by Section 246 of the California Labor Code.
Pay transparency legislation continues to sweep the United States.
In November, a new law will go into effect in which New York City-based employers will have to include the minimum and maximum starting salary for any advertised job, promotion or transfer opportunity. (The in-effect date has been delayed from April.) Similar laws went into effect last year in Connecticut, Nevada and Colorado.
Naturally, California was ahead of the curve, becoming the first in the country to ban employers from asking applicants about their salary history. Under the Equal Pay Act, employers are also required to disclose the pay range for a job if an applicant asks for it after an initial interview.
The trend is sure to continue in 2023 and beyond, with similar bills under consideration in South Carolina and Massachusetts. Starting in January 2023, the Rhode Island Equal Pay Law will require employers to provide candidates pay range information during interviews upon request. Plus, employers must disclose the range for a role before they discuss compensation, when an employee moves into a new position and whenever a current employee asks.