Pharmaceutical giant's chief diversity and inclusion officer discusses DEI strategy, employee recognition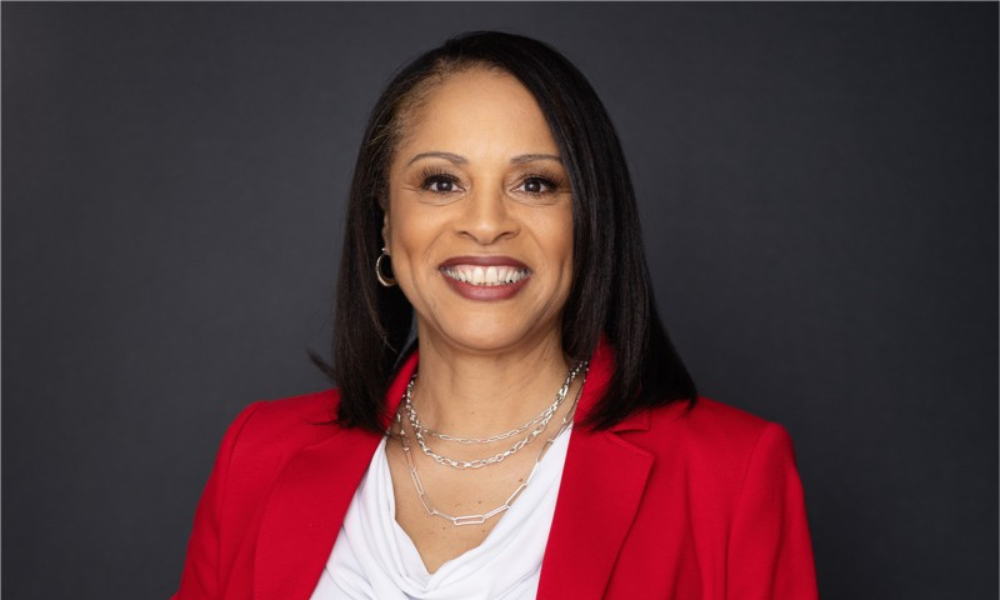 A 25-year veteran of Merck & Co., Celeste Warren says the idea of becoming the pharmaceutical giant's chief diversity and inclusion officer was broached three times before she agreed to assume the responsibility.
Inspired by her father, the first Black teacher and principal in her hometown, diversity, equity and inclusion (DEI) means everything to Warren. After years of working in HR at the company, rising up the ranks to vice president of HR for the manufacturing division, she was ready for a new challenge, something she had seemingly been preparing for her whole life. It's just a shame that it took until 2020 for the rest of Corporate America to be ready, too.
"I wasn't going to take on a position where people wouldn't be as passionate as I was," Warren said during a panel discussion at Workhuman Live in Atlanta. "I watched my father's struggles and successes during a time where you didn't see Black professionals. So, I look at work through a filtered lens of equity."
Read more: Eaton exec: You can't copy and paste your DEI strategy
Warren currently serves as vice president of Merck's global diversity and inclusion center of excellence. As of 2021, the New Jersey-headquartered company had 68,000 employees and generated $48.74 billion in total revenue. The firm's DEI strategy, according to Warren, is to ensure it has a diverse workforce that mirrors the diversity of its patient base.
"We're creating an environment of engagement and belonging," she said. "We believe there's huge value in bringing our employees' cultures and experiences into the workplace. We leverage our pulse surveys to find out how different communities of employees view our culture through their lens. If their community isn't experiencing the outcomes they want it to, they can influence that. Our responsibility and accountability aren't just in our four walls, though. We lift our heads up and do what we can to change the external, our entire business landscape."
While many companies in the United States have made DEI commitments since the racial protests in the summer of 2020, few have yet to make meaningful progress, according to the 2022 Workplace DEI Report by Culture Amp, a platform that helps companies improve employee engagement, retention and performance.
The platform is used by more than 5,000 organizations, including Nasdaq, Oracle and McDonald's, with more than 25 million employees. California tech heavyweights AirBnB, Salesforce and Slack also rely upon Culture Amp.
In the company's survey of HR leaders and DEI practitioners, 81% reported that they believe that DEI initiatives are beneficial to their organizations. However, only 34% of respondents reported having enough resources to support their DEI initiatives.
While half of surveyed companies reported having a DEI mission statement, only 49% have a strategic diversity plan in place. Furthermore, only 40% of organizations are conducting DEI-specific surveys, research shows. That's disappointing because to make progress on representation, companies need to collect more data on the demographics and experience of their workforce. Once that data is collected, HR leaders and DEI practitioners should share it throughout the company to help drive leader awareness and action and provide accountability to employees.
"We've been sharing our representation data for over 10 years," Warren said. "It's important to show that because whether the data looks good or not, it shows a willingness to be transparent with the public. It's a way to link to some accountability and in the spirit of continuous improvement, it shows we're trying to make progress."
Merck has also taken employee appreciation to the next level with Inspire, its recognition program built on the Workhuman platform. Inspire leverages Inclusion Advisor, an AI-powered feature within Workhuman Cloud that offers in-the-moment micro-coaching on language used in recognition moments. With 52% of employees using Inclusion Advisor to modify recognition language – and with recognition moments occurring every 23 seconds – the company has demonstrated a deep commitment to building a true culture of belonging. That's why last year Merck won the Brandon Hall Gold Award for "Best Advance in Rewards and Recognition Technology."
"When we think about making an impact, it's about changing mindsets and behaviors," Warren said. "Our Inspire recognition program is linked to our company strategy. We look at how many people were nominated for driving results or embracing diversity and inclusion. People metrics and key performance indicators are important to see your workforce multi-dimensionally, determining if there's equity in developmental assignments, promotions, etc."