HR leaders should support employees who survive layoffs – or risk low morale, high turnover and other side effects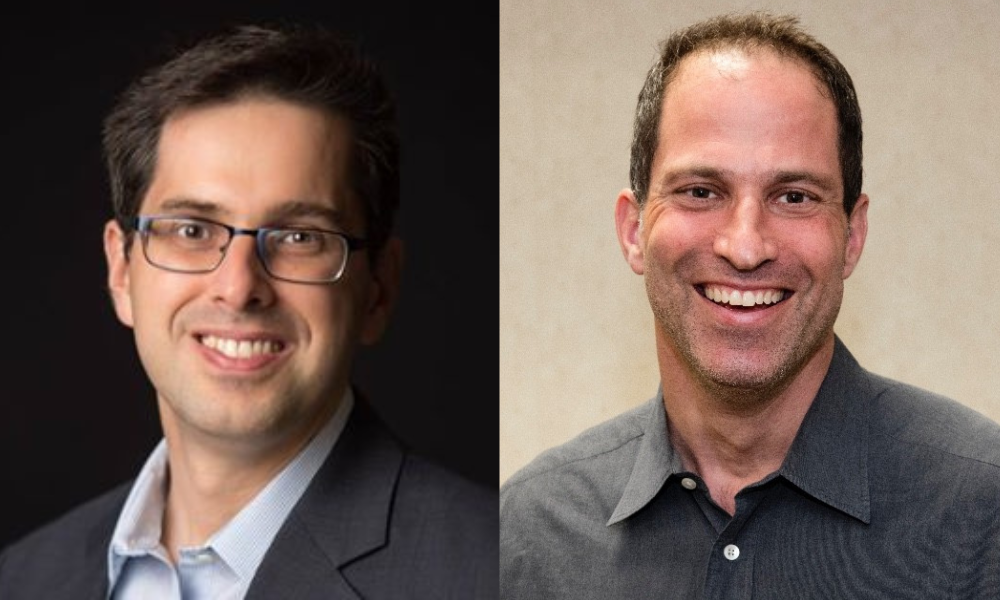 "Most employees have no idea that workplace survivor syndrome exists."
So says Dr. Anthony Silard, director of the Center for Sustainable Leadership at Luiss Business School in Rome, as well as distinguished visiting professor of leadership at Tecnológico de Monterrey.
But the phenomenon is real and spreading as high-profile employers across the United States, especially in Silicon Valley, announce mass layoffs ahead of an anticipated recession.
Dr. Silard says "workplace survivor syndrome is a conflation of guilt, betrayal and remorse" in employees who've witnessed their colleagues lose their jobs through no fault of their own. Fellow academics have compared the emotional rollercoaster to what people diagnosed with post-traumatic stress disorder (PTSD) experience.
"Employers must be aware of workplace survivor syndrome and create an emotion processing culture in which employees can identify what they're experiencing," Dr. Silard told HRD. "Whenever people feel trauma, being able to share it helps to mitigate it. If they're not to express their emotions, we'll see them psychosomatize in unhealthy ways, just as we see with loneliness, depression and other challenging emotions."
Low morale, potential turnover and other symptoms of workplace survivor syndrome
Workplace survivor syndrome can cause a ripple effect throughout the organization with remaining employees reacting to the layoffs in a myriad of negative ways.
Low morale is the most obvious, as employees grieve over the loss of friends and teammates. "All the relationships that allowed the business to flow smoothly are gone and can't easily be replaced," Robert C. Bird, professor of business law at the University of Connecticut, told HRD.
Organizational citizenship and trust in leadership also diminish, as employees are less likely to put their employer's interests first. More than 70% of surviving employees say their motivation has declined since layoffs, according to a 2022 survey by BizReport. Additionally, 65% say they've been overworked and 61% say they're less likely to recommend their employer to others.
"A company with strong culture will be more resilient when economic times are tough, instill greater loyalty from employees and maintain a sense of mission, which is something younger workers increasingly want," Bird says. "They don't want just a paycheck – they're looking for a purpose. When employees are laid off arbitrarily, that sense of purpose is diluted and questioned."
Perhaps the most disastrous result is anxiety over job security. Remaining employees will wonder if they'll be next to go, spending each workday waiting for the other shoe to drop.
"Anxiety can translate into negative behaviors, such as quiet quitting," Bird says. "Or employees may leave for somewhere they feel a greater sense of safety. This may even happen to employees that the company highly values and has no interest in laying off. Of course, turnover is expensive and time-consuming."
How HR can relieve workplace survivor syndrome
Sharawn Tipton, chief people and culture officer at LiveRamp, has witnessed workplace survivor syndrome at previous employers. That's why she tried to pre-empt it when the San Francisco-based tech firm announced a 10% workforce reduction in November.
The company hosted employee assistance program (EAP) sessions where counselors came in and met with surviving employees who needed someone to talk to. Tipton also met with all the employee resource groups (ERGs) to explain what was going on in the business and where they could go for support.
"You have to let employees know workplace survivor syndrome is very real and to be expected," Tipton told HRD. "We have that open dialogue where we as a company are here to support them and help them move through it. Reinvigoration is one of our core values, so we're focused on re-engaging our workforce after the layoffs, making sure they're comfortable, they trust us and that they understand we're a growing company with a ton of opportunity."
Another way to mitigate the aftershock of layoffs is to avoid surprising employees with the troubling news, according to Dr. David Jacobs, adjunct professor in the department of management at the Kogod School of Business at American University.
"Preparation shows the organization is making a good-faith effort to inform employees of the financial position of the company while maintaining as much employment as possible," Dr. Jacobs told HRD.
"Employees need to be aware of whether layoff decisions were done transparently and equitably because what really creates the anxiety is when there's a perception that the layoffs were unnecessary or unfairly distributed. If they feel they've lost friends and colleagues on the basis of something unjustified or that their jobs are also in peril, they'll of course be highly demotivated. When possible, it's also beneficial to consult with local agencies who can help laid-off workers with their transition."