Business leaders, HR professionals and wellness experts share their advice during Mental Health Awareness Month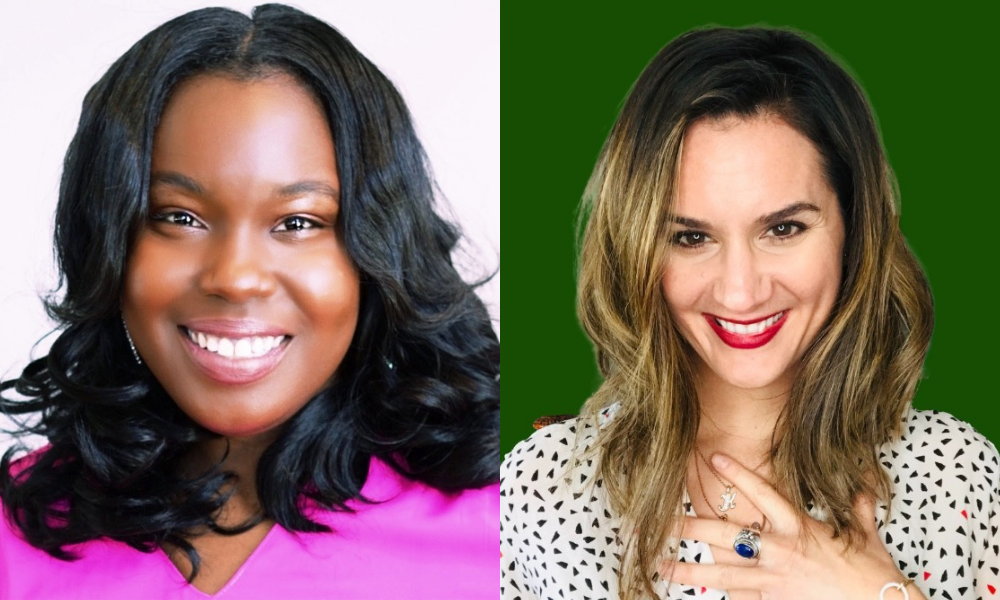 Have you managed employees dealing with depression, anxiety or other mental health illnesses during the COVID-19 pandemic?
Considering the past two years have been a hellscape, you most certainly have. And you're not alone – HR leaders across the United States have been contending with these challenges.
In recognition of Mental Health Awareness Month, HRD America partnered with Terkel, an online marketplace connecting brands with expert insights, to learn best practices and strategies from business leaders.
Be compassionate
During the COVID-19 pandemic, Katherine Hurlbutt has held space for her teammates as they've grappled with mental illness, as well as coached executives and line managers on how to support their teams with mental health in general.
Additionally, the founder of Los Angeles-based stress management provider Bask + Being has navigated her own anxiety and post-traumatic stress disorder (PTSD).
"Compassion was the most universally useful skill in each of those situations," Hurlbutt says. "To practice compassion in a conversation: slow down, ask open-ended questions, listen deeply to understand and witness their struggles without judgment. It might not feel like enough, but I assure you, it's often the most powerful gift you can give as a leader."
Read more: How to spot an employee who's secretly struggling
Communicate openly
Ending the stigma around mental health is ongoing, though the pandemic brought it front and center which allowed for deeper conversations. An important soft skill in leadership is to practice open communication and share vulnerably as this will set the tone for your team, according to Rebecca O'Brien, founder and CEO of San Francisco-based mental health care provider Wellness by Rebecca.
"It starts by creating psychological safety, trust and sustainability as leaders and employers," O'Brien says. "Acknowledge that you have all been through a very tough time and that your employees aren't alone. Share the action you're taking to prioritize and support their well-being in the workplace."
Practice empathy
Empathy is essential for leading all individuals, particularly those suffering from stress, anxiety, depression and other mental health issues.
"Empathy may be a powerful antidote and contribute to positive experiences amidst difficult situations," says Dawn Myers, co-founder of San Diego-based Guided Leadership Solutions. "Leaders can show they care and are attentive without being experts in mental health. They should check in and ask questions beyond 'how are you?' They should also listen to what an employee wants to share and then offer support."
Promote psychological safety
On the other hand, a simple gesture like asking "how are you doing?" can make a difference, argues Sentari Minor, head of strategy at Scottsdale, AZ-based health care provider evolvedMD.
"Encouraging employees to be vulnerable is actually wildly effective," Minor says. "Giving them the space to be open about their struggle and also ensuring them that seeking help is not only okay, but also strongly encouraged will help employees dealing with negative mental health symptoms greatly. Additionally, by pointing them to resources and letting them know that HR truly has their back with wellness being a top priority, employees will be better equipped for positive change."
Create a mental health policy
HR needs to have a policy, communicate the policy to employees and stick to the policy when situations arise, according to Brett Farmiloe, founder and CEO of Scottsdale, AZ-based Terkel.
"The policy should clearly communicate that taking time off to address depression, anxiety or other mental health illnesses is okay and define the necessary steps to take to get the time off," Farmiloe says. "Leaders need to show that they're supportive of the policy, so employees feel confident in taking time off. When employees do follow the policy, employers need to stick to what they've said both on and off the record. There are a lot more questions than answers when it comes to mental illness during the pandemic, but creating a clearly defined policy helps provide clarity for both employees and employers."
Offer anonymous support
"It's becoming a must for companies to provide employees with mental health support," says Ewelina Melon, chief people and culture officer at global tech firm Tidio. "We included anonymous mental health assistance in our benefits during the pandemic and it proved to be the right decision. We offered our employees free access to a platform with certified psychologists and psychotherapists, so everyone could sign up and have a suitable therapist assigned to them. It proved to be a very popular benefit – the anonymity reduces the stigma, meaning more employees are likely to sign up."
Provide wellness stipends
"Employers often select the types of wellness benefits they believe employees desire," says Chelsea C. Williams, founder and CEO of New York City-based Reimagine Talent Co. "But a stipend approach allows employees to use funds in a way that is unique to their particular situation. Choice becomes a powerful tool in helping people experience a sense of belonging and healing. HR might pulse survey the various ways employees leverage the stipend annually as a learning opportunity."
Encourage mindfulness exercises
Anxiety can lead employees to withdraw from communication and collaboration with their team. That's why Mark Daoust, president and CEO of Quiet Light Brokerage in Mooresville, NC, suggests that HR leaders encourage employees to perform brief, mindful exercises at work.
"This practice can help employees start their day with the right mental attitude," Daoust says. "You can inspire mindfulness practice at work by enforcing mandatory regular staff breaks and introducing a quiet space. In my mindfulness practice, I can manage stress and anxiety, control my attention and make better decisions in the workplace. Being mindful helps me listen more carefully to others' perspectives, especially when they conflict with my own. I can make decisions based on rational thought rather than emotional reactions."
Send out consistent reminders
"Employees that struggle with depression, anxiety and other mental health challenges need to receive reminders on a regular basis to fulfill most daily tasks," says Kim Goeltom, certified holistic wellness coach at Williamsburg, VA-based Creating Legacy Wellness. "By talking slower and calmly to the employee, as well as giving gentle reminders, preferably written down in bullet point form, then you are setting that person up for success."
Foster a supportive company culture
Of course, the best way to support the mental health of employees is to create a culture where they can thrive. "In clinical practice, we address chronic illnesses by avoiding agents that worsen conditions and increasing exposure to the healing properties of food, botanicals and mindfulness practices," says Dr. Adeola Mead, director at Seattle-based VitaliTeam Workplace Wellness.
"This framework can be applied in organizations by removing the stigma around discussing mental illness at work and avoiding excessive workloads. Then, provide mental wellness training, comprehensive wellness programs and health benefits to create a healing environment. It's also vital to understand the unique needs of each employee. Implementing initiatives based on data from anonymous, third-party wellness surveys ensures that employees feel seen, heard and valued."