VP of Global Diversity and Talent reveals how ERGs have made a difference at ADP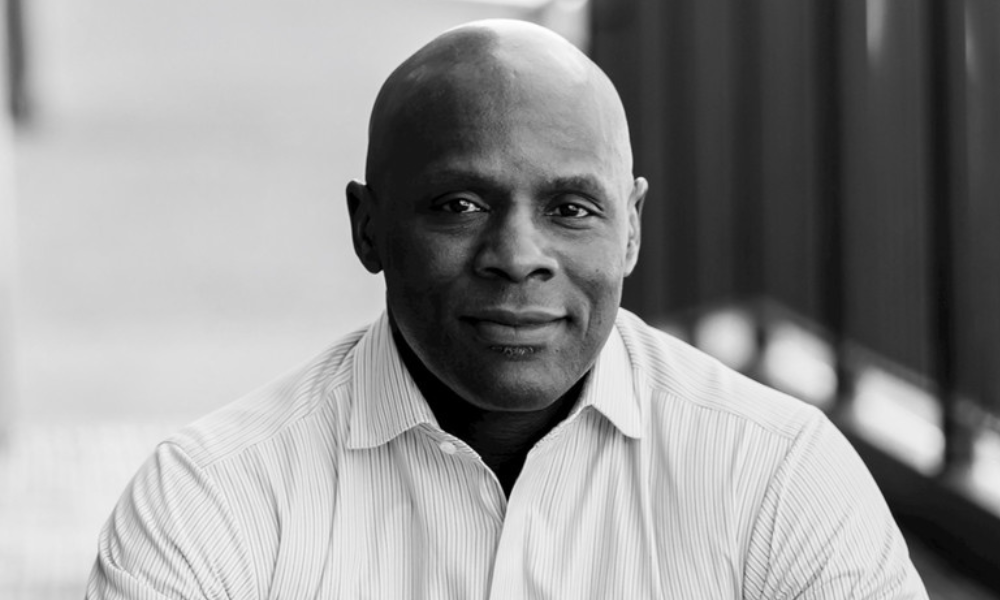 ADP, one of the leading HR tech firms in the industry, classifies its employee resource groups (ERGs) as Business Resource Groups, but their function remains the same: providing support to workers when they've needed it most.
Traditionally, ERGs consist of employees who volunteer their time and effort to foster an inclusive workplace. Due to their motivations, needs and the general nature of ERG work, employees who lead these groups are more likely to be Black, Indigenous and People of Color (BIPOC) and oftentimes women. ERGs are a way for underrepresented groups to band together to recruit more talent like them into their companies and make sure that talent feels supported and gets promoted.
The Roseland, NJ-based company currently has 10 business resource groups, according to Drew Lewis, vice president of global diversity and talent at ADP.
"I've been surprised at these groups' incredible passion for driving cultural inclusion in our organization," Lewis said during a panel at the Workhuman Live conference in Atlanta. "Organizations need to figure out how to tap into that passion and leverage it."
Read more: Netflix inclusion guru: 'To be neutral is to be complicit'
Furthermore, Lewis said the goal is to ensure ADP's diversity, equity and inclusion (DEI) strategy creates an inextricable link between the business resource groups' efforts and the company's overall business strategy. For example, Lewis said that the women's group should facilitate more interaction with women-owned businesses, identifying companies to work with and helping find more female talent for ADP to hire.
"We want them to have a better place from an economic standpoint in our company," Lewis said.
Nearly 90% of women aged 18-60 say being a part of a women's or family ERG has made their lives better at work, according to a 2020 survey by Chairman Mom, a San Francisco-based subscription service providing resources to working mothers. Nearly half of women aged 18-44 say the existence and quality of an ERG at a company would impact where they work.
That carries a lot of weight during the Great Resignation, in which companies across the United States are experiencing historic turnover. More than 4.4 million Americans quit their job in April, following similar amounts in March and February, according to the U.S. Bureau of Labor Statistics. That means nearly 70 million Americans have quit their job over the past year. Prompted by the pandemic to re-evaluate their priorities in life, workers have been leaving their positions for greener pastures, demanding higher salaries, better working conditions, improved work-life balance and more opportunities to advance their career.
To combat the nationwide staffing shortage and compete for talent, employers are having to increase their compensation and benefits packages beyond the traditional healthcare, dental, vision and 401(k) offers. When budgeting for extra perks, perhaps companies should reallocate their funding toward investing in ERGs. For instance, only 69% of respondents said that their ERGs are given a budget to use during the year, down from 90% in 2020, according to the report. Continuing the downward trend, 32% of respondents indicated that their ERG budgets were within $1,500 to $10,000, a 5% decrease from 2020.
But the future looks promising: 48% of respondents (double that of 2020) indicated that their organization is currently discussing ways to compensate their ERG leads, according to the 2021 State of the Employee Resource Group Report conducted by The Rise Journey, a New York City-based HR consultancy.
In 2020, most respondents indicated that when ERG leads were compensated, it was done with a mix of cash bonus and hourly compensation. In 2021, there's been a rise in additional forms of non-monetary compensation, like professional development, mentorship, swag and covered travel expenses.
"I want this to be a dual value proposition," Lewis said. "We pay a stipend to BRG leaders, chairs and vice chairs. There are also certain tech platforms you have access to in a BRG and our mentoring platform is only accessible if you're a member of a BRG. We promote this idea that membership has its privileges."
The groups have made quite an impact internally in ADP as of late. Lewis credited certain groups, particularly the Pride BRG, for developing an inclusion language guide to be used throughout the company. Additionally, Lewis said the African American BRG was influential in planning ADP's first Juneteenth celebration, which has become a company holiday.
In the future, he hopes the groups can play a greater role in talent acquisition, especially being involved in the onboarding process. "ERGs work to deliver enough value so more people want to engage and do the work," Lewis said.