Media giant's HR leader tackles employee well-being, engagement and the RTO push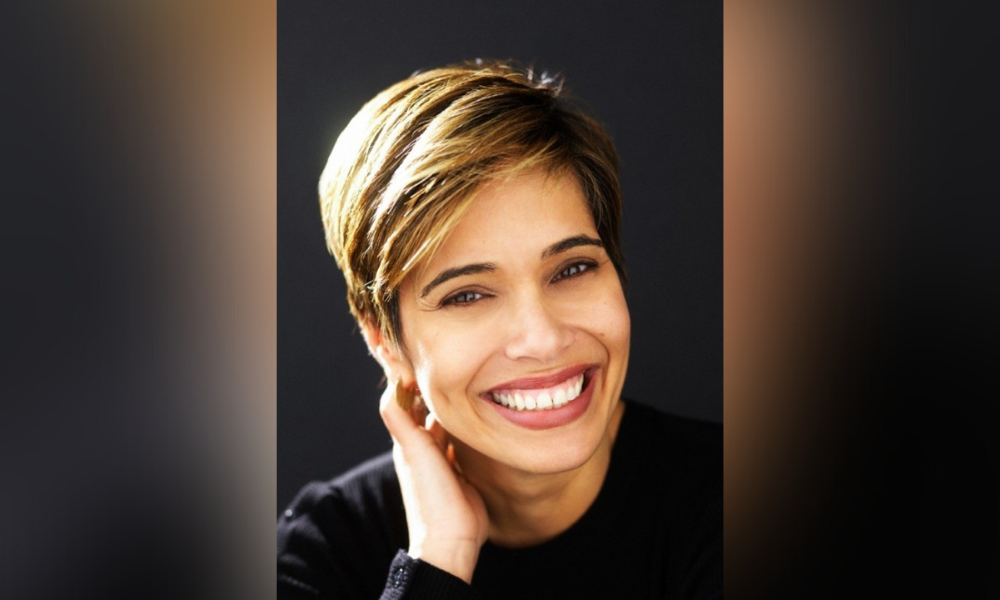 Prioritizing well-being in the workplace is tantamount to revenue and profits, and after the tumultuous past few years, is rapidly on its way to becoming the ultimate measure of success for a company.
Yet, the workforce, especially HR leaders, are increasingly stressed and burnt out. Who can blame them?
To improve employee well-being, VICE Media, headquartered in New York City with offices around the world, has focused on normalizing mental health discussions in the workplace. Its importance has been ingrained in management coaching and training, as well as in the company's benefits program, according to Daisy Auger-Domínguez, chief people officer at VICE Media.
"If someone needs a mental health day, give it to them," Auger-Domínguez said during a recent HR conference in New York City. "If they need it, believe them. And it's probably not the only thing they need, so understand what their needs are."
Read more: Frito-Lay CHRO: 'Everyone needs mental health support'
Jackie Wolf, CHRO at Vector Solutions, a Tampa, FL-based e-learning provider, echoes that sentiment. "Allowing employees to take days off for mental health and wellness improves employee engagement, commitment and balance, which ultimately improves productivity and attrition," Wolf told HRD. "If people need to take a mental health day, they should."
Vector Solutions has an employee resource group (ERG) dedicated to physical, mental and financial health. Last year, the company even instituted a wellness holiday to give employees a formal day off to focus on their physical and mental health. Leading up to the special day, the company hosts wellness events and reminds employees how important it is to take time off for themselves.
"Being able to take time away from work to reflect and recharge is important for the holistic well-being of our employees and, in the end, improves productivity," Wolf says.
Nearly a third (31%) of workers say their mental health has declined over the past year, according to Lyra Health's 2022 State of Workforce Mental Health report. Of course, mental health concerns wreak havoc on the bottom line, as employers spend roughly $190 billion per year in burnout-related health care costs, according to joint research from Harvard Business School and Stanford University.
That's why mental health benefits and resources are crucial. In fact, almost half (45%) of HR leaders say their employees' mental health has improved over the past year due to those types of benefits, according to Lyra Health.
"In addition to figuring out what are the things we do that give us joy and lighten our loads, you know what else gives us well-being? Having clarity in our goals, knowing what's expected of us and working with people we like and that we feel respected by. When we feel seen, valued and understood, that takes such a load off of us," Auger-Domínguez said.
Read more: Microsoft director: Fill job openings with neurodiverse talent
A group of neurodiverse employees recently felt recognized,Auger-Domínguez said, after they voiced their concerns regarding VICE Media's new office layout following the COVID-19 pandemic. Neurodiversity describes the idea that people experience and interact with the world around them in many ways, according to Harvard Medical School. Although neurodiversity refers to the diversity of all people, it's most commonly used in the context of autism, as well as other neurological or developmental conditions such as ADHD, dyspraxia, dyslexia, dyscalculia and/or Tourette Syndrome.
Auger-Domínguez recalled those employees complaining that the office was too loud and offered no quiet spaces for them to go to. They were disappointed that that a neurodiversity perspective seemingly wasn't taken into account during the design process.
"Here was a lens we missed," Auger-Domínguez said, "but that we can fix because everything is by design. There are practices that have been around for a long time that we may not like, but we can redesign them. My top priority is to make sure all employees feel clear and happy about the place they're in."
Satisfaction with your workspace has never been more important than during the return-to-office push over the past year. In October 2021, VICE Media established its guide to hybrid work, in which employees would divvy up their week by coming into the office some days and working from home on others. Since then, it's been challenging for Auger-Domínguez (as well as every HR leader) to accommodate employees' desires.
"Our approach to returning to the office has always been centered on our employees and what they need," she said. "I've been surprised by the groups that never want to come back and the ones that do – my own bias assumed junior employees would never want to come back because for some of them, they've never even experienced this. But it's the opposite."
Instead of dictatorial measures like some companies have taken, VICE Media preferred to "ease back" to the office.
Read more: Should you pay remote employees based on where they live?
"Here's what we tried to do to hold people together, so they felt safe and some sense of certainty," Auger-Domínguez said. "I communicated constantly, writing email after email targeted for not only our global employee base, but also our managers. The role of manager has become so complicated. If people didn't want to manage before, they want to manage much less now. We make sure we're equipping them with the emotional and operational components, reminding them what it means to be a manager and the beautiful basics of connection and administration."
When times get tough, as they certainly have since the pandemic, Auger-Domínguez thinks of the advice one of her bosses gave her many moons ago: Remember the human in human resources.
"The human in all of us is complex, multi-dimensional, intersectional and brings in so many different facets of life," Auger-Domínguez said. "Employees have to make sure they know why they come to work. If they do, we'll help them do the best work of their lives."