California business leaders weigh in on geographic pay differentials in a remote world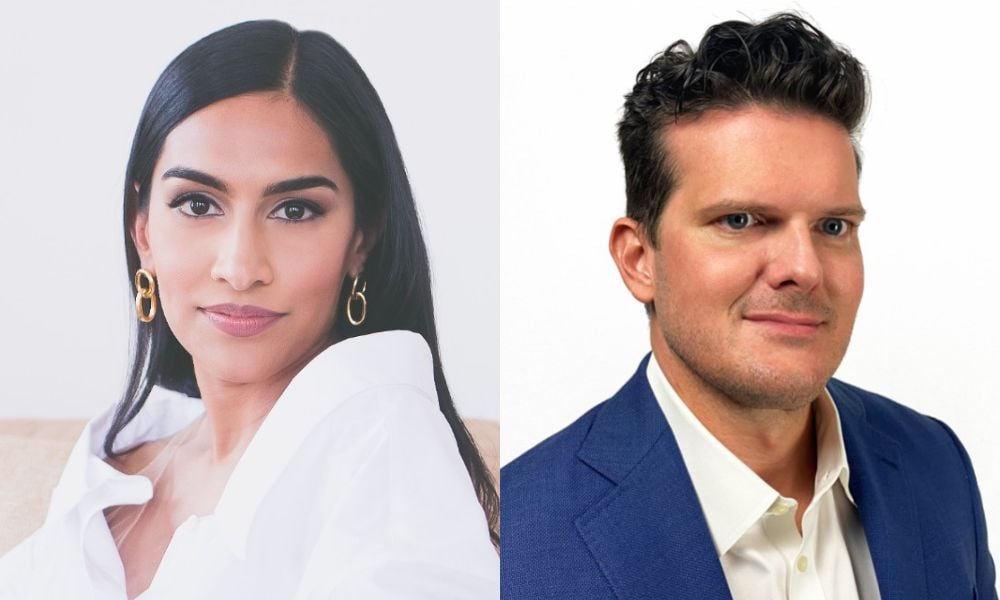 As companies grant employees the freedom to work from anywhere, HR leaders are grappling with a new challenge: should they be using geographic pay differentials?
BalancedComp, a business management consultancy, sets salary administration structures for 300 banks and credit unions in the United States. According to its 2022-2023 Salary & Incentive Survey, which came out earlier this month, 51% of companies adjusted remote employees' pay after they moved to a different market.
"As the eye-wateringly tight labor market has remained extremely competitive, those who formerly said they wouldn't do so are now doing so and consoled with finding good candidates," Christie Summervill, CEO of BalancedComp, told HRD.
Read more: Beware the legal challenges of 'work from anywhere' policies
The argument for geographic pay differentials is that moving to an area with a high cost of living can mean higher expenses for workers, which may impact the quality of their work or ultimately lead to them pursuing another job with higher compensation. However, that type of payment policy could create a sense of unfairness among employees who have the same job and similar experience level but are paid differently based on where they do their work.
"There are valid arguments for paying employees in different geographies differently based on where they live and the cost of labor in those locations," Linda Shaffer, chief people and operations officer at Checkr, a San Francisco-based HR tech firm, told HRD.
"We're always looking at how to best ensure we have a competitive and fair compensation strategy. Our policy does factor in geography, as is common practice at most firms. We also take into consideration important factors like employee experience, industry knowledge and skill level when evaluating candidates and determining compensation levels. This approach helps us maintain a fair and competitive compensation approach regardless of location, which ultimately benefits our clients and the overall company."
Meanwhile, Lumineux Oral Essentials, a provider of health and personal care products, bases its compensation on its headquarters: Beverly Hills. "All of our salaries are based on competitive wages for this location, which means our hybrid employees who may live in other locations benefit from being a part of this higher market," Caroline Duggan, chief brand officer at Lumineux, told HRD.
Fellow California firm Illumix, based in Silicon Valley, follows the traditional formula.
"All of our employees are paid based on their education and experience – we don't pay a differential for location," Kirin Sinha, founder and CEO of Illumix, told HRD. "Instead, we focus on providing excellent benefits and ensuring that our employees' salaries are competitive for our industry. Potential candidates are looking to join our organization to be on the cutting edge of technology and the pay reflects this. Providing pay based on location would be harder to ensure equity and potentially widen this gap."
Brad Hall disagrees. The co-founder and CEO of SONU Sleep, a Los Angeles-based mattress manufacturer, argues it's only fair that the cost of living affects how each remote employee gets paid.
"A remote employee living in San Francisco and their counterpart in Houston shouldn't be receiving the same pay because their costs of living are vastly different," Hall told HRD. "If this is the route you're taking with your remote employees, be sure to make that clear during the hiring process to avoid any confusion or backlash. Pay transparency will leave less room for pushback from new hires where compensation is concerned."
Read more: California toughens up on pay transparency with new law
Pay transparency is sweeping the nation, as California, Colorado, Connecticut, Nevada, Rhode Island and other states have recently passed laws requiring employers to include pay ranges in job postings.
"If a company can succinctly state its compensation philosophy, that should include mentioning pay differentials based on shifts, locations or other factors," HR expert Christy Pruitt-Haynes told HRD. She's a consultant at NeuroLeadership Institute, which advises over 50% of Fortune 100 companies, including Microsoft, Netflix and Zoom, on workplace culture, leadership strategies and management skills.
"Employees perceive a lack of fairness when they think they are being treated differently from other employees," Pruitt-Haynes says. "To prioritize fairness, ideally a company should have a base salary based on the location of its headquarters and potentially pay a location-based bonus that is added to each paycheck based on where each remote employee lives. That helps employees understand that if they move, they may lose the location-based bonus, but their base compensation stays the same."
Employment lawyer Ted Hollis, partner at Quarles & Brady, says there's nothing in the law right now that directly makes paying remote employees based on their location illegal.
However, Hollis suggests one enterprising theory some lawyers may want to test.
Under Title VII of the Civil Rights Act, there are two ways you can establish a discrimination claim: disparate treatment, which is when an employer outright treats an employee or candidate differently because of that person's race, religion, color, sex, national origin, etc.; and disparate impact, in which a policy that's neutral on its face is applied in a discriminatory manner.
"For instance, let's say one area that's lower paying happens to be disproportionately minority-populated," Hollis told HRD. "I could see a disparate impact theory claim being brought by an African American applicant or employee, alleging 'you say it's geography, but in practice it's having a negative effect on people based on race.'"
Read more: HR leaders expect remote workforce to increase over next two years
For remote employees who have moved to a location with a lower cost of living, some companies have limited ongoing salary increases, according to Jesse Meschuk, a Los Angeles-based senior advisor and principal HR consultant at Exequity, which specializes in executive compensation consulting. Meschuk has more than 20 years of consulting and HR experience, having previously worked for Santa Monica, CA-based Activision Blizzard.
"If the company didn't communicate there wouldn't be a salary increase upfront, it doesn't go so well because it feels like a surprise to employees," Meschuk told HRD. "Meanwhile, companies who've thought about this in advance inform those employees they're not going to lower their salary, but they'll consider the fact it's much cheaper at their new home as they think about salary increases moving forward."
Before establishing geographic pay differentials, Meschuk has advised clients to conduct a thorough market analysis, consider future hiring plans and meet with the leadership team to ensure everyone is on the same page. Communication is vital during such a delicate matter.
"Make sure you have the right kind of training for managers who are delivering the message," Meschuk says. "You want managers to understand the rationale and how they should respond to questions."