COVID-19 has made remote working something of a requirement –these companies are dedicated to making their workplace the best in the world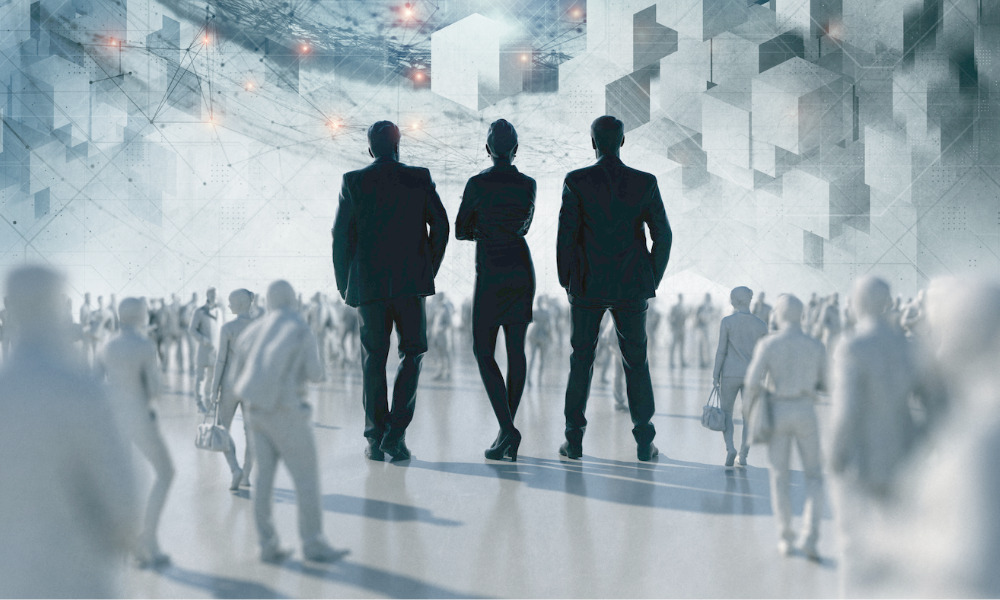 As we move further into 2020, retention and morale are causes for concern for employers.
COVID-19 has made remote working something of a requirement – however, there are some companies out there which are dedicated to making their workplace the best in the world.
A recent report from Fortune's Great Place to Work highlighted the top organizations across the world – companies that're really committed to making their people feel safe, secure, and appreciated. The report asked employees to answer 60 questions which detailed their personal experiences with their employer. All companies had to employ over 1,000 workers to be considered for the list.
HRD has compiled the top 10 companies in the world to work for from Great Place to Work report and listed them below.
Founded in 1919 by Conrad Hilton, Hilton Worldwide is a globally recognized brand. Boasting over 55,000 employees, this giant of hospitality scored at 96% employee satisfaction rating. HRD recently interviewed Hilton's director of HR, Lydia Berlage, who revealed just how committed they are to pursuing excellence in diversity.
"We attract a diverse range of team members from around the world who are passionate about service and hospitality," said Berlege. "We seek candidates who share and demonstrate this purpose and may hire them even if their hospitality experience is limited. We know that team members can learn industry -specific skills, but we can't teach true passion and a natural sense of hospitality."
A giant in the world of HR technology, Ultimate is a trusted source for all things HR technology related. Founded in 1990, Ultimate is committed to putting people first - so that they will put customers first. Scoring 97% on employee satisfaction, Ultimate employers over 5,000 people in the US. HRD recently spoke to David Almeda, chief people officer of Ultimate and Kronos, who revealed that Ultimate accumulated a score of 100% on the 2020 Disability Equality Index.
"Our company culture was built on the belief that prioritizing your employees' experiences at work is fundamental to any successful business," said Almeda.
"That includes creating and sustaining a work environment where our people can achieve their individual goals, grow their careers, and reach their greatest potential."
Boasting almost 50,000 US employees, Wegmans is dedicated to offering healthier food with a customer-friendly experience. With a 94% approval rating, Wegmans is mainly employed with Millennials (32%) and Gen Z (28%). Wegmans has a dedicated fanbase who promote the organic-style approach to healthier living. – so much so that customers regularly pen 'love letters' to the C-Suite asking them to open a franchise in their neighbourhood.
"This scholarship program helps our people pursue higher education and grow their career," said Colleen Wegman, president and CEO of Wegmans. "With many graduations cancelled or postponed this year, we feel it is particularly important to congratulate this year's scholarship recipients, and all 2020 graduates."
The world-famous technology conglomerate, Cisco employs almost 40,000 employees in the US. With a 98% employee approval rating, it's clear these people truly do love the place they work. During the current COVID-19 crisis, Cisco has been incredibly responsive to calls for aid – in fact, the organization recently announced plans to allocate $225m worth of resources in the global fight against the disease.
"Cisco must, and will, do even more to help others respond to this global pandemic," CEO Chuck Robbins announced on his blog.
"People who were already vulnerable are facing even more risks to their health, stability, housing, and well-being," he said.
"Non-profits are struggling to serve their populations as the number of volunteers declines due to social distancing practices and donations are at-risk due to financial concerns."
The on-demand, cloud-based company is rooted in all things HR – so it should come as no surprise that their people strategy is on point. With a renewed focus on diversity, Workday is a pioneer in the world of gender equality.
Speaking to HRD, Stephen Jack, VP of Workday Australia, explained exactly why they invest so much time and effort into diversity.
"Diversity and Inclusion in the workplace has become a key focus for Australian businesses as organisations understand the positive impact it delivers to the business and employees; greater profitability and productivity in the workplace and stronger employee engagement," he told HRD.
"At Workday, we believe that employee diversity – which includes gender, but also different backgrounds, experiences, perspectives, insights, and skills – fuels innovation, and creates a broader connection to the world. Diversity enables better decision-making, more creativity, and better business outcomes, and at Workday, we believe that women play an important part in that."
Another IT company making the top 10 list, Salesforce is based out of San Francisco and employs around 24,000 employees in America alone. Salesforce is something of a regular on these 'top employers' lists – in fact, in 2019 Glassdoor named Salesforce as one of the best companies for Gen Z workers.
"As a generation whose upbringing has been heavily influenced by technology – and has never known a world without public internet – this data shows that we'll likely see tech companies continue to attract these Gen Zers as they continue their search for jobs," Glassdoor added.
Read more: Hearing on Foodora union push and gig economy gets underway at labour board
With a 95% approval rating, this financial services organization is known for offering the best service to global investors. Employing 46,000 workers, Edward Jones was founded in 1922 by the company's namesake. Speaking on a recent win, Kristin Johnson, Edward Jones CHRO, said: "We inspire our associates to achieve what matters most to them through a culture of inclusive leadership, continuous learning and teamwork. This helps us accomplish our purpose, which is to make a meaningful difference in the lives of our clients, colleagues and communities.
"The pace of change is getting faster, and we must prepare associates by helping them develop the knowledge and skills to meet the future demands of our clients. We must create a learning environment – one where associates can grow their knowledge and skills, and one where we learn from our new associates. We strive to foster a universal sense of belonging so we can be an employer of choice for all."
Straight out of Kalamazoo, Stryker is a leading medical technology company. Speaking to HRD, Erin Cramlet, senior director, HR for Stryker South Pacific, explained how creating an authentic culture is the key to an inspiring workplace.
"We wouldn't be the first company to cite people and culture as key ingredients to a great workplace, but it's what you do with these important elements that makes all the difference," she explained.
"It is our belief that our success as a company starts with our strengths-based hiring philosophy. We choose to focus on understanding whether a potential candidate's talents and strengths align with the role they are applying for, rather than whether or not they've had experience in that particular role before.
"This approach enables our employees to do what they do best, while also providing them with the opportunity to learn and grow their career, alongside a growing company."
Read more: Foodora union vote ends today but fate could rest on if couriers are employees
A household name, American Express is a leader in the banking and insurance world. With a 92% employee approval rating, AMEX drives more than $1 trillion in commerce every single year.
Speaking to HRD, Jo Sully, VP & GM, American Express Global Business Travel, Australia & New Zealand revealed how a flexible workplace is a flourishing one.
"Working flexibly, and working from home, is not for everyone but it does offer some significant advantages," she said. "In the past, many talented professionals with young families, unable to meet the requirements of nine to five work, have had to put in place either expensive child-care arrangements or have one parent become a stay-at-home mum or dad. A flexible approach to work hours can go a long way to improving the careers of young parents and ensure that great talent is retained."
A boutique hotel brand, Kimpton is known for luxury and class. At 92% of employee approval, this hotel company knows how to please its people. In fact, Kimpton is so invested in their employees that they offer up to three days paid bereavement leave on the death of a family pet.
Speaking on landing a place on Fortune's list, CEO Mike DeFrino added: This honor is a true testament to the people behind our brand.
"The Kimpton team is made up of people who are tremendously passionate about their work, and that shines through in everything they do. Their unwavering commitment makes us who we are and ultimately helps us bring our brand promise and ridiculously personal experiences to life every day."