Jump to winners | Jump to methodology
The best places to work for in the US empower employees to flourish
The best companies to work for in the United States cultivate thriving cultures that empower employees to perform at their peak.
The 2023 awardees of Human Resources Director US's Best Places to Work are redefining what employee engagement and fulfillment look like in their respective industries.
Through their unwavering commitment to employee well-being, work-life balance, and career development, these companies have triumphed over the past year's persistent challenges, notably in attracting and retaining top talent.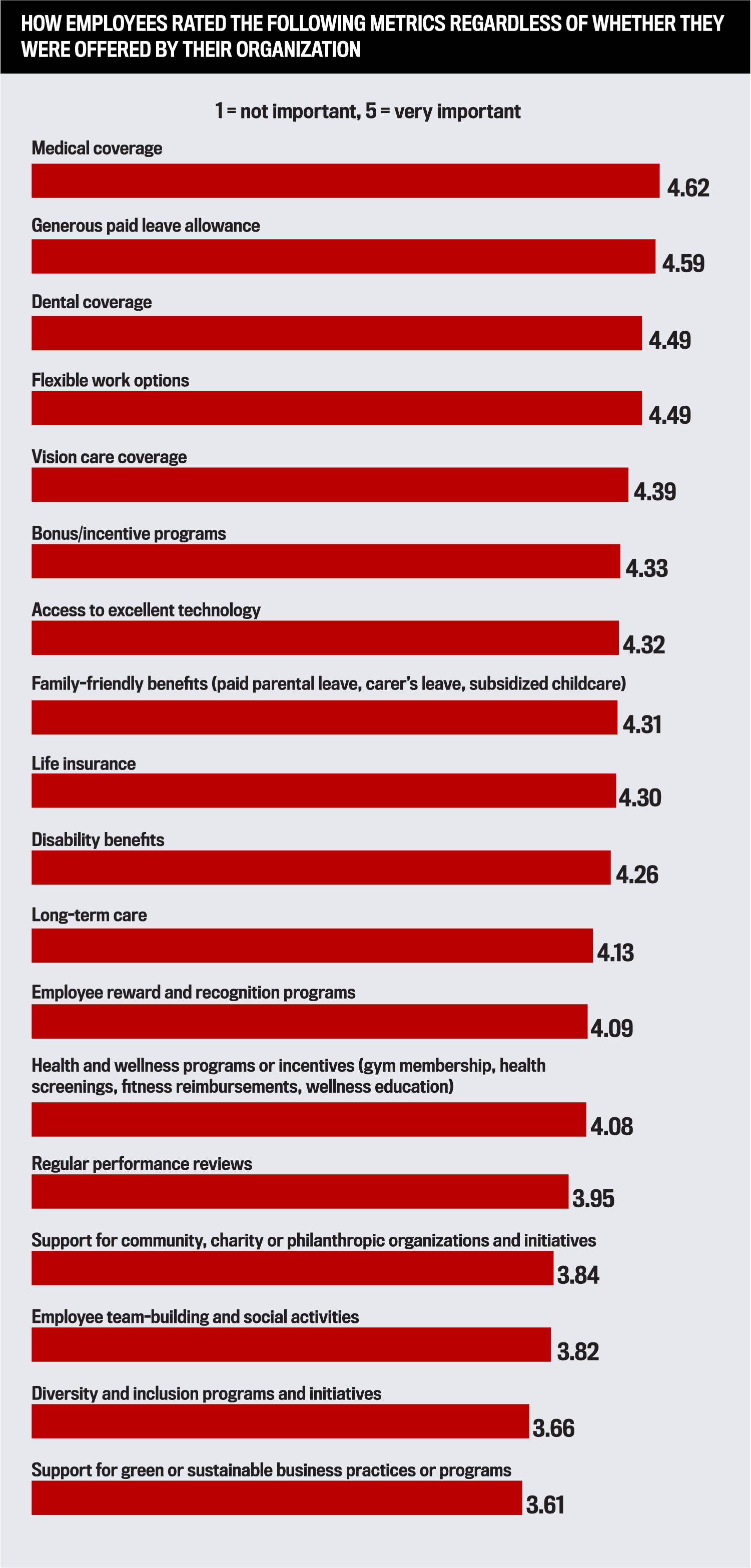 The best companies to work for in the US are also bucking a trend that only about half of US workers say they are extremely or very satisfied with their job overall, according to a 2023 survey conducted by the Pew Research Center of 5,902 workers.
Even smaller numbers of workers indicated they were highly satisfied with their chances for training and skills development, compensation, and prospects for advancement.
However, HRD US's list of best places to work are in lockstep with Pew's findings on what generates high employee satisfaction.
Employee responses at this year's five award-winning companies were:
91% have a good working relationship with their co-workers


82% say communication between senior leaders and employees is good


81% know they will be recognized for excellent work


85% say their job performance is evaluated fairly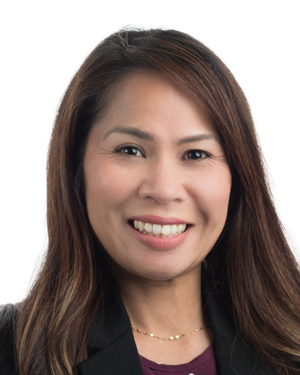 "We foster that positive environment by really listening and recognizing and acknowledging it to let employees know they have been heard"
Dinah PalaimaHarv 81 Group
Positive workplace culture at center of best companies to work for
When it comes to happy team members, wine and spirits packaging supplier and awardee Harv 81 USA is the toast of the town.
Employee comments in HRD US's survey shine a spotlight on how the organization is setting the standard in fostering a positive, fair, and inclusive workplace:
"My organization offers a culture where people come to work energized, feel safe while they are there, and go home feeling a sense of accomplishment."


"A focus on employee engagement, career pathways, and overall work-life balance/satisfaction ultimately helps us all to be happy at work and deliver the best results as a team."


"Management does not micromanage but has faith in the team to process their workload in a timely fashion; we definitely celebrate the wins, and we all work hard to achieve our goals."


"We have an open-door policy and management treats us as equals; we feel like a family."


"Great leadership and exceptional two-way communication."


"Everyone respects each other; management listens and is open to ideas, changes, and improvements."
The owner's values of trust and reliability, dedication to quality and innovation, and passion for customer satisfaction continue to shape the company culture, states vice president of human resources, Dinah Palaima.
The company, which has over 40 years of experience in supporting wine and spirits producers, rebranded to the Harv 81 Group to reflect its diversification into other areas of the industry, including spirits closures, high-quality barrels, and labels. Its first original business, Cork Supply, continues to grow with operations in leading markets such as Portugal, South Africa, Italy, and Australia.
"I've always said I don't think it's HR that puts on the show as far as what's driving culture, it's really the employees and it starts with the owner," explains Palaima. "We all share the mindset of working hard and playing hard and sometimes working hard can mean you're wearing 10 different hats, but we celebrate the wins together."

Top US companies to work for listening and responding to employees
At Harv 81 Group, new hires are welcomed with a champagne toast, and the 110+ employees at the company's Benicia, California cork finishing facility receive enriched compensation and comprehensive benefit plans, including:
an FSA for childcare


regular offsite team-building activities


a psychologically safe environment that promotes innovation and collaboration
HRD US's survey showed employees' overall satisfaction rating at 84%, with every category that contributes to a company being one of the best to work for, scoring a 4 or higher out of 5 (with 5 being exceptional), the top three of which include:
good working relationship with co-workers


workplace flexibility


employee team-building and social activities tied with work-life balance
The Harv 81 Group also conducts a similar internal engagement survey to gauge how employees feel about managers, benefits, paid time off, health and safety issues, and more.
"We want that feedback, and we foster that positive environment by really listening and recognizing and acknowledging it to let employees know they have been heard," adds Palaima. "I think that is key to having a good company culture."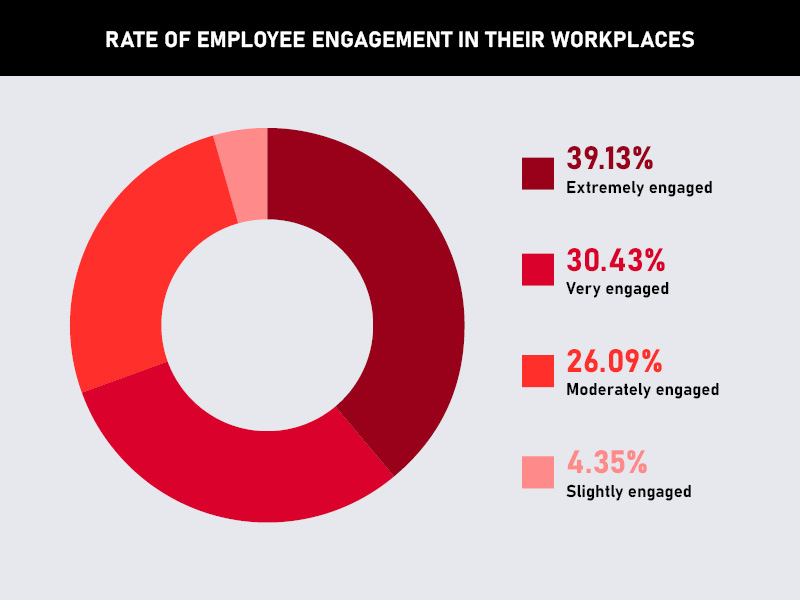 Trusted employees excel at Best Places to Work in the US
The best companies to work for in the US are revolutionizing the recruitment process to prioritize candidate experience. They ensure transparent communication and offer comprehensive onboarding programs from day one.
At awardee Whereby, a technology company that developed the eponymous collaborative video meeting platform, job candidates are paid a nominal hourly rate to compensate for the time they're putting into its interview process.
When a job offer is accepted, the new employee is given a company credit card two weeks before their start date to purchase essentials to be ready for their first day. It's part of the organization's overarching policy that encourages employees to do "whatever is in the best interest of Whereby".
"That policy has been empowering for our team and has really helped them to feel they are trusted," explains chief operating officer Jessica Zwaan. "Make a decision that you think is in the best interest of the company and we trust that it is going to be OK; there's almost no problem that anyone can cause that would be chaotic and, in the best case, you made a great decision independently."
Whereby employees are fully remote and enjoy working from wherever they are in the world, including New York City, the UK, and Norway, which serves as the startup's headquarters.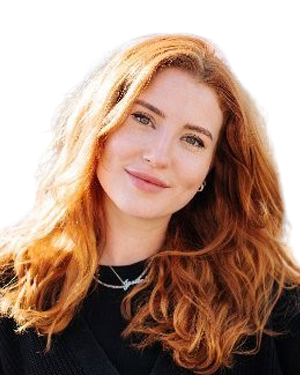 "Some of our best solutions to challenges have come from opening up suggestions from the team and a lot of them have stepped up because they've been so deeply involved in understanding why we're doing what we're doing"
Jessica ZwaanWhereby
Employee comments in HRD US's survey revealed:
"The organization has a fantastic approach to flexible working; it is truly free and flexible. Unlimited annual leave removes the stress of counting holiday days."


"My organization does an excellent job of maintaining a fairly flat hierarchy and allows anyone to contribute to any part of the business when they identify an improvement or opportunity. While advancement opportunities can be tricky during times of slow growth, I have advanced my career and skills greatly, thanks to this flat hierarchy."
With an overall employee satisfaction rating of 87%, the organization is also earning top marks for:
workplace flexibility and work-life balance


number of paid annual leaves


family-friendly benefits
"For us, the next big thing is how do we go about giving opportunities for our team to continue learning and growing without feeling they have to start looking externally," Zwaan remarks.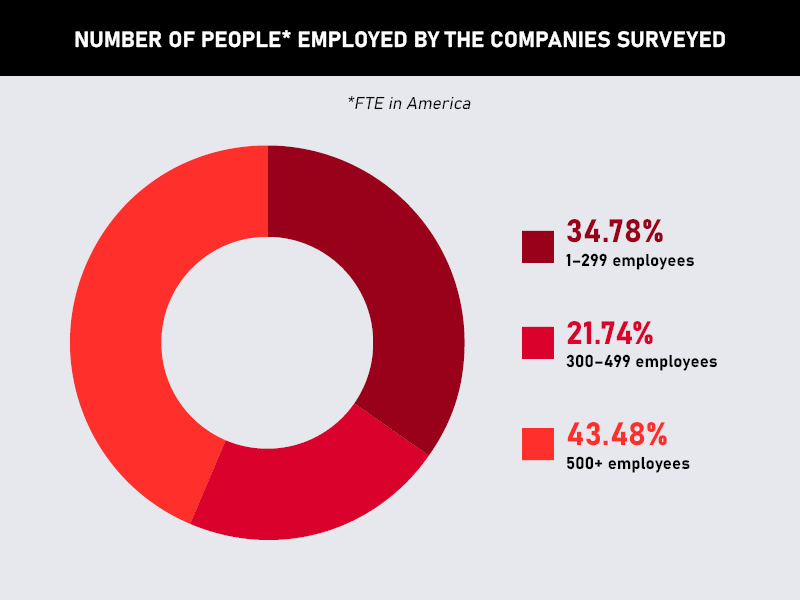 500+ employees
300–499 employees
Chateau Retirement Communities
1–299 employees
Insights
As part of our editorial process, Key Media's researchers interviewed the subject matter expert below for an independent analysis of this report and its findings.
The entry process for the Best Places to Work 2023 ranking comprised two steps: an employer submission followed by an employee survey. Organizations had to complete an in-depth submission with questions looking at key factors such as employee engagement, turnover rates, average tenure of staff, compensation and benefits, health and wellness programs, diversity initiatives, professional development, corporate culture, flexible work options, reward and recognition, and green programs.  
Companies that successfully completed the submission phase were then sent a link to an online employee survey to be circulated internally within their organization. To ensure the integrity of the data collected, employees were requested to provide their company email addresses.  
Organizations had to meet a minimum number of responses to be eligible for the Best Places to Work recognition, based on company size: 1–99 employees = minimum of 10 responses, 100–499 employees = 20+ responses, and 500+ employees = 50+ responses. The survey asked employees to rate their company across a range of metrics that constituted drivers of employee satisfaction. An employer needed to achieve an overall satisfaction rating of at least 75% to be recognized as a Best Place to Work in 2023.