Is Starbucks CEO onto something? HR leaders say it's the best way to develop strong relationships with workers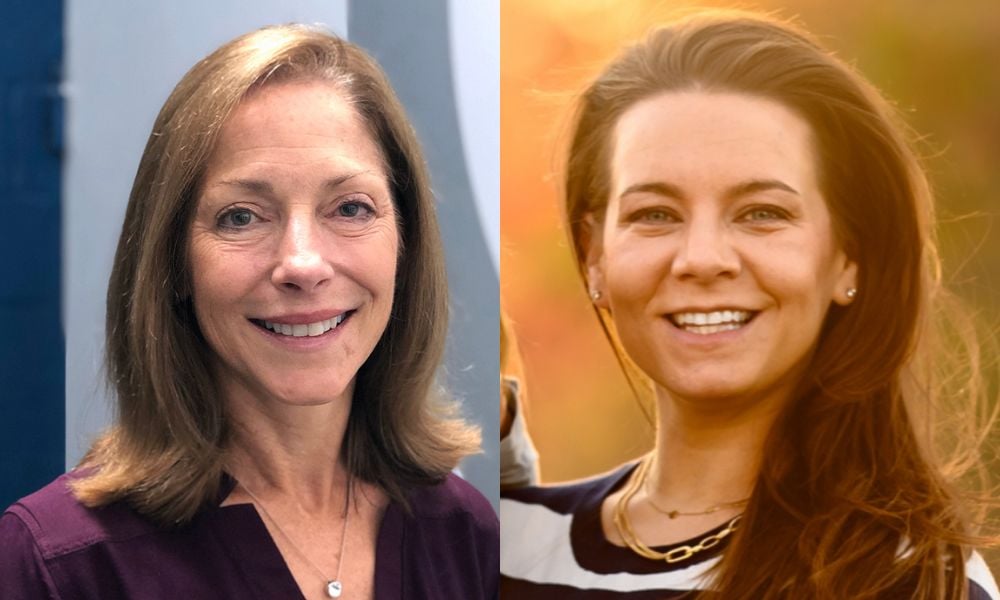 Executives looking to build stronger connections with front-line workers need to put themselves in their employees' shoes.
"Leaders who show a genuine, continuing interest in understanding their employees' roles and needs tend to develop the strongest relationships with their employees," says Rachel Olchowka, chief people officer and general counsel at Fetch, a consumer-engagement platform that rewards shoppers for purchases from brands such as Huggies and General Mills.
"Spending an hour a month shadowing a member of a different team can give a lot of insight into the pain points folks experience. Addressing them goes a long way to building trust," Olchowka told HRD.
The question of executive connections with front-line workers was in the news this past week after Starbucks CEO Laxman Narasimhan told employees that he'll work a half day every month at one of the coffee giant's stores, CNBC reported. Narasimhan says it's an effort to keep "close to the culture" of the Seattle-based company, which has come under fire for alleged anti-unionization tactics.
Leading with empathy creates an inclusive workplace
The C-suite sets the tone, as successful leaders are intentional about creating a supportive environment for all employees, says Olchowka.
"Giving employees safe spaces, open forums and employee resource groups (ERGs) to discuss how the company approaches issues like diversity and inclusion offers avenues for expression, while also giving the business actionable feedback and new ideas on ways to improve in the future," says Olchowka, who heads up HR at the 700-employee company.
"Even in ordinary touch-base conversations, arriving on time and conspicuously dedicating one's attention to another person can help signal that a leader truly cares about what the employee has to share. All too often, executives fall into the business trap, too focused on emails and texts arriving during a conversation than the person on the other end of the line."
Executives that are committed to leading with empathy should allocate time and resources toward efforts that workers value, such as learning and development, says Olchowka.
"Mentorship relationships across the business can help supercharge the development of talented employees. Mentorship can involve giving explicit advice, or it can involve helping the mentee navigate their way through a situation that feels like it's stuck. Personal attention, even if given at a relatively infrequent cadence, can be very impactful."
Retail execs help out front-line workers
The top brass at Sweetwater, a Fort Wayne, IN-based music technology and instrument retailer, know firsthand the value of joining front-line workers in the daily grind. During the COVID-19 pandemic, the company's senior leaders helped out with picking orders and packing boxes in the distribution center.
"Not only did we uncover improvement opportunities that made our employees' lives better, but we also gained a better understanding of their day-to-day work that is still bearing fruit in our decision making," Jeff Ostermann, chief people officer at Sweetwater, which has 2,600 employees, told HRD.
"Human-centric leadership is imperative in our modern era. Organizations that can recruit, retain and optimize the performance of the strongest talent are best positioned to create enduring value for their stakeholders. This only happens when leaders put their finger on the pulse of the thoughts, ideas and concerns of their most valuable resource - their people."
Head of HR at tech firm prioritizes feedback
Interactions, a Franklin, MA-based technology firm with 371 employees, has created another avenue for executives to connect with personnel. The company launched a program called "Real Talk" to create a safe space for employees to discuss issues in the workplace and beyond with company leaders.
"These consistent lines of communication are critical to understanding employee priorities and pain points and keeping track of them as they may evolve," Mary Clermont, chief people officer at Interactions, told HRD.
"Everyday practices like sending out regular employee pulse surveys to get a temperature check can be just as impactful. But make sure there's a process to close the loop afterwards, so that you can provide the right support and resources to set employees up for success."