Companies are turning to mentorship programs as a cost-efficient way to maximize learning and development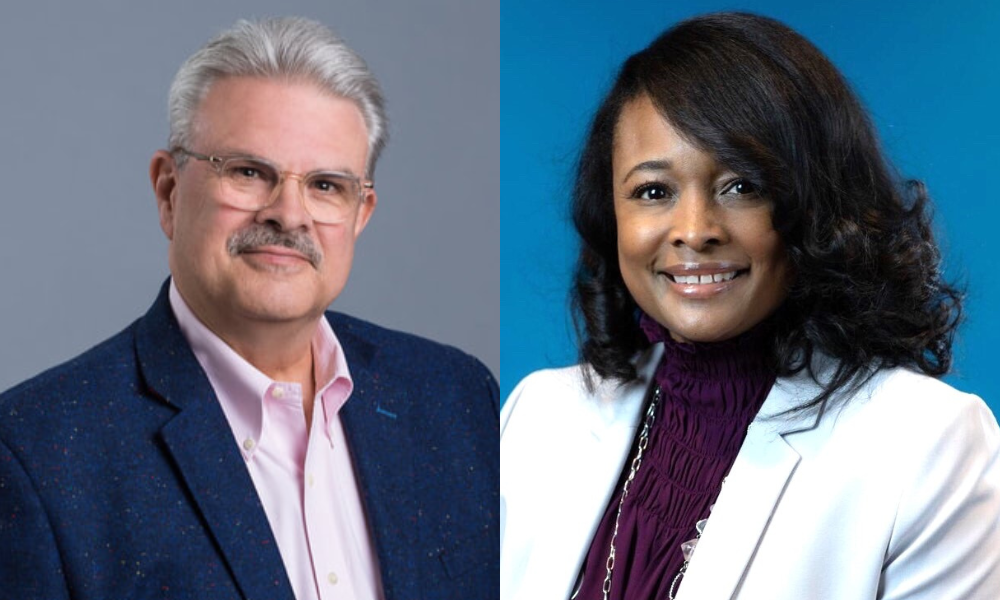 Tawanna Myers, chief people and culture officer at Big Brothers Big Sisters of America (BBBSA), has her sights set on implementing an internal mentorship program, which she considers a tried-and-true method to boost employee engagement and talent development.
But before any such program gets underway, the nearly 20-year HR veteran (like any HR leader) must evaluate whether it's the right move for the nonprofit.
"Listen to your employees and find out if they find value in being paired with a mentor in the organization," Myers told HRD. "Think of leaders who can serve as mentors, making sure there's capacity, willingness and buy-in. You also want to think about diversity demographics within the organization. Who are the people we'd be looking to serve and what does that look like in terms of who can serve as a mentor?"
As part of its diversity, equity and inclusion (DEI) commitment, Heineken USA, a subsidiary of Dutch brewing giant Heineken, focuses on diverse mentorship. In fact, its three employee resource groups (ERGs) – dedicated to women, Black and Hispanic employees – created their own mentorship programs with more than 40 pairings throughout the company.
Segolene Prot, senior vice president and chief people officer at Heineken USA, is paired with a colleague in Rwanda through the company's global mentoring program. "The definition of what the program is supposed to achieve is super important, so it doesn't turn into chit chat or sharing career advice," Prot told HRD. "There are behaviors we want to have at Heineken, so we each picked one we considered ourselves well-versed in and were matched up accordingly."
Prot and her colleague chose "building a culture of belonging," which supports the company's overall DEI strategy.
"The needs in Rwanda are very different from the needs in the U.S.," Prot says, "but he can share some of his experiences, which actually influence what I can do here, and vice versa."
What makes a good mentor?
Mentorship is also a cost-efficient way to maximize learning and development in your organization, which is particularly beneficial as companies slash budgets ahead of an anticipated recession.
"A great way for leadership to show investment in their people is mentoring, which doesn't cost anything because most times its people in your own company who are mentoring their colleagues," says HR advisor and consultant Gregg Tate, former senior vice president of HR at Adidas.
"A good mentor is someone who has been there and done that, someone who has been in your shoes and has likely experienced what you're experiencing," Tate, partner at Collective Brains, Inc., a professional training and coaching firm, told HRD. "But at the same time, they have to be able to relay that. If I have 40 years of experience, that doesn't necessarily mean I'm a good mentor. I have to know how to convey that experience to help someone else."
Of course, companies can't rely on just any tenured employee to serve as a mentor. While the role demands experience, it also requires soft skills, such as effective communication, listening and leadership.
"Mentors need to be empathetic, compassionate, open-minded, flexible and available to their mentee," Myers says. "Trust building needs to happen within the mentor-mentee relationship. Are you willing to provide constructive feedback, guidance, resources and tools, and are you willing to receive that same feedback with honesty and integrity?"
The rise of reverse mentoring
There's also been an emerging trend since the COVID-19 pandemic of reverse mentoring, in which young employees teach their more established counterparts about the digital world, particularly the tools and technology needed to adapt to a remote or hybrid workplace.
"The world is now going to operate in this kind of environment," Tate says. "Mentors, regardless of experience-level, have to be able to create an environment of psychological safety so you can feel comfortable as a mentee and have a good, open relationship to build discussion."
Although Myers doesn't currently oversee a reverse mentorship program, she recently experienced its benefits while working with members of the BBBSA ACT (Alumni, Champions, & Training) Initiative VISTA project. Most of these volunteers are Gen Z, and they opened her eyes to the importance of not rushing through the open enrollment process because newcomers to the workforce aren't as well-versed in benefits jargon as their senior colleagues.
Although Myers was receptive to a new perspective, HR leaders can't expect everyone else to be. Her advice for trying to implement reverse mentorship is to explain how it will be beneficial to both parties, especially the more seasoned employees.
"Everybody wants to know 'what's in it for me?' Well, we're creating this environment that's diverse and inclusive of perspectives and experiences. You don't have to adopt everything from your younger colleagues, but you should listen and be able to respond and engage based on what you now know about them," Myers says.