The protest is in response to Disney CEO Bob Chapek's reaction to Florida's 'Don't Say Gay' bill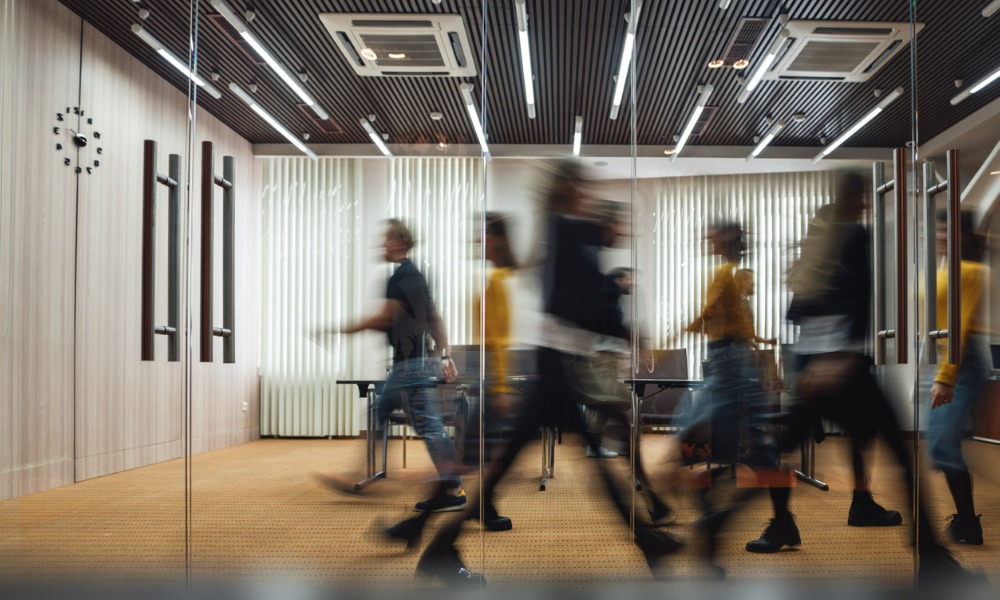 Disney employees are set to walk out on the job today in protest of CEO Bob Chapek's response to Florida's "Don't Say Gay" bill.
A website "WhereIsChapek.com" and an associated Twitter account "@DisneyWalkout" have emerged over the past week, posting a schedule of daily 15-minute walkouts ahead of today's full-day protest. According to CNN, Disney's LGBTQ+ employee resource groups aren't involved in the demonstrations.
In an open letter posted on the website, organizers of the walkout said that statements by Disney's leadership regarding the bill "have utterly failed to match the magnitude of the threat to LGBTQIA+ safety represented by this legislation." "Primarily, those statements have indicated that leadership still does not truly understand the impact this legislation is having not only on Cast Members in the state of Florida, but on all members of the LGBTQIA+ community in the company and beyond," the letter reads.
Last week, Chapek apologized and admitted that he "missed the mark" after previously refusing to publicly oppose the bill, which would ban educators from discussions about sexual orientation and gender identity in classrooms.
In an email to staff, Chapek said he and Disney's leadership "unequivocally stand" with LGBTQ+ employees and are committed to inclusivity, CNN Business reported. "In terms of our communities, we are and will continue to be a leader in supporting organizations that champion diversity. In 2021, we provided nearly $3 million to support the work of LGBTQ+ organizations. And, we have a long history of supporting important events like Pride parades," Chapek wrote.
Although The Walt Disney Company (TWDC) has pledged support to the LGBTQ+ community, Chapek said the company wouldn't be getting involved in the discourse. "I do not want anyone to mistake a lack of statement for a lack of support. We all share the same goal of a more tolerant, respectful world. Where we may differ is in the tactics to get there," he wrote.
Read more: 'It's okay to make mistakes,' says Allego chief people officer
Since the email went public, Chapek said he received messages from his employees bearing their "pain, frustration, and sadness." "Speaking to you, reading your messages, and meeting with you have helped me better understand how painful our silence was. It is clear that this is not just an issue about a bill in Florida, but instead yet another challenge to basic human rights," said Chapek in a message to employees. "You needed me to be a stronger ally in the fight for equal rights and I let you down. I am sorry."
As part of Chapek's first steps in opposing the bill, he said that the company is "pausing all political donations in the state of Florida pending this review." That came on the heels of a recent Orlando Sentinel report, which revealed that Disney has donated money to every single sponsor and co-sponsor of the bill.
"TWDC claims to integrate DEI in its core values but the employees have yet to see fruitful integration of this program that is properly uplifting marginalized voices, moreover in an intersectional way. By supporting the politicians who brought this legislation and not taking a public stand against it, Chapek and TWDC leadership have made it clear they are more than willing to sacrifice their employees' health and wellness in service of the bottom line," the letter read.
According to the website, the open letter is in partnership with members of the LGBTQIA+ community across Disney Corporate, Disney Television Animation, Lucasfilm, Pixar, Disney Media and Entertainment Distribution, Disney Streaming, Enterprise Finance, Enterprise Technology/Global Information Security, Bento Box and Disney Animation Studios.