HR leaders weigh in on second-chance hiring amid tight labor market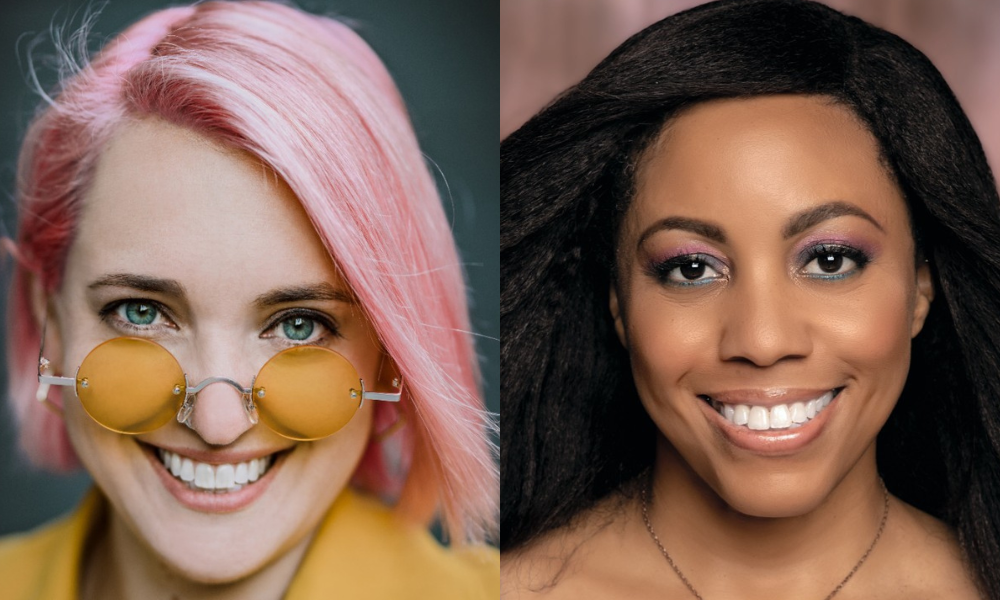 As companies scramble to fill open positions in this highly competitive labor market, one untapped talent pool that HR leaders should consider is formerly incarcerated individuals.
They're unemployed at a rate of more than 27%, according to the Prison Policy Initiative. That's higher than the total unemployment rate during any period in the history of the United States, including the Great Depression and the height of the COVID-19 pandemic.
Meanwhile, nearly 75% of formerly incarcerated individuals are still unemployed a year after release, according to the American Civil Liberties Union.
LaFawn Davis, senior vice president of environmental, social and governance (ESG) at Indeed, advocated for hiring formerly incarcerated individuals at her company's HR conference in New York City in October.
"Together, we can break down bias and barriers to entry and pave the way for a more equitable world of work," Davis said. "We can welcome the right skills by focusing on competency and proven performance, not just degrees or letters. You'll be opening opportunities to a much wider slice of the population, and you'll be bringing in eager, quality, trainable talent with an interesting set of skills and experiences to bring to the table."
Approximately 77 million people in the U.S. have some type of criminal record, according to the National Conference of State Legislatures. In fact, someone's criminal history can start as early as high school. "Even having a misdemeanor or an arrest without conviction can create a host of lifelong barriers that stand in the way of employment," Davis said. "Mass incarceration disproportionately impacts communities of color, LGBTQ+ individuals and those with a history of mental health issues."
Davis strongly believes in fair-chance hiring, giving all applicants equal employment access. After all, workers with criminal records have high retention rates and are no more likely to be fired for misconduct than workers without criminal records, according to a 2017 study from Northwestern University. Surely, HR leaders don't need to be reminded that retention is far less expensive than hiring, onboarding and training.
Another tool in your DEI strategy
Currently, 37 states (including California) have passed some type of "Ban the Box" law, which requires employers to remove questions about a candidate's criminal history from employment applications. In some cases, employers can check on an applicant's criminal background after conducting a job interview. In other cases, employers must wait until they've extended a job offer.
Employment is the antidote to recidivism, Davis said, citing salary, some place to be, the chance to make a difference and the satisfaction of being part of a team as factors in preventing former inmates from returning to prison.
Aubrey Blanche, senior director of equitable design, product and people at Culture Amp, agrees with Davis that considering the abilities of formerly incarcerated individuals is a great way for companies to not only gain access to talent, but also begin to address long-standing inequities in society.
"The fact is our country incarcerates more people – and for smaller 'crimes' – than any other country on Earth," Blanche told HRD. "It's also a fact that those people who are entangled in the criminal justice system are disproportionately likely to be Black and brown. This injustice is a design feature of our society, and one that business leaders can make an active choice to begin to address."
"It's important that employers proceed with intentionality on these issues because formerly incarcerated individuals may have needs that may be significantly different to their peers with dissimilar experiences," Blanche continues. "They may face significant stigma and may be adjusting in ways that are unique to their experiences. That's why I'd absolutely recommend that companies consider creating opportunities for people from this community, but to do so in partnership with organizations that have expertise specifically in integrating formerly incarcerated people into the workplace."
Potential worthwhile investment
There are also financial incentives, such as the Work Opportunity Tax Credit, to hiring formerly incarcerated individuals. The federal benefit offers tax credits of up to 25% of first-year wages for those who hire qualified ex-felons working at least 120 hours, and 40% for those working more than 400 hours. There are also tax breaks at the state and local level for rewarding fair chance hiring practices.
"Focusing on your DEI policies isn't about lending favoritism to any one population," Sid Upadhyay, CEO and co-founder of recruiting platform provider WizeHire, told HRD. "It's about building a much more inclusive and equitable hiring process for all. Expanding DEI policies to include second-chance applicants also resonates with jobseekers, especially millennials and Gen Z, who are looking to work with companies dedicated to greater social impact."
HR veteran Trav Walkowski, partner and board chairperson at Milwaukee-based HR consultancy Employmetrics, says he isn't opposed to the concept of second-chance hiring, but it depends on what the individuals were incarcerated for.
"I wouldn't consider a candidate convicted of money laundering, fraud, theft or any other financial issue for a bank or any other position where the candidate would handle money," Walkowski told HRD. "Similarly, I wouldn't consider a candidate convicted of child abuse for a position working with children. As long as the position is not at all related to the crime they committed, then it's fine."