California is one of many states with a law that prevents employers from asking job candidates about their criminal history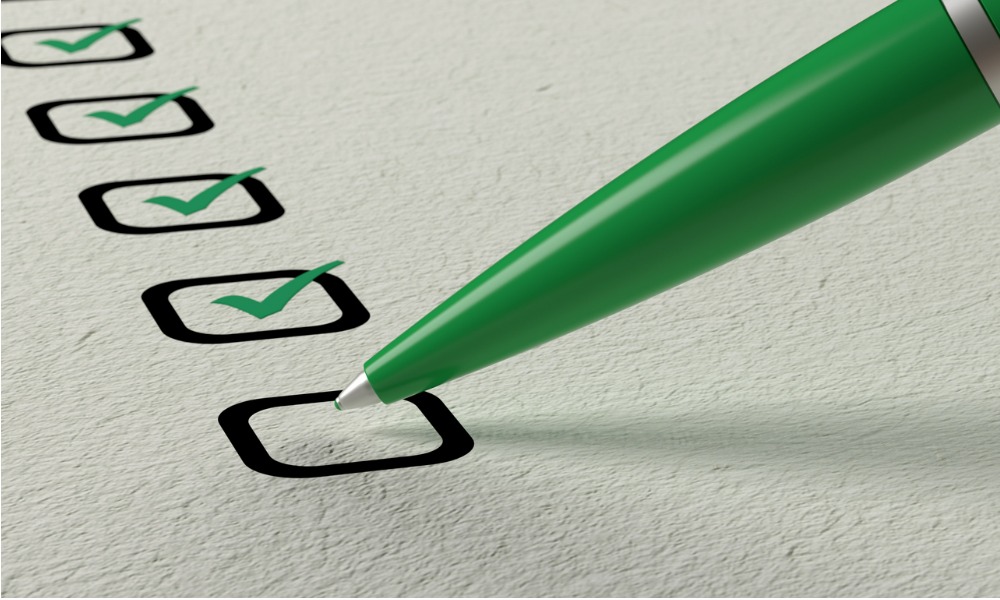 This article was provided by USA Express.
In a devastating blow against business' freedom to make their own hiring choices, a federal judge in New York has ruled that a man who served nearly 25 years in prison for second-degree murder can sue Amazon and Whole Foods for declining to hire him based on his criminal history.
This is thanks to the "Ban the Box" campaign, which refers to the check box on an application that asks about a potential hire's criminal record, aimed to open opportunities for people trying to get back on their feet after committing a crime. New York is just one of the many states, including California, that have enacted policies that prohibit employers from discriminating against people with a past.
Few would argue against giving a second chance to a person trying to turn his life around for the better, especially if that person is a parent in need of a job. But this well-intended initiative has created a new set of problems for employers, formerly incarcerated job-seekers, and potential employees who don't have criminal records at all, especially people of color.
What went wrong?
"Ban the Box" is a sore subject for every employer out there. It strips them of their First Amendment right to even ask a potential employee if they've been convicted of a felony or misdemeanor. Make no mistake: Convicted felons probably know the law better than most people on the hiring side, and it's not unusual for them to become attorneys themselves. An employer's denying a job to a potential hire with a criminal record that goes back more than seven years is pretty much the nail in the coffin for a lawsuit, as we see in this New York case now. The ex-con could hire a lawyer and squeeze a couple hundred thousand dollars from that employer. Amazon might be able to swing that, but can you?
Making the problem more precarious is the estimate that 64% of unemployed men over the age of 35 have non-traffic-related criminal records.
Read more: How at-will employers should handle false promise accusations
This is an unfortunate situation. As company owners, it is our responsibility to not only staff our businesses as we see fit to sustain our livelihoods, but to also provide a safe environment to our customers and our other employees. How is an employer not allowed to know if they're hiring a dangerous felon or a thief? They call it "banning the box," but it sure puts the boss in a box of their own.
Criminal history matters, and it's important to know about it. At my company, we believe in second chances, and over the years I have hired people with questionable backgrounds. When we hired a person with such a history, they often didn't last or they didn't perform their job satisfactorily. Worse, some used our generous spirit against us, actually gaming the system to extort money from us. Other employers, colleagues of mine, have had the same experience – they've hired someone with a checkered past and it came back to haunt them.
Employers aren't the only ones suffering. A new study published in the journal Social Problems reveals that the "ban the box" initiative has resulted in adverse effects for the candidates, too. It cites higher unemployment rates for fathers, particularly men of color, living in states with this protection over less regulated states, whether they have criminal histories or not. That is because hiring managers are taking it upon themselves to simply guess whether an applicant might have a criminal history. Racial prejudices based on crime statistics have misled employers to simply steer clear of hiring people who fall into particular demographics – so the innocent are losing out on job opportunities, too, while their families pay the price.
As an employer, you neither want to put your company at risk nor discriminate against a person who has done nothing wrong. Fortunately, you can still get around "ban the box."
My advice is to conduct your first interview without broaching the subject of criminal history. Don't make any promises or offer a position, but rather end the conversation with, "We're still interviewing and I will keep you posted." Then, run a public-record background check based on the applicant's name. You can also run a check before calling your applicants for interviews.
You can run a full background check with a company like mine, or you can simply run a court check yourself using the applicant's name. The reports tell you when, where and how your applicants have found themselves on the wrong side of the law, so you can make an informed decision about whom you bring into your business' fold.
These checks are available everywhere, at the state, county and city level. They are legal, and they don't require authorization. Some counties don't charge for these court checks, but in Los Angeles County, where my business is located, a check costs $4.25. It's money well spent, and it saves a lot of headaches down the road.
Should you find that your applicant has a criminal past, evaluate the situation. Did a bar fight go south or a missed child support payment find the candidate behind bars, or was it a premeditated violent crime or calculated theft? Did the crime occur when the candidate was a teen, or when they were older and should have known better? Some bets are safer than others. If you believe the transgression would make them incompatible with your business' environment, you simply don't call the person back for a second interview.
If the candidate calls for a status on your job hunt while you're still in the checking process, you can say you're still interviewing. Or if you've already ruled the person out, you can say, "It was nice meeting you. Thank you for coming in. The position has been filled."
We employers have a duty to our clients and customers, our employees and their families – and to our families who depend on us – to create a productive, safe and healthy work environment. Extend a second chance to a deserving person if you feel it's the right move, but always perform a background check to make your business your first priority.
Harry Kazakian is a licensed private investigator and founder and president of USA Express, a provider of a wide range of litigation-support services.