ESG leader advocates for hiring people with disabilities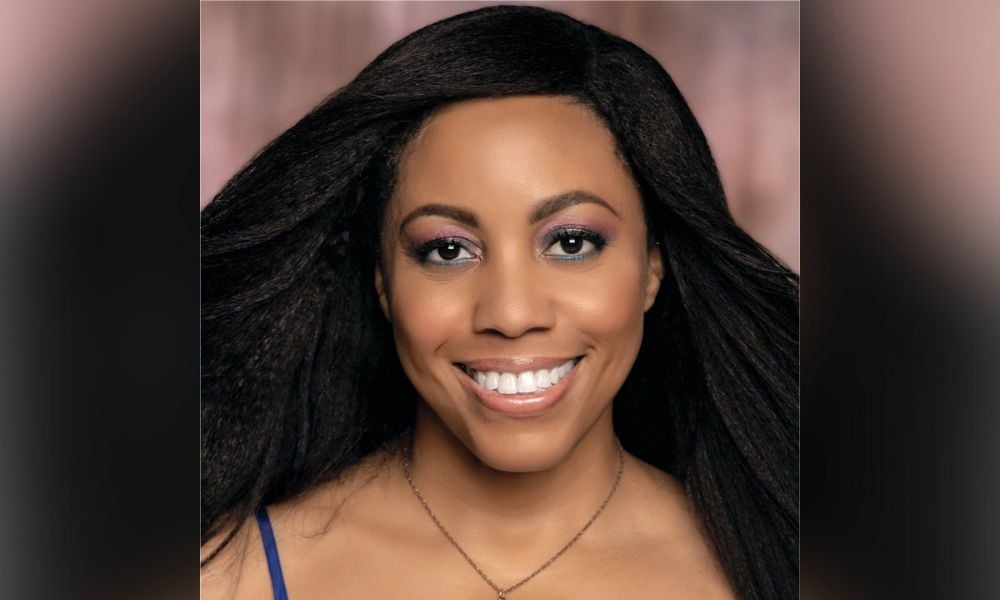 LaFawn Davis, senior vice president of environmental, social and governance (ESG) at Indeed, has been hustling since she was 14 years old.
From her first gig at a Black-owned flower shop to navigating the retail space, her career path ultimately led her to the burgeoning technology industry, where she landed a high-paying role without internship experience or a college degree.
However, when the dot-com bubble burst, the lack of those credentials became her albatross. She was laid off for the first time in her life and couldn't find work. Unable to support herself and her son, she moved back home with her parents. Finally, after six months of unemployment, a friend helped her get another gig.
Davis went from making $90,000 a year to $11.75 an hour.
Read more: No more 'mass applying:' Ramped aims to help job seekers, HR leaders
"I understand what it's like to have barriers to employment," Davis said during a presentation at her company's recent HR conference in New York City. "I understand what it's like to be evaluated on credentials, or lack thereof, versus skill. I understand how it feels for the world of work to have left me behind."
Nearly two-thirds (62%) of Americans over 25 years old have no bachelor's degree, according to U.S. Census Bureau data. More specifically, 72% of Black adults and 79% of Hispanic adults don't have bachelor's degrees.
As part of their commitment to diversity, equity and inclusion (DEI), and due to the dearth of labor over the past couple years, many employers are no longer requiring job candidates to have degrees. The Great Resignation has played a significant factor – roughly 81 million Americans have quit their jobs since the beginning of 2021, according to the Bureau of Labor Statistics. Meanwhile, there were 10.1 million job openings in August, according to the latest Job Openings and Labor Turnover Survey (JOLTS).
While that was down from 11.2 million in July – the biggest decline since the height of the COVID-19 pandemic in April 2020 – it's still a historically high amount. (For context, 7.1 million in August 2018 was a record for the survey, which began in December 2000.) In another indication that employers are starving for talent, job postings on Indeed were 50% above their pre-pandemic baseline in August.
However, just because jobs are available and the demand for talent is high doesn't mean it's easy to match the right person to the right role, said Davis, whose prolific HR career includes stints at Google, Yahoo!, eBay, PayPal and Twilio.
"The world of work, especially from the perspective of the worker and job seeker, is fundamentally broken," Davis said. "Recruiting strategies that once upon a time were good enough are now looking threadbare and used up. This is the moment to rebuild work for everyone. The key to being the change we want to see and to be is to get outside the box. We build the future of work by seeking and welcoming underappreciated, untapped talent, which includes job seekers facing historical barriers to employment."
Read more: AI-based hiring tools can violate Americans with Disabilities Act
One untapped talent pool, Davis said, consists of people with disabilities, which comprise more than a quarter (26%) of adults in the United States, according to the Centers for Disease Control and Prevention (CDC).
Although it's been 32 years since the Americans with Disabilities Act (ADA) was signed into law, prohibiting discrimination against people with disabilities, they still face major hurdles when it comes to equal opportunities for inclusion. Although many companies have made office spaces physically inclusive, there's plenty of room for improvement when it comes to being digitally inclusive, especially in a post-COVID world embracing remote and hybrid work.
As of 2022, only 3% of the internet is accessible for people with disabilities, according to WebAIM, a non-profit based at Utah State University.
However, most people with disabilities aren't concerned with flexibility in the workplace because they can't find jobs. In fact, only 19% of people with disabilities were employed in 2021, according to the Bureau of Labor Statistics. "Leaving talent on the sidelines leaves us short of the brain power and capability that can advance our businesses," Davis said.
The government is stepping up to bridge the talent gap by cracking down on AI-based hiring tools, which tend to discriminate against people with disabilities. Earlier this year, the U.S. Equal Employment Opportunity Commission (EEOC) issued guidance warning of common applications of these tools that could violate the ADA. According to the EEOC, employers are responsible for vetting potential bias in AI-based hiring tools, even if the software is provided by a vendor.
"Technological progress has allowed new doors to open for people with sight and hearing challenges," Davis said. "It's easier for application designers and web developers to deliver products fully conscious of screen readers and alt text. The legal system has also made software providers and web publishers aware of their obligation to use these tools. Let's make the labor market more accessible one job at a time."