Global Head of Programs & Operations reflects on following LinkedIn's lead of paying ERG leaders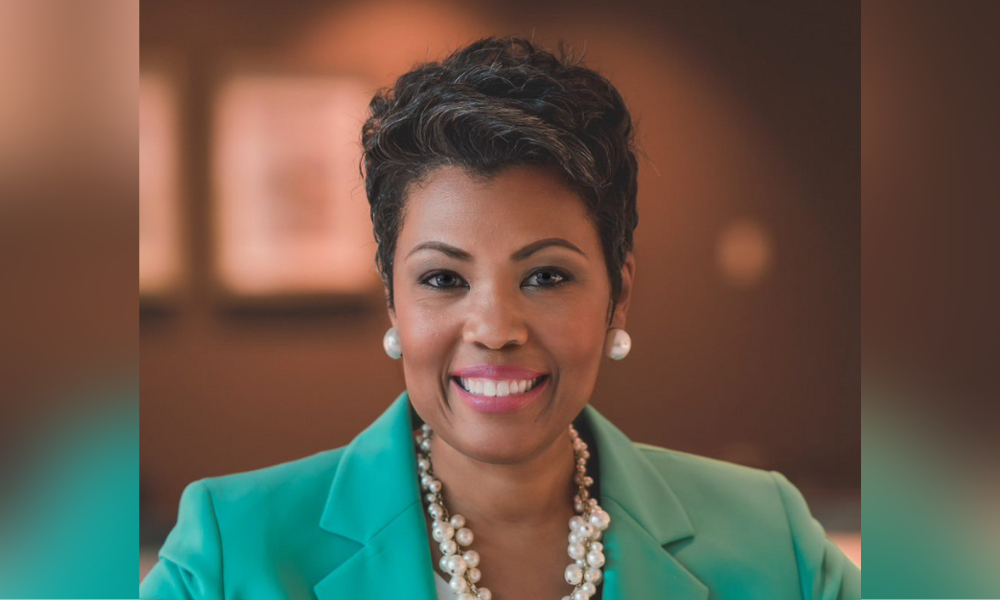 When Workday planned to reopen its doors and welcome employees back to its Pleasanton, CA-based office, senior leadership relied heavily on People with Disabilities, one of the company's nearly dozen employee belonging councils, aka employee resource groups (ERGs).
After all, those employees greatly benefitted from working in the comfort of their home rather than having to contend with the challenges of commuting and sharing an office space. In order to make the office as accommodating as possible, Kumari Williams, global head of programs & operations, belonging & diversity at Workday, toured the workspace with a visually impaired employee to learn their perspective.
"It was life-changing," Williams said during a panel at the Workhuman Live conference in Atlanta. "I didn't recognize there was a gap we needed to drill down. Our process for requesting accommodations wasn't broken, but when you put on the lens of someone who's actually requesting an accommodation, you understand what the community needs."
Read more: ADP VP: Companies need to leverage their ERGs' passion
A nearly 20-year veteran of the HR industry, Williams joined the software provider for financial and human capital management in May 2021. Although she's still learning the ropes at the company, she has experience in fostering diversity, equity and inclusion (DEI), even serving as co-chair of the Black Diversity Task Force at her previous employer HARMAN International.
"It's important to help ERGs understand where they fall in the company's overall diversity strategy, ensuring their efforts are aligned to your global strategy," Williams said. "If ERGs are working independently, it can set up a dynamic where you're working against each other."
ERGs have played a pivotal role since the COVID-19 pandemic, providing support to workers when they've needed it most.
Traditionally, ERGs consist of employees who volunteer their time and effort to foster an inclusive workplace. Due to their motivations, needs and the general nature of ERG work, employees who lead these groups are more likely to be Black, Indigenous and People of Color (BIPOC) and oftentimes women. ERGs are a way for underrepresented groups to band together to recruit more talent like them into their companies and make sure that talent feels supported and gets promoted.
They've become more commonplace since the racial protests throughout the United States in the summer of 2020. However, two years after companies have pledged to launch DEI initiatives, their grandiose announcements and mission statements have rung hollow. After all, ERGs are a great way to boost morale and improve company culture, but there's a major issue: an overwhelming majority aren't being compensated.
Last year, only 28% of respondents indicated that their organization compensated their ERG leads, according to the 2021 State of the Employee Resource Group Report conducted by The Rise Journey, a New York City-based HR consultancy. While that's a noteworthy increase from a mere 6% in 2020, it indicates that employers still don't truly value ERGs' contributions to an organization.
LinkedIn is one of the few companies who have tried to change that perception. Last summer, the Sunnyvale, CA-based social media giant announced it would pay the global co-chairs of ERGs $10,000 a year. Workday followed suit, according to Williams, but received mixed reviews from employees.
"It raised a lot of questions because of a lack of transparency in the system," Williams said. "It's not created equal: the pressure that the top ERG leader feels is different from the chapter leader. Be careful about emulating other companies. Look at what's going to work well in your own culture. We've taken a step back to do recognition differently. That doesn't necessarily mean we're going to kill stipends, but we're evaluating what we should do instead."
Read more: Workday software Review
Workday isn't alone – 48% of respondents (double that of 2020) indicated that their organization is currently discussing ways to compensate their ERG leads, according to the 2021 State of the Employee Resource Group Report. In 2020, most respondents indicated that when ERG leads were compensated, it was done with a mix of cash bonus and hourly compensation. In 2021, there's been a rise in additional forms of non-monetary compensation, like professional development, mentorship, swag and covered travel expenses.
"There are a lot of opportunities you get as an ERG leader," Williams said. "Access to a high potential talent pool, maybe even a promotion. It's not just here's your gift card. ERGs are getting opportunities and visibility in business. If we can get ERG leaders to the next point in their career, that's significant to them. Just make sure it's as consistent across the board as possible or you'll be playing catch up."