'It elevated my leadership brand much more than I ever imagined'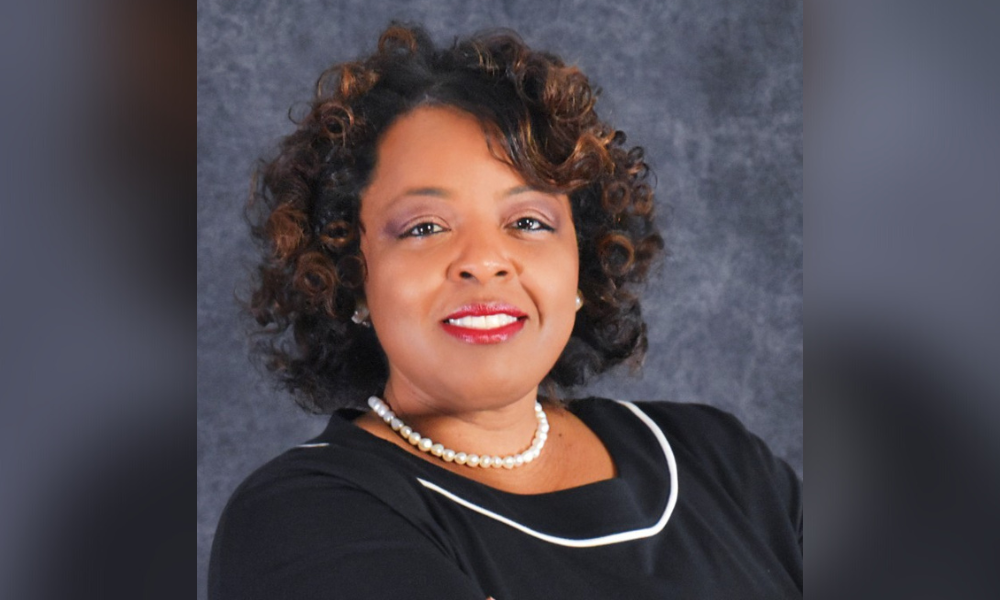 Ahead of the curve, Merck & Co. has had employee resource groups (ERGs) for half a century.
Representing the diverse constituency of the pharmaceutical giant, today the organization proudly boasts 10 ERGs, focusing on Black, Indigenous and People of Color (BIPOC), people with disabilities, the LGBTQ+ community and more populations.
Sherita Lee, director of learning and development, talent management at Merck, discussed her experience as an ERG leader during a panel at Workhuman Live in Atlanta.
"I was surprised by the gravitas of the role," Lee, a nearly 30-year veteran at Merck, told a packed audience of HR professionals at the Georgia World Congress Center. "I didn't know the amount of exposure I'd have and the ability I'd have to connect with senior leaders across the enterprise. It elevated my leadership brand much more than I ever imagined."
Read more: Insurrection, riots, protests: How HR handles employee participation
ERGs have played a pivotal role since the COVID-19 pandemic, providing support to workers when they've needed it most. Traditionally, ERGs consist of employees who volunteer their time and effort to foster an inclusive workplace. Due to their motivations, needs and the general nature of ERG work, employees who lead these groups are more likely to be BIPOC and oftentimes women. ERGs are a way for underrepresented groups to band together to recruit more talent like them into their companies and make sure that talent feels supported and gets promoted.
They've become more commonplace since the racial protests throughout the United States in the summer of 2020. "One of the good things about COVID is it allowed us to participate in each other's events virtually, connecting us more than we were before," Lee said. "We had community conversations every other Friday at noon. ERGs were also a vehicle for you to feel part of the community if you joined the company remotely."
Although ERGs are a great way to boost morale and improve company culture, a major issue remains: an overwhelming majority aren't being compensated.
Last year, only 28% of respondents indicated that their organization compensated their ERG leads, according to the 2021 State of the Employee Resource Group Report conducted by The Rise Journey, a New York City-based HR consultancy. While that's a noteworthy increase from a mere 6% in 2020, it indicates that employers still don't truly value ERGs' contributions to an organization.
Here's the good news: 48% of respondents (double that of 2020) indicated that their organization is currently discussing ways to compensate their ERG leads. In 2020, most respondents indicated that when ERG leads were compensated, it was done with a mix of cash bonus and hourly compensation. In 2021, there's been a rise in additional forms of non-monetary compensation, like professional development, mentorship, swag and covered travel expenses.
Lee said that Merck doesn't directly compensate ERG leaders because it's not a full-time role. However, at the end of this year, she said that each ERG leader will get additional compensation. In terms of non-financial benefits, ERG leaders are granted access to the high potential talent portfolio, enterprise leadership and executive coaches.
As of 2021, the New Jersey-headquartered company had 68,000 employees and generated $48.74 billion in total revenue.
"ERG leaders are connected to the executive committee, so they learn about each other's challenges," Lee said. "It allows executive leaders to be the voice in the room when you're not there. For example, I was surprised to learn that several business leaders wanted to do more in the DEI space but didn't know how. That's why ERG leaders have to take advantage of their ability to get on everybody's calendar, including the CEO. ERGs often take the place of leadership development that managers should be handling."
Lee said that an allyship group has emerged over the past two years, creating an allyship resource center with trainings and research papers for employees seeking information on how to become a better ally.
Allyship came up again in the conference during a panel of diversity, equity and inclusion (DEI) pioneers, which included Vernā Myers, vice president of inclusion strategy at Netflix. At the Los Gatos, CA-based company, ally is an acronym for Advocate (and amplify), Listen, Learn and Yield. That last one drew a powerful reaction from fellow panelists.
"You got to have some skin in the game," Myers said. "If you don't have anything to lose, you're probably not quite being an ally. You're actually using your influence, power and leverage you can bring from your privileged state to offset what is dramatically making a difference. It's the barriers preventing marginalized groups from showing up. Remove what's been unfair and you'll be surprised by what you've been missing."