San Francisco-based CEO explains the benefits of skills-based hiring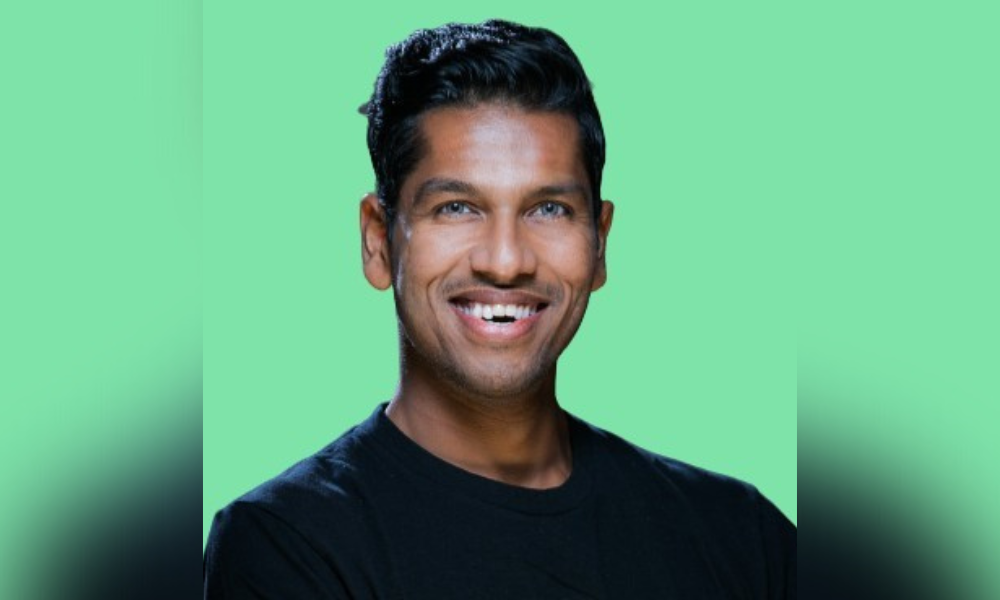 With more than 10 million job openings in the United States right now, employers are struggling to find qualified talent they can trust.
At the same time, there are nearly 6 million Americans unemployed (as of June), according to the U.S. Bureau of Labor Statistics. That gives job seekers the advantage because there are roughly two open positions for each candidate. However, there's a major disconnect between people wanting to work and what companies are looking for.
Read more: Most hiring methods 'fairly superficial and certainly outdated'
San Francisco-based Ramped, a skills-based hiring platform, aims to fix that. The startup's primary focus is to accommodate professionals who lack traditional credentials, networking opportunities and access to learning and development. "The path forward is a world where access to jobs is democratized," Manoj Jonna, CEO and co-founder of Ramped, told HRD.
During the height of the COVID-19 pandemic, Jonna brainstormed with fellow co-founders Danny Leonard and Mitch DeForest on how to facilitate early career hiring easier. They remember all the hurdles they had to overcome finding a job after graduating college.
"It was so difficult," Jonna says. "We didn't feel college prepared us with any functional job-specific skills. I was mass applying on Indeed, LinkedIn and ZipRecruiter, but I knew I wouldn't hear back and never did. It was such a painful and demoralizing process."
Eventually, they landed gigs, but as they advanced in their careers and became hiring managers, their perspective changed. They'd post a job on LinkedIn or Indeed and receive thousands of applications. Jonna says it was tough to determine who was actually interested in the position and whether they had the necessary skills. Then, if that applicant was hired, a greater fear arose: would they stay? Jonna recalls employees would jump ship after six or seven months of training, essentially flushing tens of thousands of dollars down the drain.
To solve their issue, which remains a common headache for HR leaders throughout the country, the trio decided to build a digital-first learning platform where people can explore different career paths and learn the skills expected for those roles. Candidates can choose from a series of skill-based videos and assessments, earning "points" or badges for their profile. Those points can then be used to submit qualified applications to companies of their choice. The goal is to improve transparency in the hiring process and reduce the dependency on a traditional resume.
It's a win-win: workers will have more success landing jobs they know they want and HR leaders will save time and money choosing upskilled applicants passionate about the position. According to Jonna, Ramped has partnered with nearly 150 employers and has had thousands of applicants rely upon the platform.
"The need to quickly upskill is more profound now than it ever was," Jonna says. "The nature of jobs is changing very quickly. What was needed to be a salesperson 20 years ago is fundamentally different than what it is today. You use a lot more technology and tools, buying habits have changed and there's a need to rapidly learn a set of skills that could very well be fleeting. After two years, you may need to learn a new set of skills, which becomes cost-prohibitive for employers."
By focusing on a skills-based hiring process, Ramped is also an option for companies striving to improve their diversity, equity and inclusion (DEI). Instead of limiting candidates based on their direct experience in a role or certain industry, the free and digital platform expands the talent pool to whoever is interested and capable. Bias is taken out of the equation because regardless of race, gender, nationality, age or any other category, everyone has an equal shot at vying for a position.
"A common problem that many employers cite is that they're unable to find diverse talent," Jonna says. "The irony is diverse talent is already in your applicant pool. It's simply that not everyone has had access to the same set sort of resources. Don't tell me you're having trouble – it's on you to put in a little bit of effort and look at everyone through the same lens."
For example, Jonna points to recent hires at Ramped that include a retired teacher and someone who left the workforce for a decade to raise their children. Both used the platform to land sales roles at the company.
Quadient, a French-based tech firm, shares similar success stories. "Ramped has helped us breathe new life into our internal talent pipeline," said Kali Tylka, director of sales development representatives at Quadient. "Prior to partnering with Ramped, we struggled to attract dynamic talent from diverse backgrounds. Now, less than two months into our partnership, my SDR team of 12 is already fully staffed and providing meaningful contributions."
Perhaps more job seekers will turn to Ramped as the U.S. endures a recession. Over the past couple months, many of the most prominent employers have announced layoffs to prepare for the economic downturn. Additionally, Silicon Valley heavyweights Apple and Google have planned to slow down hiring efforts this year and into 2023.
In response, Jonna is hoping to add a system targeting recession-proof jobs, helping workers who lost employment in one industry gain it back in another. "The bargaining power may switch, and employers are going to be pickier," Jonna says. "As a candidate, you want to give yourself the best possible chance."